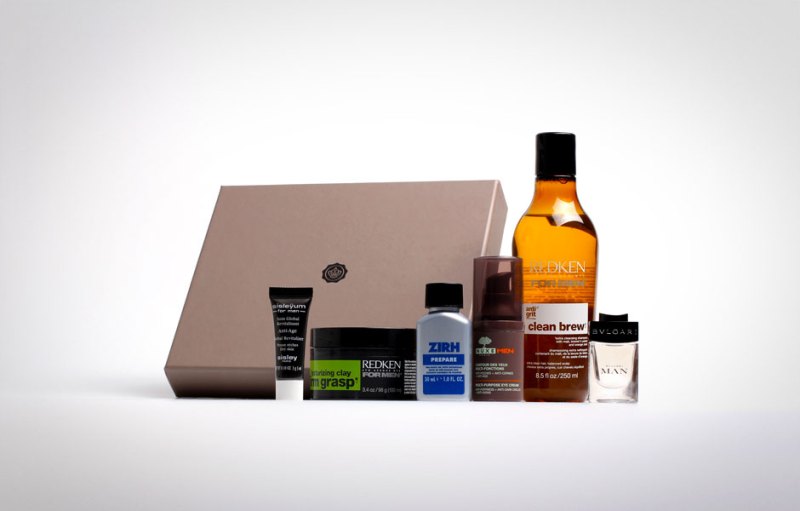 Sometimes it's essential to shake things up. Grooming is one of those essential things (or at least rolling out of bed to take a shower once in while). We found this super affordable grooming sample box with a terrible name. Dare we say it … the Glossybox. And to be fair the company usually caters to women. This is their first men's product.
Regardless of the name, we tried out the products and they are legit. And you can order one for just $40. The only downside is the products don't change and this is only a trial product line. But like we said its $40 and you get a nice selection. You can buy the grooming box online here and they ship for free.
What's in the Box?
BVLGARI Cologne-  A tiny sample thats perfect to throw in your suit pocket, or your bag, for a quick refresh at some point during the day.
Nuxe Men Eye Cream- This is the hangover piece. Probably the most important. It reduces any puffiness or darkness around the eyes. They give you a good size bottle too.
Redken for Men Firm Grasp texturizing hair clay- Nice matte finished with pretty good hold. This sample comes in standard retail size.
Redken for Men Clean Brew extra cleansing shampoo for men- Includes malt, brewer's yeast and orange zest. Smells pretty amazing and cuts out any product or daily grime. Our top pick from the box.
Sisley Moisturizer- From Paris-based skin guru Sisley this anti-aging crème usually runs more than $200. Hence the sample they give you is only worth two uses if that. Hard to tell if the magic works.
Zirh Pre-Shave Oil- A pre-shave oil you put on as prep before shaving to help prevent razor burn. We tried it out and it makes for a much smoother shaving experience.
Editors' Recommendations