Five years ago, Los Angeleno Matthew Taylor Ruggieri was having issues tracking down a place to buy his grooming products. His frustration turned into a light bulb moment. "Women have always had places to go to for superior beauty products, but men haven't had that resource," says Ruggieri. "I set out to create that go-to destination for men like myself." So he wrangled his sister Madison, put fingers to keyboard, and together they founded The Motley, an on-line destination for dudes to buy and educate them about grooming. Its especially great for the novice as their customer service is on-call via text, email or live chat to answer any pressing questions. Though with Ruggieri and his team handpicking every single product on the site, it's a safe bet that what you buy is going to be awesome (and will do what it promises). When he realized his experience and role as A human guinea pig put him in an excellent position to create his own line and thus Buckler's and Port Products were born. We spoke with Ruggieri and learned he gets high on his own supply, thinks no man should be without moisturizer, and is thorough with his own regimen.
What do you hope men get out of the site?
It's important that our customers feel educated about the products that they are purchasing. We provide product insight through written articles and videos and have a stellar grooming concierge that customers can reach out to if they have questions. Our goal is to help men find a grooming regimen that makes them feel like their best self.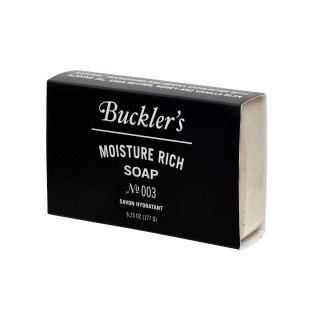 Why did you feel there was a need to create Buckler's and Port Products?
We found a need for a stripped down regimen that features natural botanicals alongside effective engineered ingredients. Together, the ingredients that we use help combat the effects that climate, environment and stress have on your skin. It's important to us that the products are clean enough that you feel comfortable using them, but effective enough that you see results.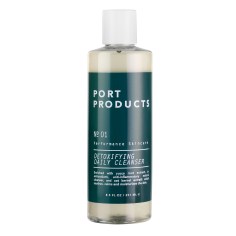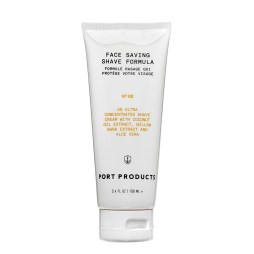 What is your daily grooming regimen?
In the shower, I'll wash my face with Port Products Detoxifying Daily Cleanser and often mix in a bit of the Port Products Skin Renewing Face Scrub. Adding the scrub gives it a nice gritty feel and added gentle exfoliation. I like to use Buckler's Moisture Rich Soap on my body because it has a nice lather and vanilla beans for exfoliation. Then I'll use Apivita Shampoo for Frequent Use. At this point, the shower is usually steamy so I shave with Port Products Face Saving Shave Formula because it's super moisturizing and doesn't wash away under running water. After I get out of the shower, I use the Port Products Balancing Daily Moisturizer that I mix with a few drops of face oil, which is nice because it's not oily and leaves my face matte. I finish off my morning grooming routine with a bit of Port Products Texturizing Hair Putty in my hair once it's dry.
How has your grooming regimen evolved since founding The Motley?
Since launching The Motley in 2010, I've found the grooming regimen that works well for me. I think that it's really important to figure out what works well for you and to stick with it. Your skin adapts to the products that you're using.
What is your favorite piece of grooming advice to dispense?
Men generally think that they don't need added moisture if they have oily skin. Instead, using a face oil actually helps combat oily, acne-prone skin and will also brighten dull, dehydrated skin. Furthermore, using a moisturizer or face oil helps combat wrinkles. Try a face oil with argan, grapeseed or rosehip.
What are the essentials every man should have in his arsenal?
Every man should have a quality cleanser, shave cream, moisturizer and a hair styling product that works well for his hair. I'd also add a treatment like a face scrub or face mask to use once or twice a week
Editors' Recommendations