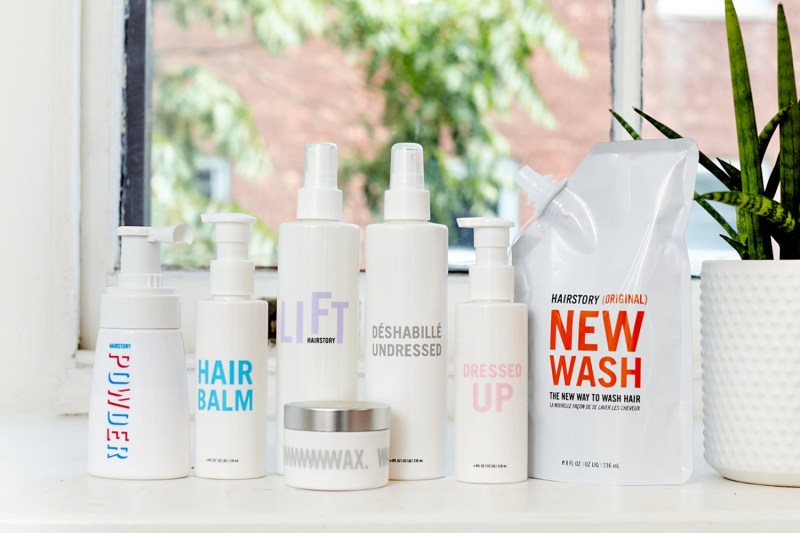 We don't often take the time to think or understand how our everyday habits and routines can impact the environment; whether for good or bad. Even something as routine and mundane as washing our hair can have not only adverse effects on our hair but the environment as well.
Within the last ten years, thanks to the women's natural hair community, we saw the advent of people really questioning the ingredients in their routine hair care products and their effects. Oftentimes, these shampoos are saturated with long and hard-to-pronounce chemicals that essentially dry out the hair in the washing process by stripping it of its natural oils. Hairstory's hydrating products are changing the way you wash your hair.
Shampoo and Your Hair
What does choosing the right shampoo mean for your hair? In order to keep your hair healthy, you need a cleansing routine that will gently cleanse, not strip your hair. The natural oils produced by your scalp are crucial in keeping your hair healthy and hydrated. This natural oil called sebum is produced by the body's sebaceous gland and coats the hair shaft with an oily wax, keeping it moisturized and protected. The harsh chemicals often used to cleanse your mane wash away the sebum, and that can cause your hair to become dry, brittle, and dull, and often leads to breakage.
Although there are many ingredients that should be on your "do not use" radar, the main ingredients you want to avoid in your shampoo are sulfates. Sulfates are essentially foaming agents (detergents) found in traditional shampoos that lather and give you that "squeaky clean" feel. Switching to sulfate-free shampoos can work wonders on your scalp and can cleanse your hair just as effectively as traditional shampoos without the harmful effects.
Shampoo and the Environment
Not only are traditional shampoos not the best for your hair, they have proven to be a detriment to the environment as well. One of the major environmental risks involving shampoo is the release of harmful chemicals into the water supply. These chemicals, such as sodium laureate sulfate and ammonium chloride, just to name two, are mutagenic (cause genetic mutations that can result in disease and cancer) to animals that drink the tainted water.
And that is not even to mention the amount of plastic from shampoo bottles that end up in the ocean or in landfills. It has been reported that nearly 550 million shampoo bottles go into landfills every year!
Fortunately, there are a growing number of companies that are putting eco-friendly hair care products on the map by utilizing environmentally friendly alternatives. Whether that be through their ingredients or packaging. And that's exactly what Hairstory is doing.
How Hairstory is Giving Back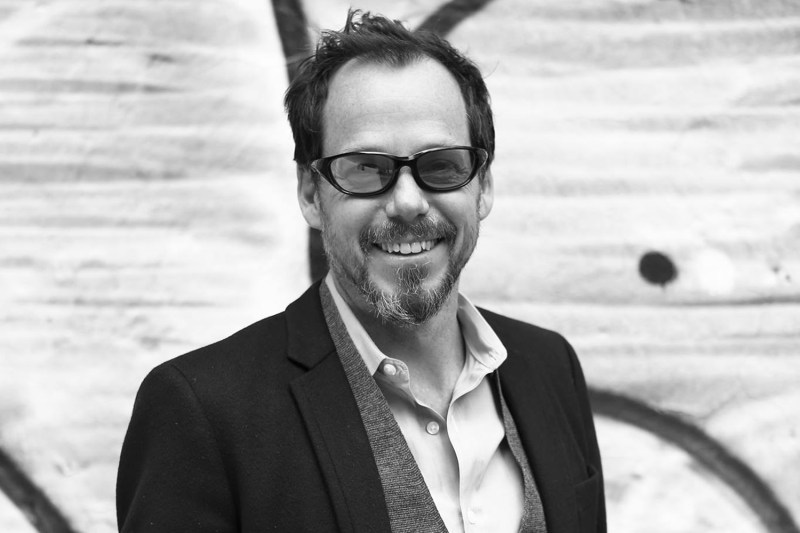 Hairstory is an innovative haircare brand that's disrupting the beauty industry. This company affirms that its products are not only good for your scalp, but good for the planet, too. Founded in 2015 by former Bumble and Bumble executives and a biochemist, Hairstory aspires to transform your wash day. By eliminating the harsh chemicals, you are not only using eco-friendly ingredients that are biodegradable, you've eliminated the stripping of your scalp's natural oils. Not to mention that when you sign up for their Refill Club, you're helping them reduce plastic consumption by 91%.
"…eliminating the need for shampoo and conditioner forever – saving time, money and environmental waste," Co-founder – Eli Halliwell
By the time Hairstory co-founder Halliwell left Bumble and Bumble in 2006, nearly 100% of professional hair product sales were through salons. That number is now estimated to be less than 50%. While other high-end hair brands have abandoned directly selling through salons in favor of larger retailers such as Sephora, Ulta, and even Amazon, Hairstory continues to embrace the salon channel as its main means of distribution. Salons and hairdressers, which are small businesses, can earn profits wherever their clients buy their products. This gives these salons a stake in the digital revolution and in e-commerce spaces.
In addition to helping to reduce environmental waste, reinvigorating direct-to-salon distribution, and helping to give you a healthy scalp, Hairstory is also committed to philanthropy. 1% of the proceeds from Hairstory's New Wash sales goes to One Percent of the Planet. This organization is on a mission to connect approved nonprofit organizations with partners and businesses that commit 1% of their annual gross sales to help the planet.
How You Can Support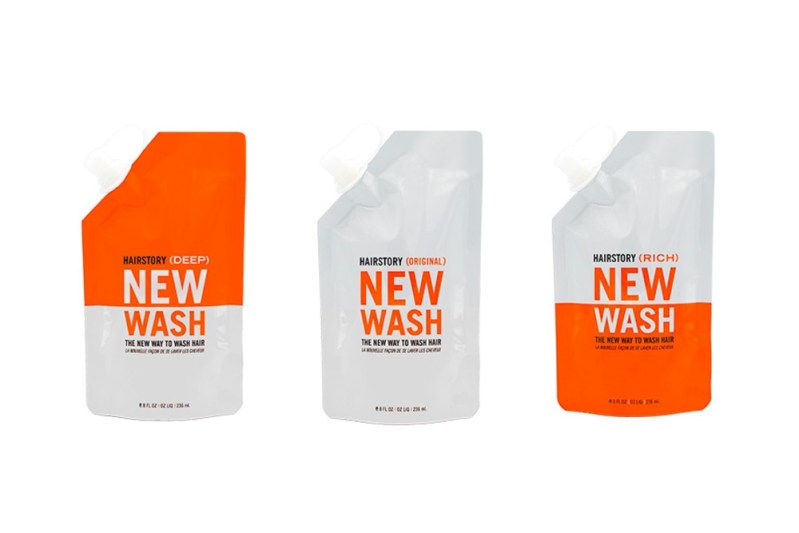 Hairstory is truly paving the way to an improved environment, one shampoo wash at a time. Change your hair care routine by turning to natural ingredients that don't disrupt our water and environment by shopping from Hairstory today.
This feature is part of our Brands Giving Back Series, where we'll bring you all the latest news on brands that are giving back to the community, and how you can support them by shopping online.
Editors' Recommendations