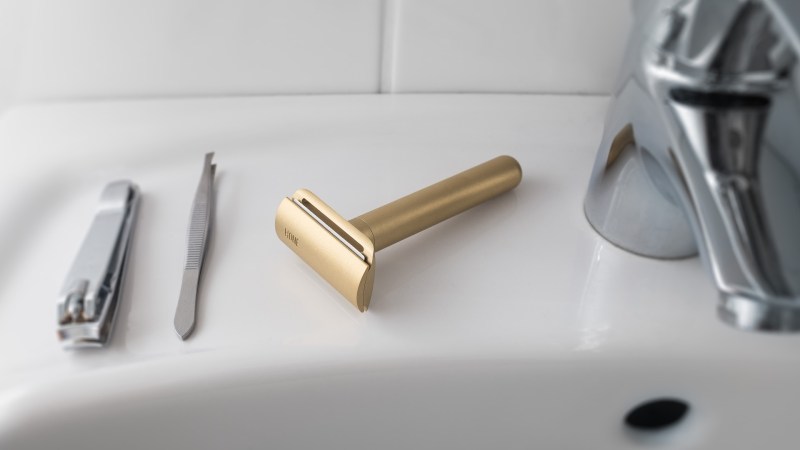 If you're looking for a cost-effective alternative to your expensive multi-blade razor cartridges, look to the past. Men have been arrive at their smooth faces with single-blade razors for the past Century — and now, it's your turn.
The stouthearted spring season has arrived, bringing everything from youthful leaves, to fresh fashion styles, and the always prevalent pre-summer beard removal.
Your first step to letting that baby face shine will surely be to pick up some fresh razors and blade cartridges, right? In recent years, razor manufacturers have been packing blades into their razors like no tomorrow. Hell, a company was bold enough to create a a seven-blade version.
Many assume that more blades equal a "safer" and "more effective" shave. However, some multi-blade razors can end up cutting hair beneath the skin, further increasing the risk of hair becoming ingrown, especially for the thick-haired or curly-haired fellows.
We've come a long way since the first double-edged safety razors were created by Gillette in 1901. Yet, single-blade razors reign supreme in regards to getting a closer shave with less skin irritation.
You'll certainly want to team the single-blade up with a quality pre-shave oil and after-shave, and you've got a sure-fire recipe for reducing ingrown hairs, and preventing razor bumps and skin irritation, my friend.
So, if you're looking for a closer, more comfortable shave, come over to the dark side of single-blade shaving.
First, you'll need a manly shaving weapon. This list of single-blade razors will have something that'll deliver, no matter what your price-range is.
(Note: Make sure you're well informed and prepared to use a single-blade razor. If used incorrectly, you increase your risk of nicks and cuts.)
Merkur Long-Handled Safety Razor $24
If you're looking for a cheap single-blade that'll simply get the job done, then Merkur's got you covered. Like most of the razors on this list, this puppy is a stainless steel concoction from Germany. Merkur is still pushing high-quality, smooth shave razors; but at a much cheaper price.
Vikings Blade Chieftain Safety Razor $37
Vikings Blade treats us with their truly stunning Chieftain Safety Razor, which includes five platinum blades and a travel case. Not only is this set pleasing to the eye, it brings premium Swedish metal alloys that are built to last a lifetime of war with your whiskers. And if that doesn't get you going, Vikings Blade offers an International Lifetime Warranty for the remaining Vikings on Earth who buy their blade.
The Art of Shaving Heavyweight Safety Razor $65
The Art of Shaving always delivers on some of the best grooming products for men, and this one falls nothing short of expectation. It's heavy body makes for an easy, yet enhanced shaving experience, as the razor will essentially fall on it's own without much help. This means less pull, which leads to less irritation, razor burn…you get the gist. However, if you're looking for something a little longer, or lighter, the grooming guru's at the Art of Shaving offer some other designs as well.
Baxter of California Safety Razor $65
Baxter of California is a favorite here at The Manual, so it's easy to see why they make our list of single-blade razors. The tool is beautifully crafted, holding up to premium priced standards for about half the price. It will take some time to get used to — as will every single-blade on this list — but once you've built your craft, Baxter will take care of the rest.
Jack Black Double-Edged Safety Razor $125
Jack Black celebrates the tradition of wet shaving well with this sumptuous single-blade razor. Solidly built and durable, this razor gives you more control in route towards a smooth shave, further convincing you to never use a multi-blade again.
Hone Raw Brass Safety Razor $140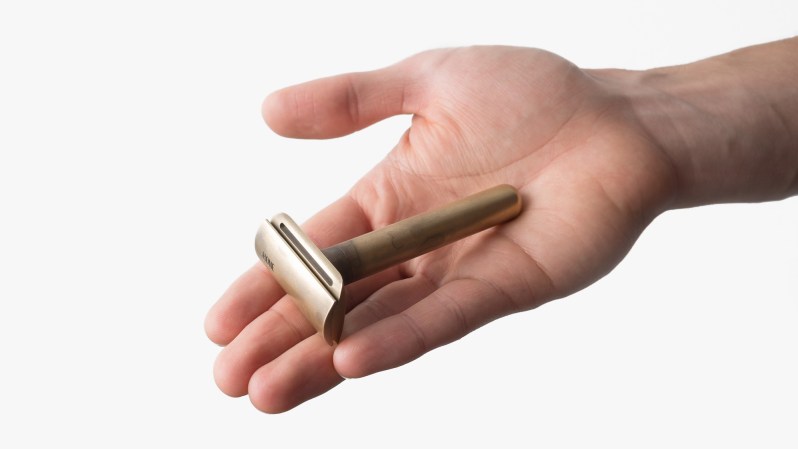 Hone Shaving's Type 15 razor comes in bold solid brass, which offers superb thermal conductivity and has a heavy, but balanced, weight for extra shaving control. They also offer a Type 15a for $85 that comes with an aluminum body in either silver or black, along with the addition of a 100 mm option.
Editors' Recommendations