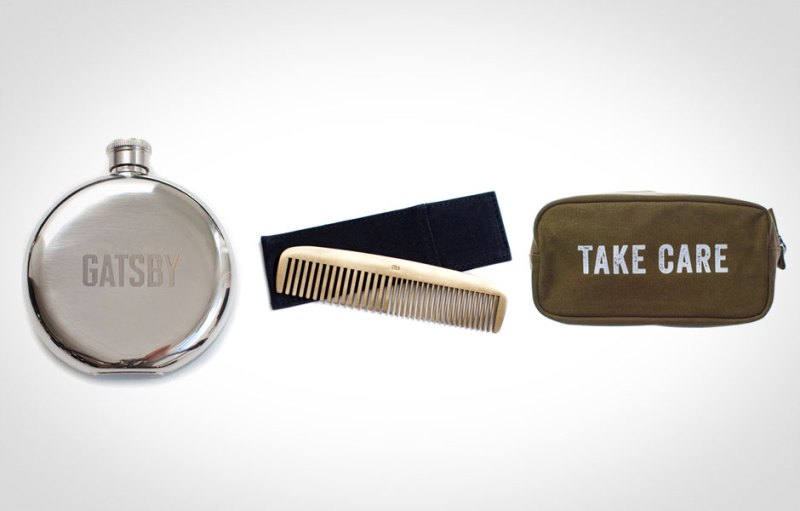 Looking for something amusing for your pad? Look no further than IZOLA.
The brand was launched in 2005 by Neil Rasmus (one of the guys behind Billy Farrell Agency – one of New York City's largest full service photo company) and Richard Brandt. These two guys have injected humor into everyday objects from shower curtains and pocket knives to flasks and shoe brushes.
This season IZOLA has released a new slew items you're sure to love – and will make for great holiday gifts, that is if you've already started looking.
So what are some of our favorites right now?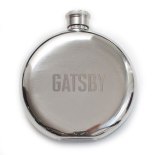 The 'Gatsby' Flask – Who doesn't love a 5oz flask? They can be real lifesavers – especially when you can customize and engrave it yourself  This flask is shaped differently (spherical) from the standard flasks out there and is made from stainless steel. If "Gatsby" isn't your thing, there are seven other expressions to choose from like "hair of the dog" , "best intentions" and 'three sheets to the wind".  It's perfect for any dad, or for that uptight friend who is in desperate need of a drink.
Remember those "unbreakable" black combs? We'll, mine broke last week. IZOLA's Brass Comb will make you want to comb your hair, even when you don't have to go anywhere. This item comes with a canvas pouch, and can also be engraved. The perfect item to be passed down from pop to son.
Another item on our must have list – the 'Take Care' shave kit. The ultimate travel companion is IZOLA's shave kit that is constructed out of heavy 20oz cotton canvas – so they can take a good
beating while you travel the globe.  They're also lined in water resistant material, which makes cleaning them all that much easier.
So now that you're on the lookout for some great holiday gifts, make sure to stop by IZOLA's website and look at all the well curated items.
Editors' Recommendations