Even if golf isn't really your thing, you must know that, apart from the sport itself, the Masters is really all about one thing for those who attend — the Pimento Cheese sandwiches. Alright, that's probably an exaggeration, given that the Masters is a pretty big deal when it comes to golf. But for those of us who, honestly, attend just about any event solely for the food, it all comes down to the snacks.
The famous Masters' pimento cheese sandwiches started back in the late 40s when husband and wife Hodges and Ola Herndon whipped up a big batch and sold them to hungry golfers and fans at the famous tournament. At the time, a quarter was the going rate for this delicious snack, which has now, thanks to adoring fans, become a staple of Masters' tradition.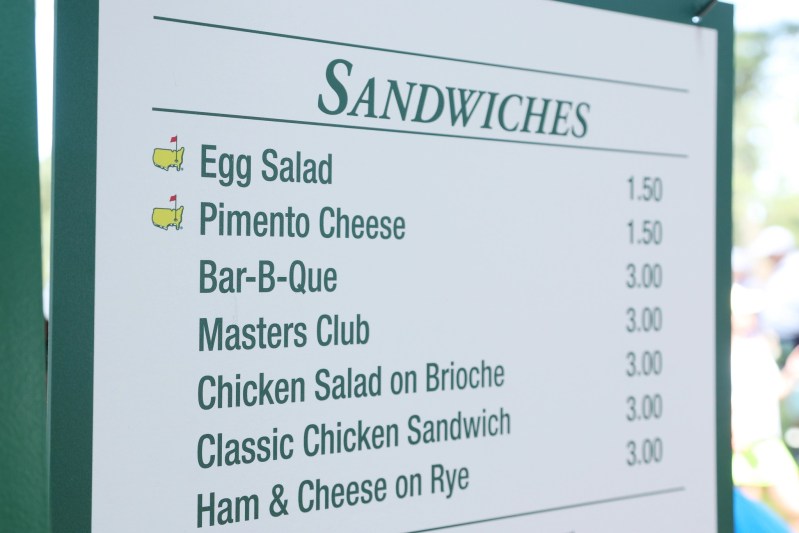 Now sold for a mere $1.50 a piece, the pimento cheese sandwich legacy lives on, being sold at Augusta National's concession stands throughout the tournament. They're made fresh every day and come wrapped in grassy green plastic bags for easy eating on the go.
If you're one of those golf fans who's mourning the end of the Masters and just can't wait a whole year for the return of its festivities, we've got some good news for you. Wye Hill Kitchen & Brewing in Raleigh, N.C. has created their own personal twist on this Masters' classic that you can make at home. Wye Hill has shared their incredible recipe exclusively with The Manual, and we can't get enough of this dip. It marries creamy housemade pimento cheese and tangy dill pickle relish for the ultimate shareable snack.
So whether it's the golf tournament, baseball game, or Dancing with the Stars finale, this incredibly delectable snack will have every single person reaching for more.
Dill pickle pimento cheese dip recipe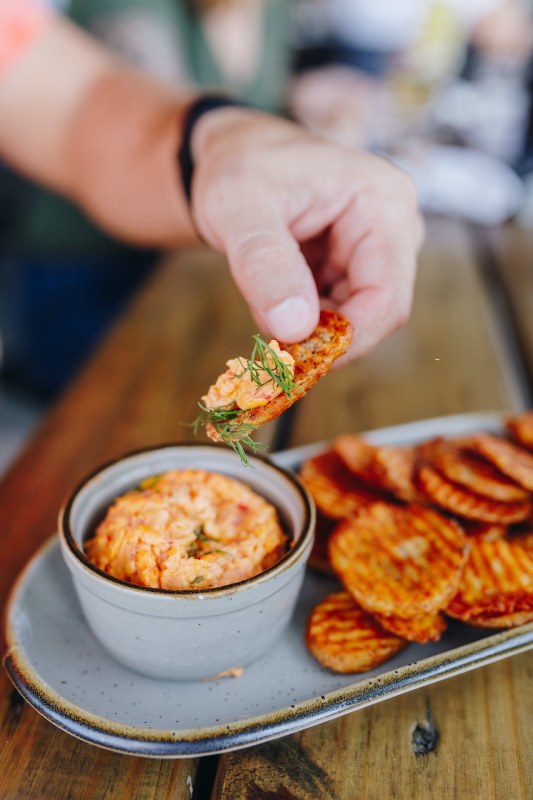 Recipe courtesy of Wye Hill Kitchen & Brewing Executive Chef, Bobby McFarland
There isn't a single ingredient we've found that doesn't taste delicious after a dunk in this tip. Serve with chips, pretzels, vegetables, or toasted sourdough for an absolutely perfect snack.
And, of course, there's always the option of spreading this delicious dip between two slices of white bread for your own take on the Masters' classic. We're not sure it'll do much for your game, though.
Ingredients:
2 bags of shredded cheddar cheese
1 block of cream cheese (softened overnight if possible)
1 quart Duke's mayo
3 cups dill pickle relish
1 cup BBQ spice
1 can of roasted red peppers
1 tablespoon of chipotle powder
Method:
Combine all ingredients in a standing mixer and mix thoroughly with the paddle attachment.

Enjoy with celery, your favorite crackers, or ripple-cut chips as Wye Hill does!
Editors' Recommendations