Ask Aarón Díaz what he loves about the new Perry Ellis fragrance for men, and the answer is pretty simple: "It's just magic."
Díaz — a versatile actor, model, and singer best-known for his role in ABC's Quantico — is the face of the the brand's new namesake fragrance (and a stylish one, at that).
He said the company's emphasis on subtle style and mobile menswear reflects his own career. Díaz likes to hop from project to project, showing up in new roles and situations and reinventing himself each time.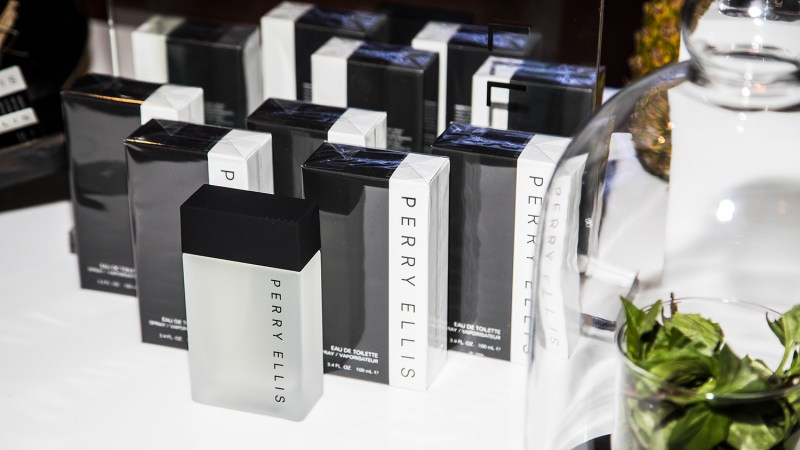 That reinvention echoes the approach Perry Ellis took to crafting its masculine (but not overpowering) fragrance. Notes of Italian bergamot, crushed lavender, and verbena meet an infusion of iced juniper, geranium, and Mediterranean rosemary — a modern scent for the modern man who's always on the go.
The crisp, clean fragrance is also emblematic of the brand's idea of what Díaz calls "intelligent" menswear: clothing that moves with you from situation to situation. In that regard, partnering with a gifted, stylish actor like Díaz was a "no-brainer," creative director Michael Maccari said at a recent New York City cocktail party celebrating the launch. Díaz, dressed in a sharp Perry Ellis suit in a standout shade of blue, noted the tailoring and mobility of the two-piece combo — quite different than the immobile, rip-prone gear he wore while filming for Quantico.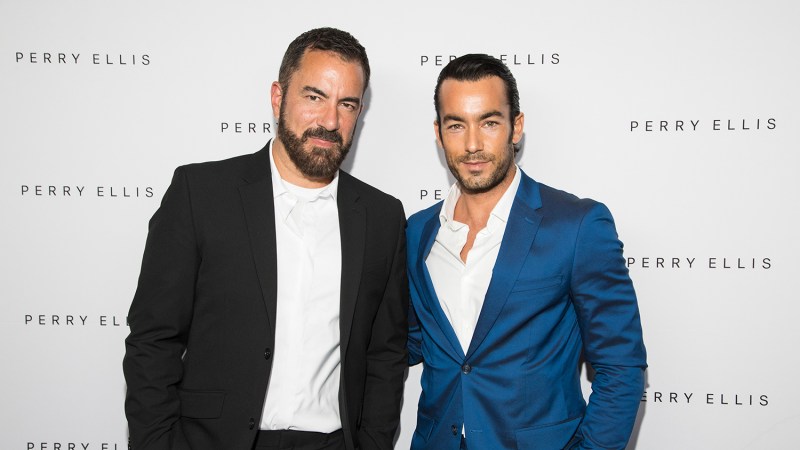 The fragrance itself embodies quiet confidence, and the look — a frosted clear bottle and black top — is similarly striking, yet not ostentatious. In short, it's the perfect fragrance to wear alongside Perry Ellis menswear — at least, Díaz thinks so.
"I wouldn't change one thing," Díaz said of the new fragrance, noting it could soon become an iconic scent for the brand.
Perry Ellis is available for purchase now.