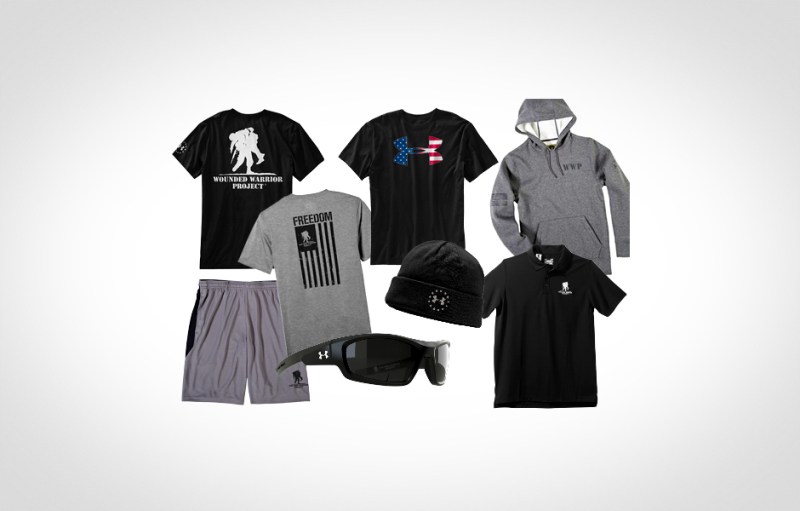 Perfect for your gift giving time, Under Armour has partnered with the Wounded Warrior Project, a non-profit organization that provides programs and services for our injured military members and their families.  Ending December 2014, Under Armour will make a donation of over $1 Million to Wounded Warrior Project.
Offering a great range that includes graphic t-shirts, hoodies, performance polos, and shorts. Also, they have great beanies and sunglasses for the outdoor lovers.   The project has also partnered with major colleges and universities across the country to raise awareness during the different sports' seasons.
"Partnering with an organization such as the Wounded Warrior Project allows Under Armour a unique opportunity to connect with football fans and our athletes on a whole new level, while also supporting the overall mission of the Wounded Warrior Project — to build public awareness and help support injured service men and women and their families,"  said Kevin Plank, founder and chief executive of Under Armour.
Last year alone, WWP spent $114,817,090 on programs in support of wounded veterans, their families and their caregivers, while contributing nearly $5 million in grants to other charities, including the American Red Cross.
The key programs at WWP are broken into four areas: Body, Mind, Economic Empowerment, and Engagement. Nothing can be more impact than to help our heroic veterans during the holiday season!
Check out Under Armour, and get to shopping to support our troops.
Editors' Recommendations