Bespoke and Bentley go together like sun and sand – and not because both utilize alliteration. The concept of having a car tailored to the buyer's aesthetics and desires is at the core of the Bentley ethos. With Bentley, however, customization goes beyond simple uniqueness and leans heavily into fashion and beauty, distinguishing it from other bespoke automakers.
To accentuate this, Bentley recently commissioned four houses, Dege & Skinner, Gieves & Hawkes, Henry Poole,
and Huntsman, from London's Savile Row to create bespoke driving jackets, inspired by current and historic Bentley vehicles. The jackets were unveiled at an event, called 'Savile Row and America: A Sartorial, Special Relationship,' at the British Ambassador's Residence in Washington D.C.
Though each has its own design guiding light, I think you'll agree with me when I say that these jackets – like Bentley – perfectly blend modern fashion trends with the historic old-world charm. This is no accident, however, it's this same coalescence that defines each and every handcrafted Bentley that rolls out of the factory in Crewe, England.
Check out the video below for exactly how each of the four houses tackled the Bentley driving jacket project.
Dege & Skinner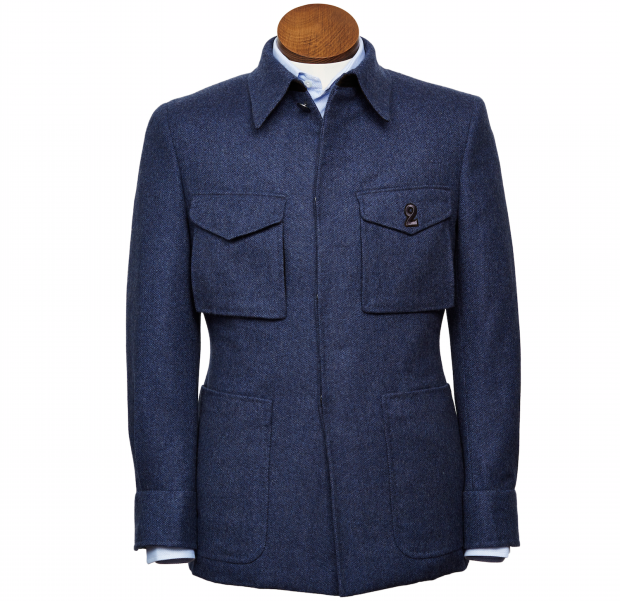 Dege & Skinner looked to the silhouette of Bentley cars for their jacket. Notice the number 2 on the breast, which represents the iconic Speed 6 model from the 1930s. "Skinner crafted a suit using luxurious Scottish cashmere and a breathable, lightweight shirt," points out Bentley's press release. "Elements of the car are referenced in the design, from the enlarged chest patch pockets representing the headlights, to the geometric pattern of the shirt's weave that indicate Bentley's iconic grill."
Gieves & Hawkes
Gieves & Hawkes took the color scheme of their jacket from a Bentley Mulsanne they had studied, which had been painted in Dark Olive and featured a Fawn interior. They matched it to their fabric: British flannel in dark olive. Note the extensive use of quilting, which is a signature of the Bentley brand.
Henry Poole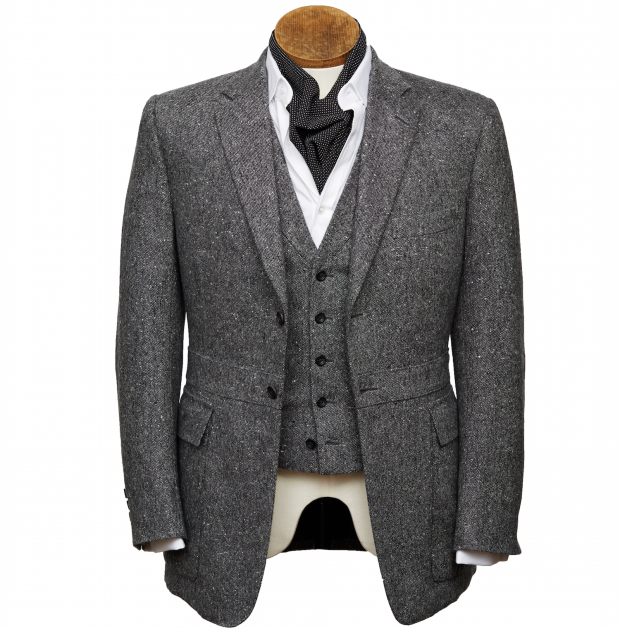 Though a bit more traditional than the jackets from Gieves & Hawkes and Dege & Skinner, the Henry Poole jacket is nonetheless distinctive. Within the outside pockets, carved from cashmere, designers included space both for driving gloves and spare spark plugs.
Huntsman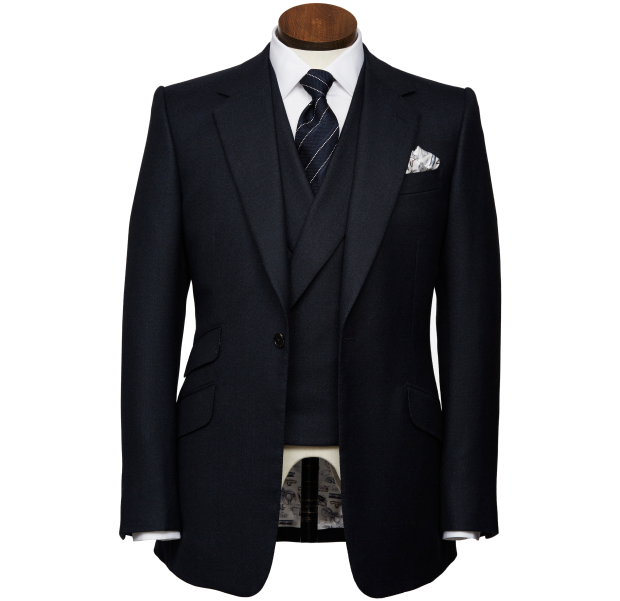 Again, erring a bit more on the conservative side, the Huntsman, too, hides a stunning secret, the silk lining has been printed with images of Bentley sketches. Also note the same printed silk fabric is used as handkerchief accent.
Editors' Recommendations