No matter what you do, you're only going to have 24 hours in a day to do it. When you subtract work, sleep, and those few hours in the day when you're absolutely useless, that 24 hours gets cut down significantly. The hustle and bustle of every day life can overwhelm the best of us, but that doesn't mean there aren't a few corners you can cut to help you reign it in.
They say time is money, but what they don't tell you is that money can also buy you some time. We've rounded up some of our favorite time-saving gadgets so you don't have to waste yours. You're welcome.
Snap 'N Strain Strainer – $15
Have you ever had a noodle tragically tumble down the drain during the straining process? You probably made way too much pasta to begin with, but that's beside the point. With this awesome clip-on strainer, you can start straining without having to strain yourself. No need to lose a noodle ever again.
See It
The Beard Bib – $12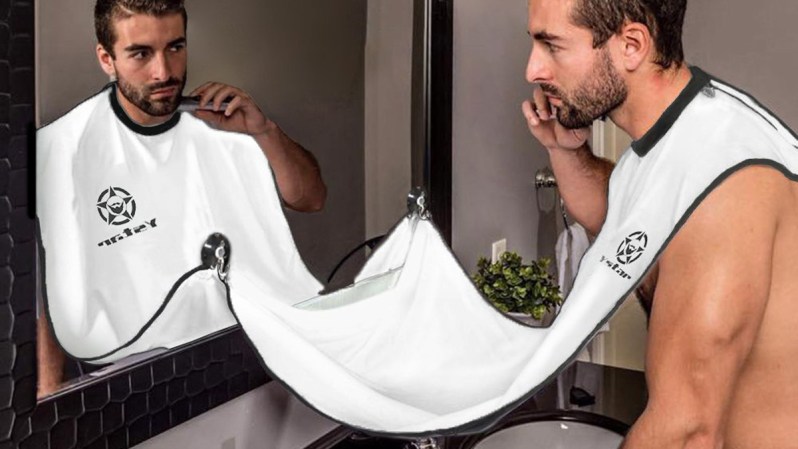 Facial hair has a tendency to scatter wildly as soon as it leaves one's face,even if you're extremely careful. Cleaning up after a simple trim ends up being more of a chore than the actual shave itself. With this handy beard accessory, you can catch all of those hairs as they fall and put them in the trash where they belong.
See It
RotoScrub Drill Accessory – $15
Maintaining a clean bathroom takes time, effort, and the occasional gag when you realize how gross your body actually is. Unless cleaning bathrooms is your passion, you probably want to get in and out of there as fast as possible. With this awesome drill attachment, you can take scrubbing to a whole new level without having  to get your hands dirty.
See It
Salad Cutter Bowl – $12
Chopping salad may sound like an easy task, but it's really not. You can either randomly start chopping at everything in the hopes of hitting it just right, or you can pick up this awesome salad cutter bowl. Just put your salad in the bowl and let it guide you on your way to a perfectly chopped salad.
See it
The Head Case – $28-$42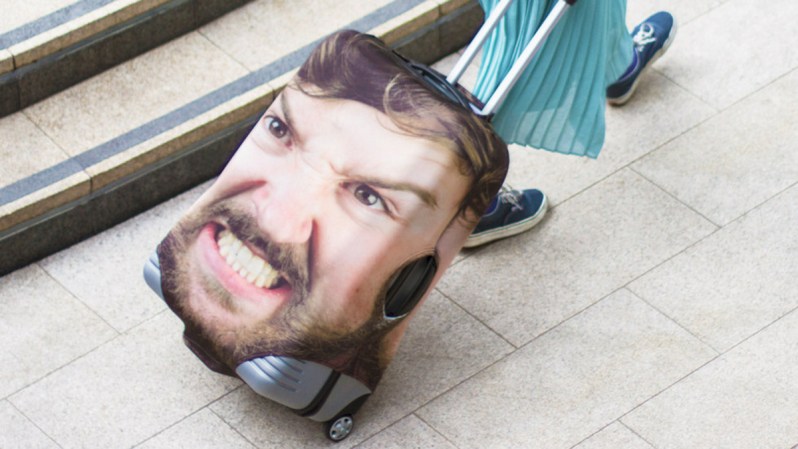 If you've ever flown anywhere and had to pick up your luggage from a carousel, then you probably know the stress of finding your bag. You don't want to miss it, and you certainly don't want to waste your time grabbing the wrong one. With the Head Case, you'll be able to immediately spot your luggage because your luggage is you!
Portable Clothes Steamer – $25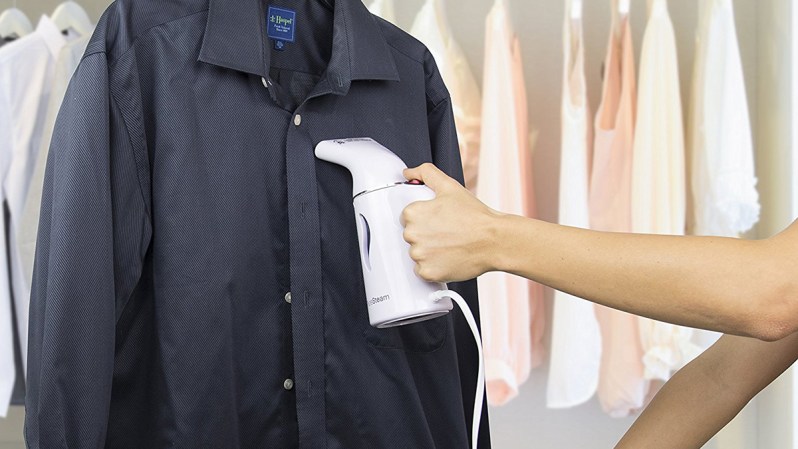 If you want a perfectly wrinkle-free shirt, you're going to need to iron your clothes. However, if you just want to make a scrunched up dress shirt wearable in half the time it would take you to iron it, a steamer is the way to go.
See it
3-in-1 Avocado Slicer – $10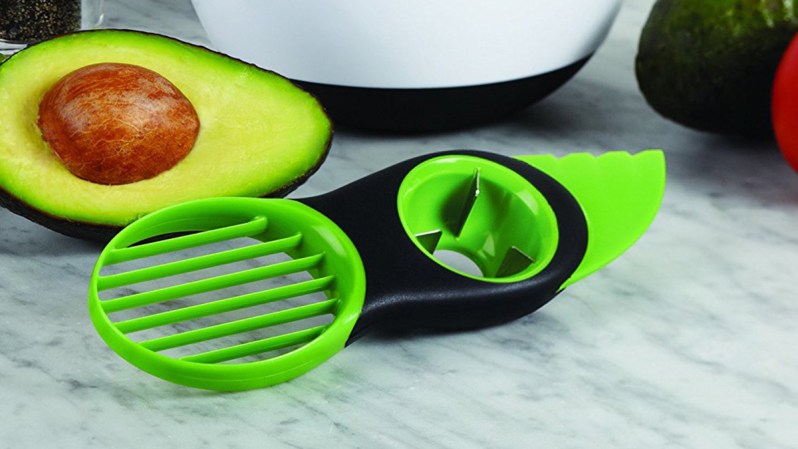 Avocados are absolutely delicious, but dealing with the pits and the peels can be less than satisfying. This slicer can cut time spent prepping those avocados in half, though it's really only useful if you eat a lot of avocados.
See it
The Instant Pot –
$80-$140
Making a delicious home cooked meal a few times a week is great, but overwhelming time consuming. With the Instant Pot, you may be able to finally spend more time consuming and less time cooking. It's basically a slow cooker on steroids.
See It
Breakfast Sandwich Maker – $25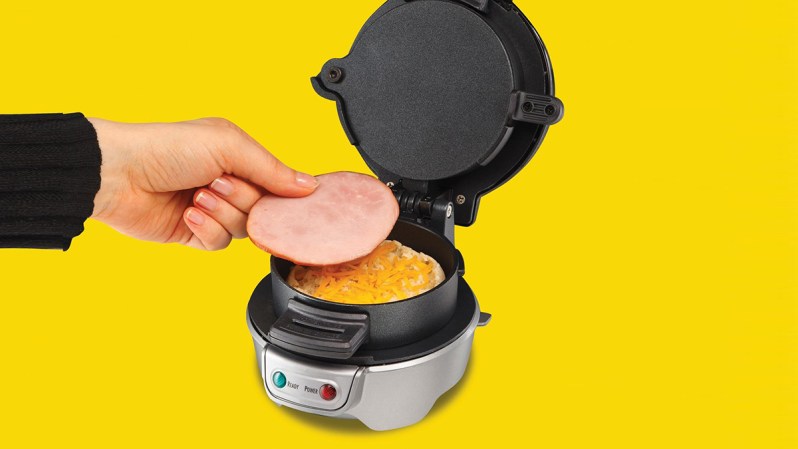 We could all probably use a little extra time in the morning. For a lot of us that means skipping breakfast and sleeping in a few extra minutes, but you really shouldn't be doing that. With this breakfast sandwich maker, breakfast is a breeze, and it shouldn't take much time at all.
See It
Toothpaste Dispenser – $15
Lastly, we have another gadget to help you save time in the morning. This toothpaste dispenser will automate the uncapping and squeezing process you have to go through day in and day out. Admittedly, it's not the biggest time saver around, but it's still a great product to help you clean up the clutter around your bathroom sink.
See It
Editors' Recommendations