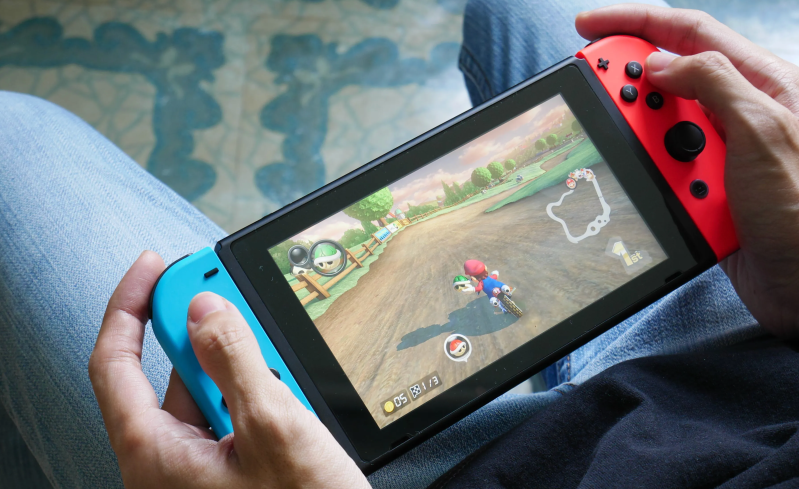 We just found a Cyber Monday deal that is, admittedly, somewhat confusing in what you're getting and how much of a deal you're getting it for. It's the Nintendo Switch Mario Kart 8 Deluxe Bundle. It includes a Nintendo Switch, Mario Kart 8 Deluxe, and three months of Nintendo Switch Online for $300. Unfortunately, what this deal leaves out is how much this would cost without the deal, just telling us that it is a Cyber Monday deal. So, we did the math for you. What was found was that other Nintendo Switch deals are putting the console, alone, at $300. That means this bundle's bonus is the game and three months of online, which are worth approximately $68 when not on sale. In other words, this bundle is worth (very approximately) $368, but you are getting it for only $300. Tap the button below to see it for yourself or keep reading to see more about why this is one of our favorite Nintendo Cyber Monday deals.
Why you should buy the Nintendo Switch Mario Kart 8 Deluxe Bundle
The Nintendo Switch is a game changer of a console. While it isn't as technically proficient as other recent consoles, it's a ton of fun. It's effectively a small tablet with a 6.2-inch LCD multi-touch display with it having its two Joy-Con controllers attached to either side to turn it into a highly proficient handheld console. At any time, you can dock it via its cradle so you can play it on a TV turning it into a regular TV-based console.
Such flexibility is great. It means you can play the Nintendo Switch on the move before then hooking it up to your TV to play multiplayer games with your friends and family. Alternatively, you can always use its kickstand to play it in tabletop mode if you want to play something in a more comfy way while on the move. Any time you're playing via the battery, you can count on between 4.5 and 9 hours of battery life depending on the game you're playing.
Using the Joy-Cons is fun too with them working either as motion based devices or as small controllers that are kind of reminiscent of the NES controllers of days gone by. Particularly well suited for Mario Kart 8 Deluxe, you're going to love how fun a game it is. It's satisfying to play solo as well as with your buddies at home or playing online too. Add on some of the other best Nintendo Switch games and games of 2023 like The Legend of Zelda: Tears of the Kingdom and you're all set for a long time to come.
Right now, you can buy the Nintendo Switch Mario Kart 8 Deluxe Bundle with 3 months of Switch Online for $300 at Best Buy. Working out at nearly $70 off compared to buying individually, this is a fantastic time to buy a new Switch. Check it out now before you miss out.
Editors' Recommendations