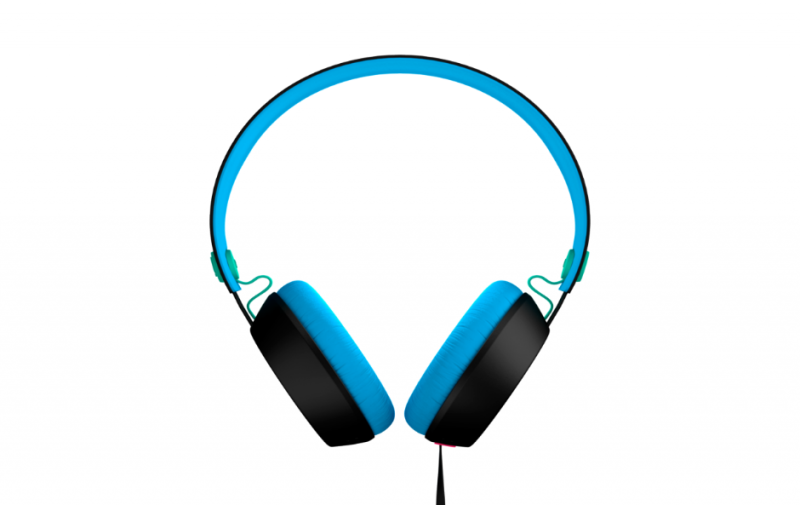 We've all been there. You're in the plane, bus or subway and somebody near you is listening to music loud. It's so loud that you can hear each word and every beat of that Taylor Swift song that you don't want to hear. Now if only everybody had Coloud Boom Headphones. We wouldn't have to worry about getting annoyed at accidentally hearing that lame playlist somebody programmed on to his or her mp3 player.
The Coloud Boom headphones are made with closed construction, so your music stays where it matters — next to you ear. It doesn't leak out to the person next to you. On top of that these headphones are made with a super sturdy frame, so they can get thrown around in your bag or dropped on the floor without breaking into a gazillion pieces. They're also made with a flat cable, so you don't have to waste time untangling it. Best, of all, these headphones aren't heavy, so it doesn't feel like you have a helmet on your head when you wear them.
You can even use the Coloud Boom Headphones with your phone because all Coloud headphones come with a built-in microphone. Don't want to pull your phone out of you bag or pocket? That's not a problem either. They also come with a remote control! Also, they come in seven different color combinations, so you can pick your favorite.
So next time you're in the market for new headphones, check the Coloud Boom Headphones out. The world won't have to know when you're listening to cheesy music you want to keep for yourself.
The Coloud Boom Headphones, $40 at coloud.com.
Editors' Recommendations