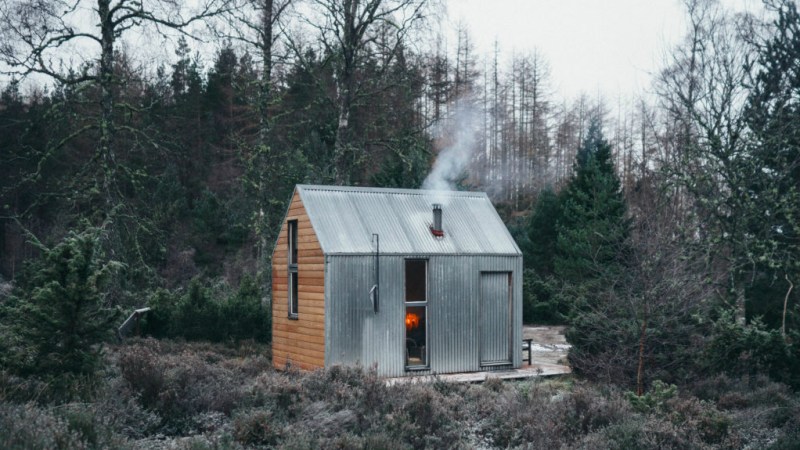 Traditionally found in remote, northern areas of Scotland, Ireland, England, and Wales, a "bothy" is often a primitive, stone and wood hut used for hikers and hill walkers to shelter in overnight or during particularly inclement weather. Free for public use, bothies have been an integral part of outdoor culture in these places for hundreds of years, particularly in the Scottish Highlands. In fact, they are still so popular that there's an entire United Kingdom organization dedicated to maintaining and preserving these historic structures.
Today, The Bothy Project seeks to build a system of off-grid, tiny cabins used primarily as artist residency spaces. Distributed throughout the hinterlands of Scotland, the goal of The Bothy Project, according to its own words, is to "create platforms for artists and researchers to journey and explore the history, landscape, and people in the areas surrounding the bothies. These platforms are established through the creation of purpose-built structures made in collaboration with artists, designers, and makers to create a varied network of hand-crafted dwellings."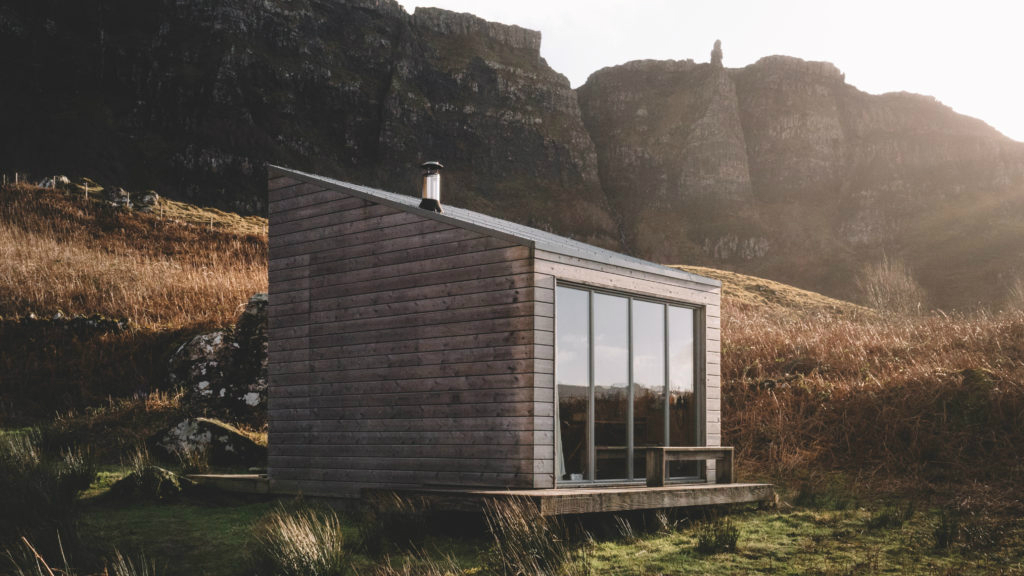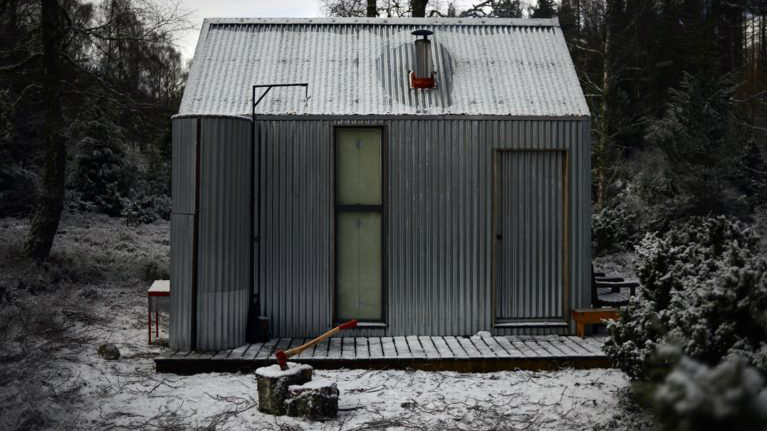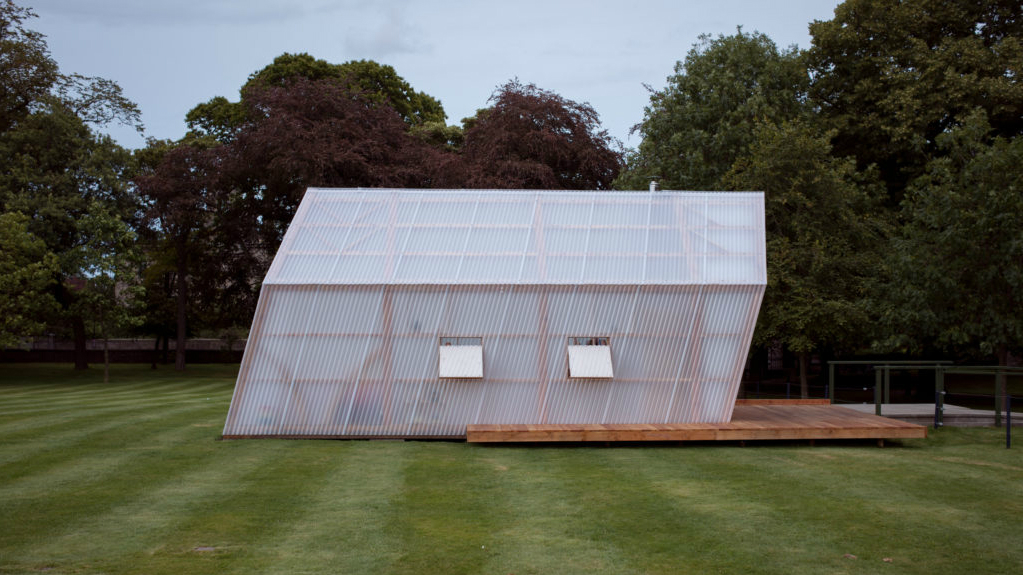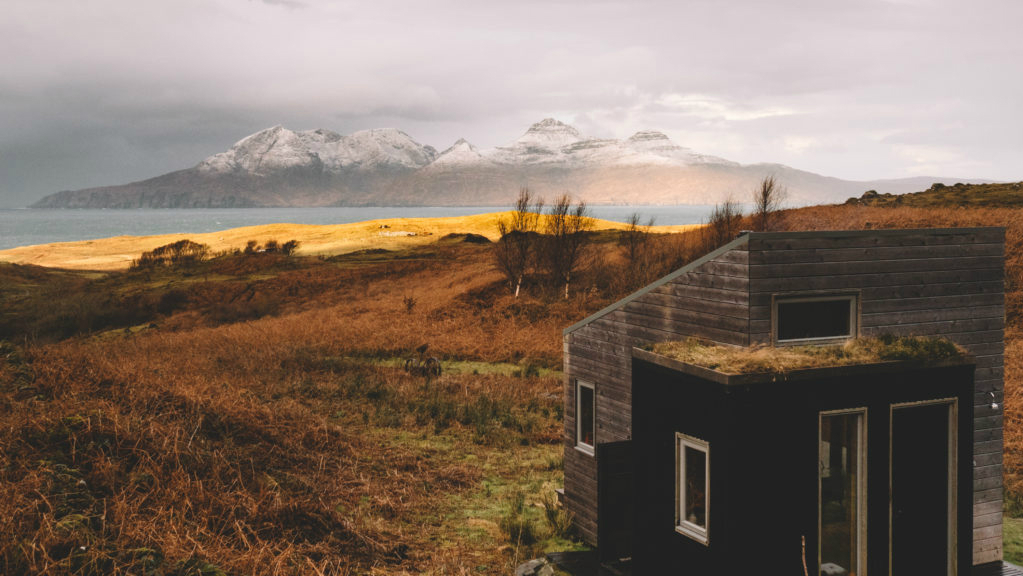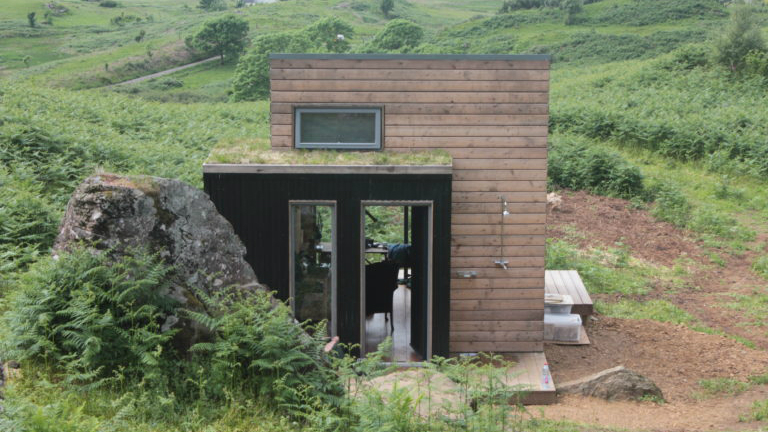 Started by architect Iain MacLeod and artist Bobby Niven, The Bothy Project saw its first building completed in 2011 and was"fabricated during the RSA residency at Edinburgh Sculpture Workshop and then transported to Inshriach Estate near Aviemore where the build was completed in a traditional Scottish woodland area in the Cairngorm National Park." If you're particularly artsy yourself (or just looking for a few days away on a Scottish estate), you can rent out the very first building from The Bothy Project (sorry, no kids allowed).
Since 2011, multiple other bothies have been constructed and the project has become a full-blown charity. For 2018 and 2019, the project hopes to "develop an inaugural series of funded artist residency opportunities, establishing the project as a leading art residency organization." Which is great for the arts and artists, but honestly, we're more into the bothies than anything else.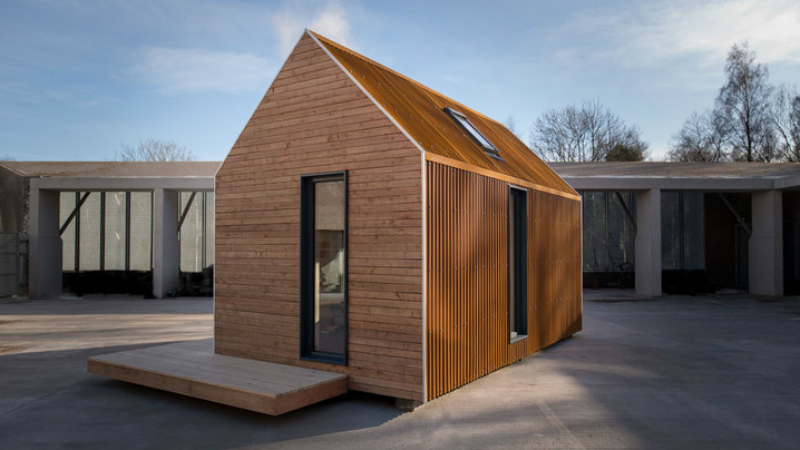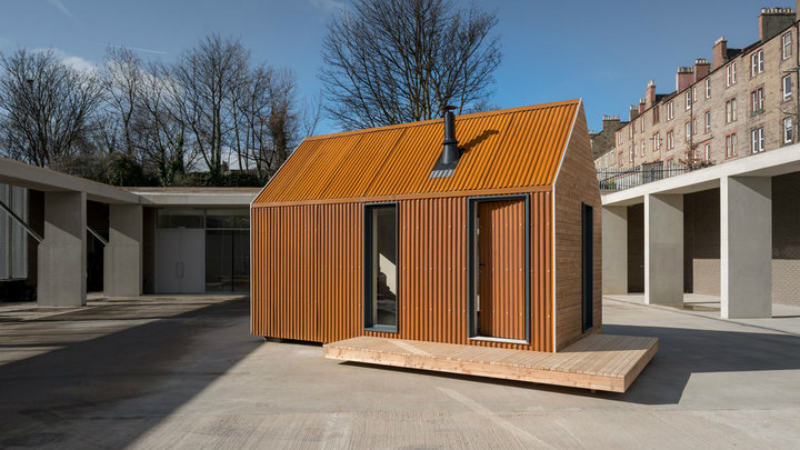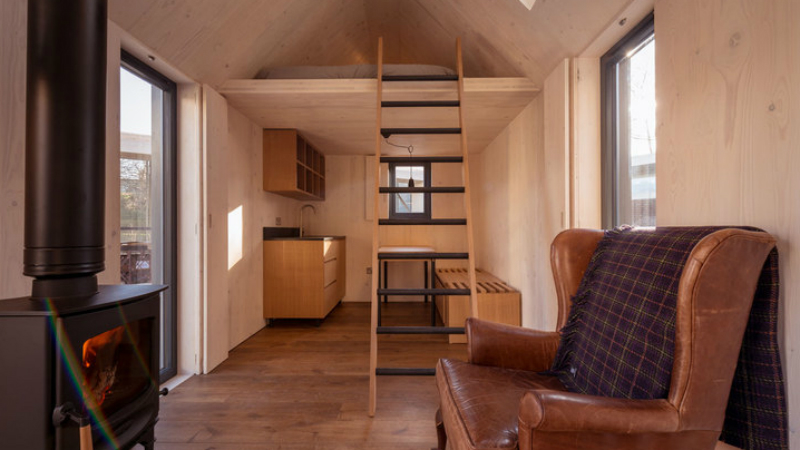 As of July 2018, the Bothy Project was able to leverage its influence and money-raising capabilities to create the Artist Bothy, a pre-fab you can actually buy.
"The Artist Bothy is an evolution of the Bothy Project network of off-grid artist residency spaces," the company states. "It was developed in response to demand for a multipurpose cabin that can be located anywhere. The Artist Bothy furthers Bothy Project's mission to support artist mobility and access to the Scottish landscape. Every Bothy purchased helps fund opportunities for artists and researchers to access the Bothy Project's core network of residency bothies."
Each Artist Bothy is made from sustainable materials and streamlined construction techniques so that it remains as low-impact on the environment as possible. They tiny retreat also comes with the option of custom furniture, along with a variety of other features and add-ons. If you're interested in getting an Artist Bothy for yourself, bad luck our friends in the States, as these babies can only be shipped in the United Kingdom. For more information on how to get your own, check out their ordering page here.
So, what say you, Americans? Is it time to bring the bothy stateside? We think The Bothy Project could learn a lot from these guys (even if they are Canadian). Though, we can understand if you'd prefer to travel to the Highlands instead.
Article originally published May 16, 2018. Last updated August 6, 2018, to include details about the pre-fab availability.
Editors' Recommendations