Rafe Offer, Rocky Start, and Dave Alexander were frustrated. The three were at a bar in London listening to The Friendly Fires, but few people were paying attention to the show. Other concert-goers had their phones out, some were chatting, and the bar was open. Though standard for a rock concert, the experience was dissatisfying. In "every other form of culture, people are focused," Offer explains. "You don't go to a movie and sit there with your phone out, chatting through it."
The three decided to create the communal atmosphere they desired and began hosting living room concerts in London. It turns the three friends weren't the only dissatisfied concert goers around. Sofar Sounds, founded by Offer, Start, and Alexander, would eventually grow from that first London living room concert into a volunteer-led organization across 70 countries.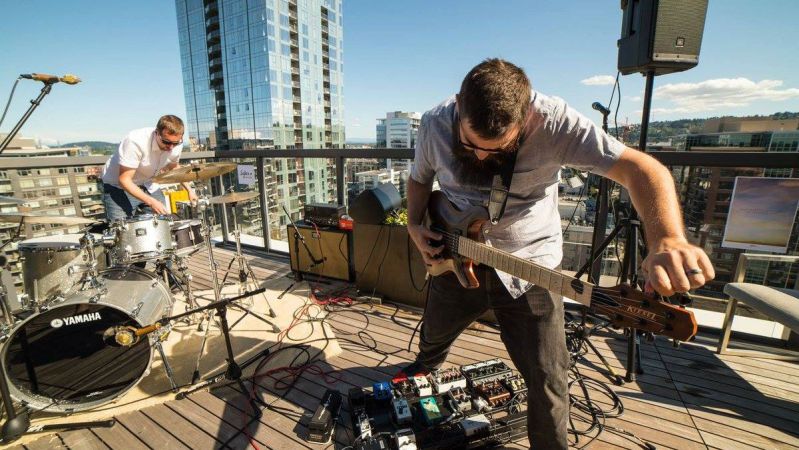 What's the secret? Secrets, for one. Show locations and the names of performing artists are withheld (until the night before the show in the case of the location), and because of the limited space, potential audience members must apply to attend the show knowing only the venue's neighborhood.
The secrecy about who will perform creates a fun mystery for attendees, but is also, Offer adds, a "chance to underscore that we believe all musicians are equal. We don't believe in headliners or support acts."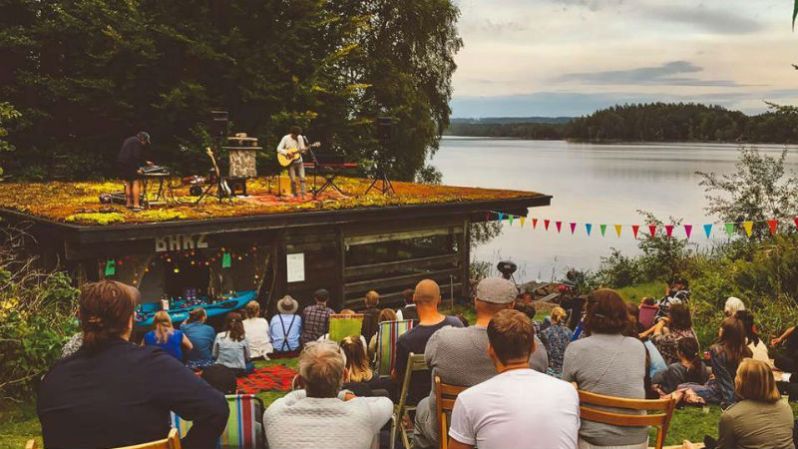 Shows are also BYOB, which helps concert-goers save money and stay focused on the performance. It makes the event "feel more like a picnic … the environment makes people open from the get-go." All of these factors, along with an expectation that attendees arrive on time, means that people who apply are not attending to see a specific band or go to a specific venue, but to experience music in an intimate space without the distractions of a typical concert venue.
Sofar curates its performers with an ear for creativity. They're looking for artists doing something different. Artists submit applications to perform in a given city, and the city's team reviews the performance to make sure it's a good match for the organization. Many shows feature emerging artists, but big names are not unheard of. As part of a collaboration between Sofar Sounds and Amnesty International to aid refugees, Ed Sheeran performed in September 2017. Other big names like The National and indie darlings Frightened Rabbit have both made appearances as well.
The organization also works to keep lineups diverse. A given show might feature an indie band, a string quartet, hip-hop, or even spoken word. Offer adds, "the unknown part of it allows us to challenge people." That goes for both audience members and performers. London-based beatboxer Reeps One performed at a Sofar event. Though he normally performs at much larger venues with a bigger sound, the beatboxer accepted the challenge and performed unplugged. Offer described the performance as incredible, saying "that if you closed your eyes, you thought there was a DJ there with a huge setup."
Sofar Sounds has expanded since its inception in 2009. After its success in London, the enterprise began hosting shows in New York City, then Paris, and now over Sofar Sounds communities exist 350 cities in 70 different countries. Sofar continues to grow. Offer estimates a new city joins every month.
Some shows still happen in living rooms, but a desire to host them in other unusual spaces is now part of the equation, too. Retail stores, rooftops, and warehouses have all played host to shows, as have skate parks, libraries, and treehouses.
"'Cozy' is the word people use most often," says Offer. "A good venue should be intimate. It should feel like everyone can look at each other. It doesn't even have to have any sense of style … it just has to facilitate people sitting on the floor, enjoying some music."
Through a combination of paid employees and volunteers, Sofar Sounds hosts concerts all over the world, meaning there is likely an event near you. New York alone sees more than 70 shows each month. Other major hubs include Chicago, Dallas-Fort Worth, London, Los Angeles, Madrid, Oslo, San Francisco, and Washington, DC. Sofar Sounds provides its full list of cities online.
Feature image courtesy of Sofar Sounds/Facebook.
Editors' Recommendations