It all began in the summer of 1933 when a group of boys in Dayton, Ohio, were spotted racing their homemade cars downhill by Dayton Daily News reporter Myron Scott. Scott's assignment was to photograph children at play. Unbeknownst to him and the kids, this moment would spark the beginning of a new era in youth amateur racing: the Soap Box Derby.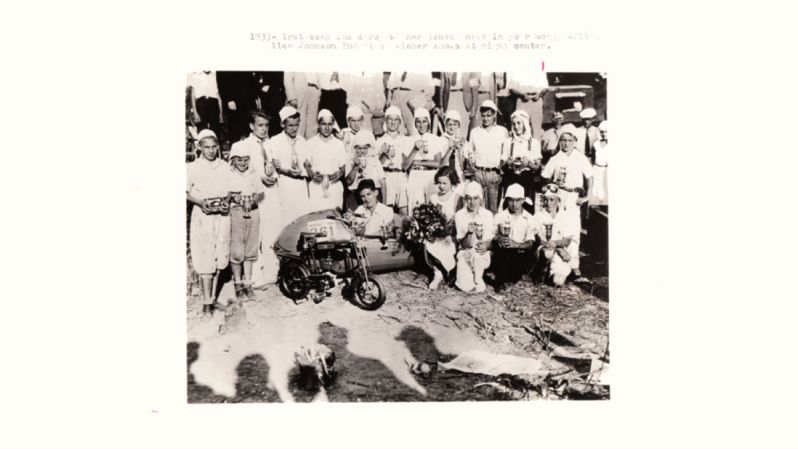 Following the photo op, Scott persuaded his newspaper to sponsor a series of local races. The turnout was huge — big enough that it caught the eyes of the General Motors Chevrolet division, who agreed to sponsor the national program in 1934. That same year, the official All-American Soap Box Derby race was moved from its origins in Dayton to Akron, Ohio.
The Soap Box Derby became a magical time for young men during the Great Depression, as it was not only a way for them to build a car from scratch and see how it matched up to other kids in the neighborhood, but it also offered a sense of commitment to community, educational development, and innovation for the youth, which was hard to find in the midst (and in the aftermath) of economic hardship.
There's no gas involved — just pure gravity and determination.
For many, the excitement of hopping on a four-wheeled cart to see how fast they could go was all the convincing they needed. For others, this was a dull time in history that yearned for some kind of excitement, worth, and humility.
Even celebrities became a part of the tradition at the All-American Soap Box Derby as the years passed. From actors such as Jimmy Stewart and Tom Hanks to NASCAR legend Dale Earnhardt, many stars of all flocks have come to Akron to bear witness to one of America's favorite past-times.
Now, almost eight decades after the phenomenon was birthed, a man's need for speed and nostalgia has kept this peculiar American pastime alive and well. The Soap Box World Championships are still held at Derby Downs in Akron every June.
Red Bull has played a big role in upholding the tradition and expanding it globally since the year 2000, hosting over 100 events across Europe, Asia, and the U.S. The teams in this league are typically made up of local amateur racers, and they've stayed true to the traditional vehicle construction, powered by nothing more than gravity, strong hamstrings, and maybe some wings.
The brand has also added more bells and whistles to its version of the sport. There's a panel of expert judges that will critique you on not only speed but also on creativity and showmanship. As Red Bull says, "To win, you'll need to channel the aerodynamic know-how of Adrian Newey, the artistic flair of Salvador Dalí, and the stage presence of Freddie Mercury."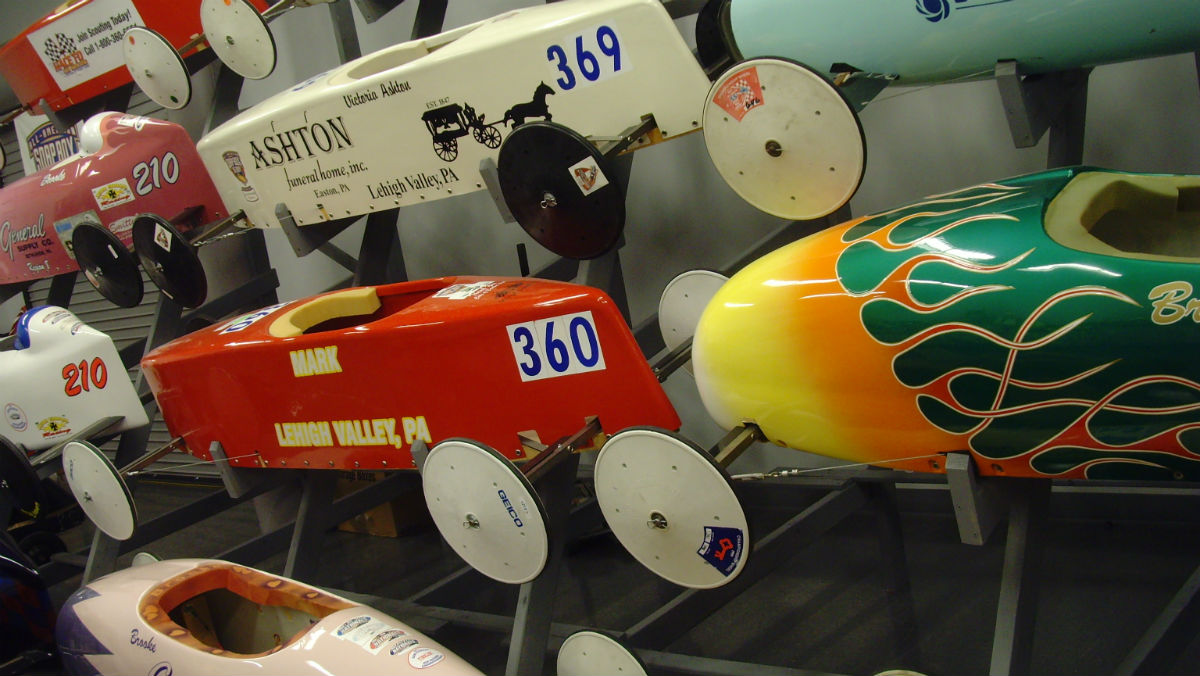 Now, if you want to participate rather than follow the races, you can always search for something closer to home. Whether you wish to find a race near you or start a soap box derby program of your own, the All-American Soap Box Derby offers many opportunities to get started. Many of the qualifying races for the AASBD have already begun, but the 81st FirstEnergy All-American Soap Box Derby will take place July 15 through July 21, 2018, in good ole Akron at the famous Derby Downs track.
If you would like to build your own box car to see where it can take you, both the AASBD and Red Bull both offer great tips, tricks, and manuals for constructing your own vehicle.
For starters, you want to make sure you have a solid base and a durable wheel and axle system, and are attuned to the aerodynamics and size of your ride. If you crash or don't win the race, just remember that you helped celebrate one of history's favorite action sports.
Editors' Recommendations