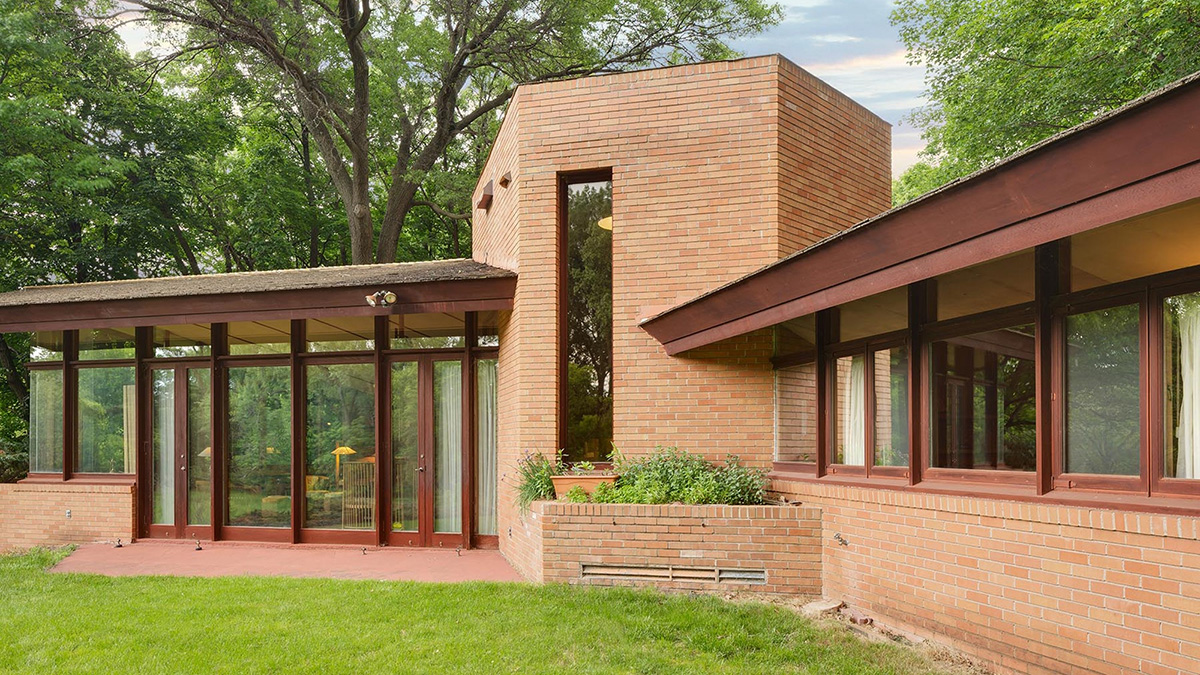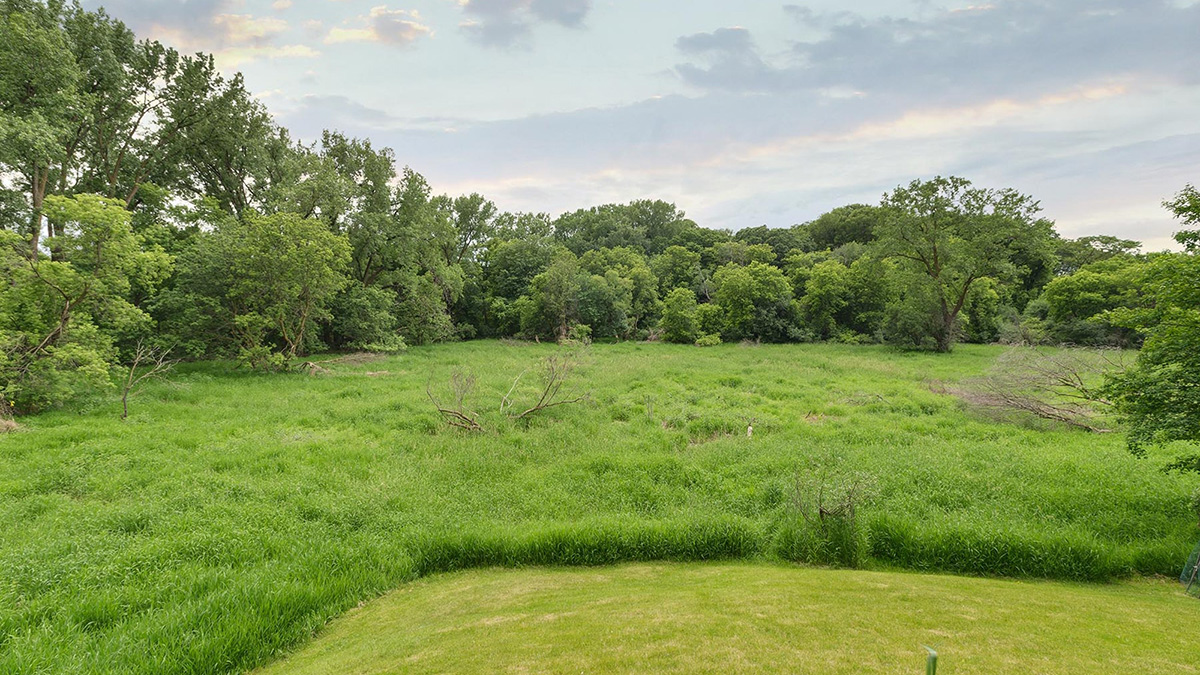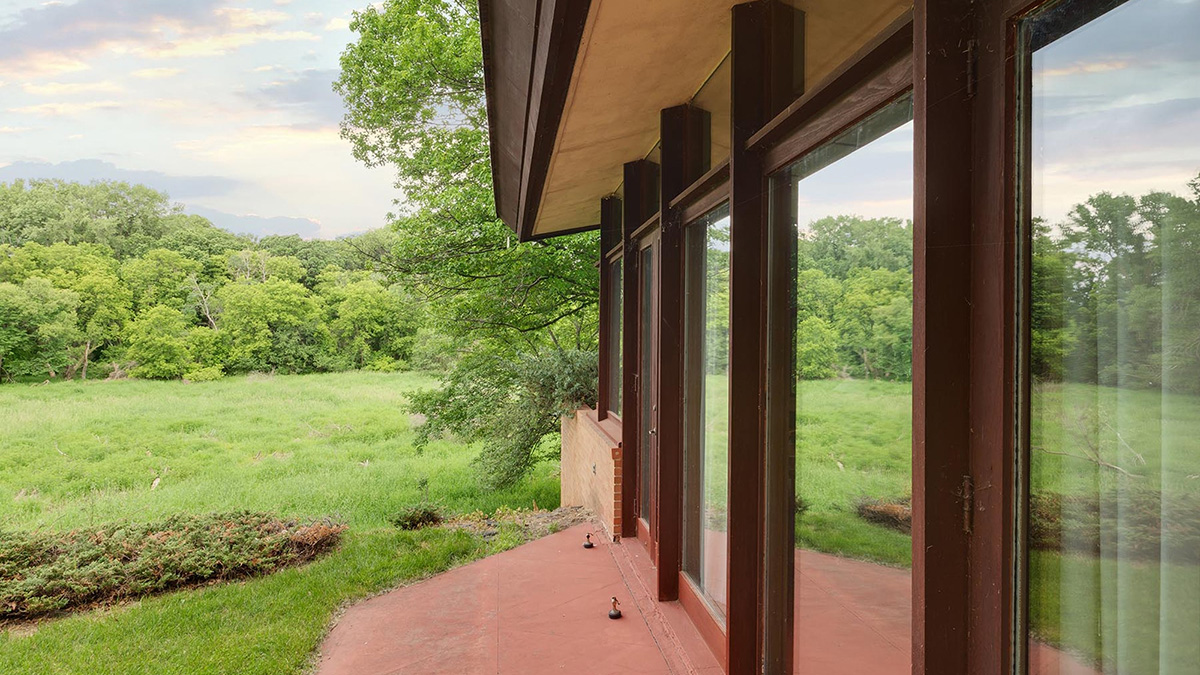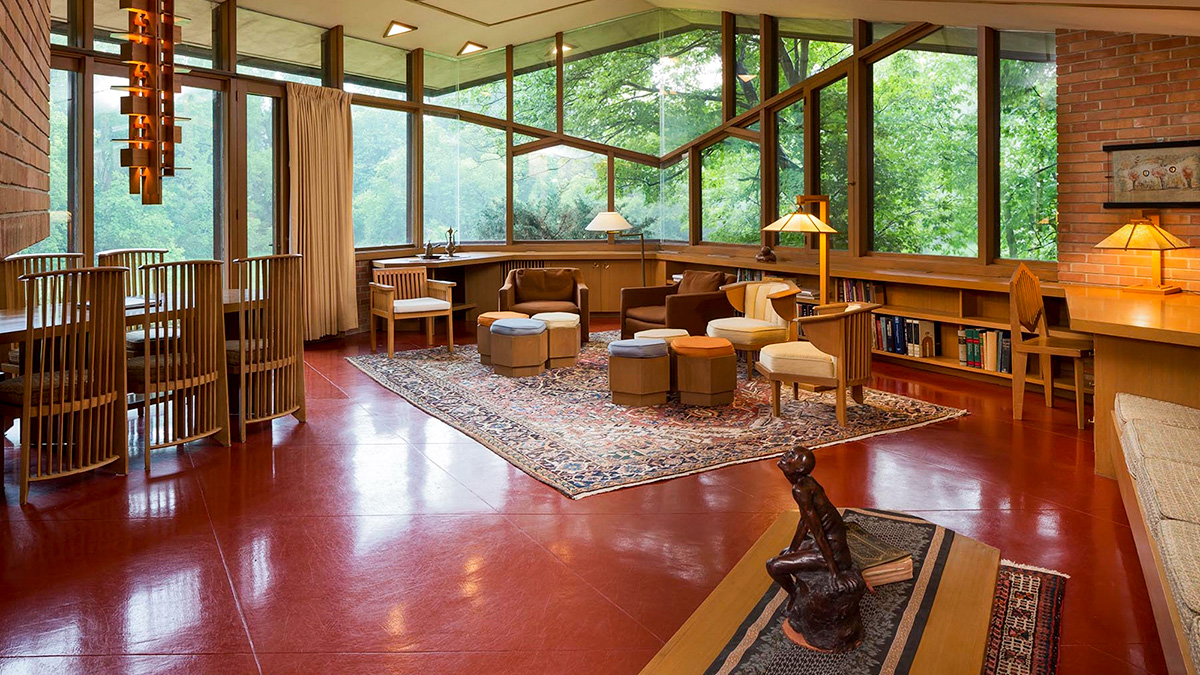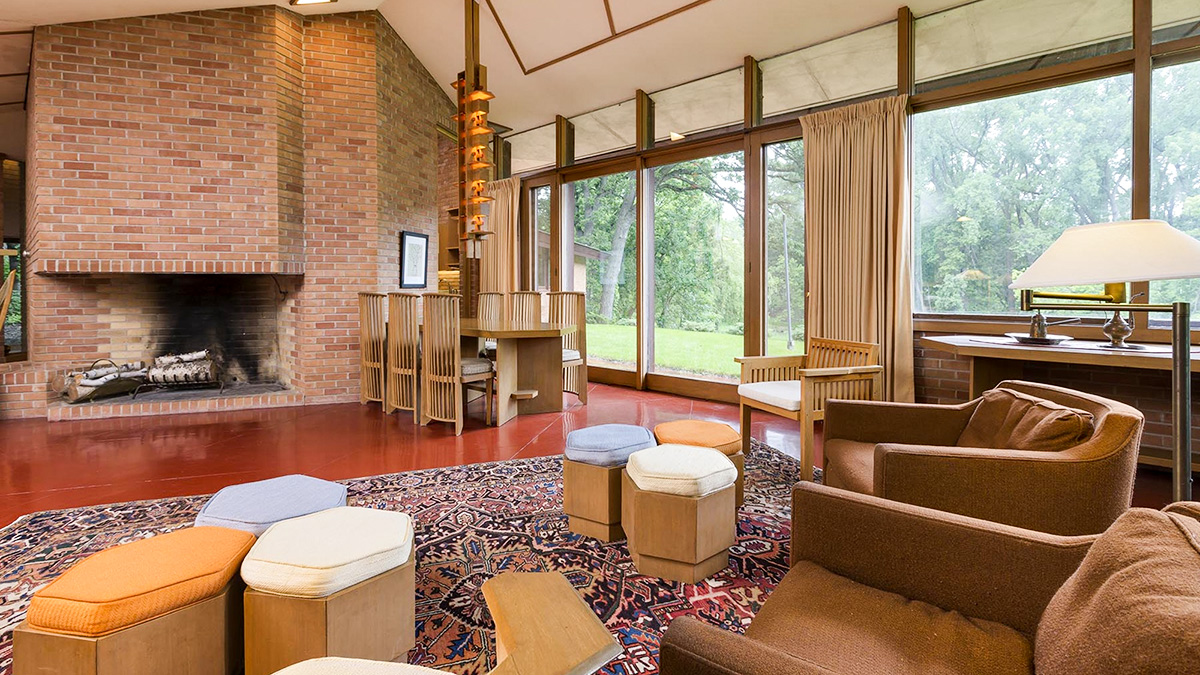 Frank Lloyd Wright homes are highly sought after and rarely hit the market, so when one becomes available, the design world — and potential homeowners — takes notice.
For sale by the original owners, Paul and Helen Olfelt, the Olfelt House in Minneapolis, Minnesota, is one of the last homes that the famed architect designed. Completed in 1960, a year after Wright's death, Olfelt House has stood the test of time and remains largely unchanged.
Wright was known for his prairie-style homes, but near the end of his career, he began to develop visions for entire communities that he called Usonian. These homes kept many of his signature aesthetics, including the incorporation of locally sourced materials; plenty of glazing; low, flat roof lines; and custom, built-in furnishings. The main difference in these Usonian homes was Frank's desire to create them as one entire community that would work together visually, rather than stand-alone homes built to blend in with nature. The Olfelt House was one of Wright's first attempts at his bold new vision.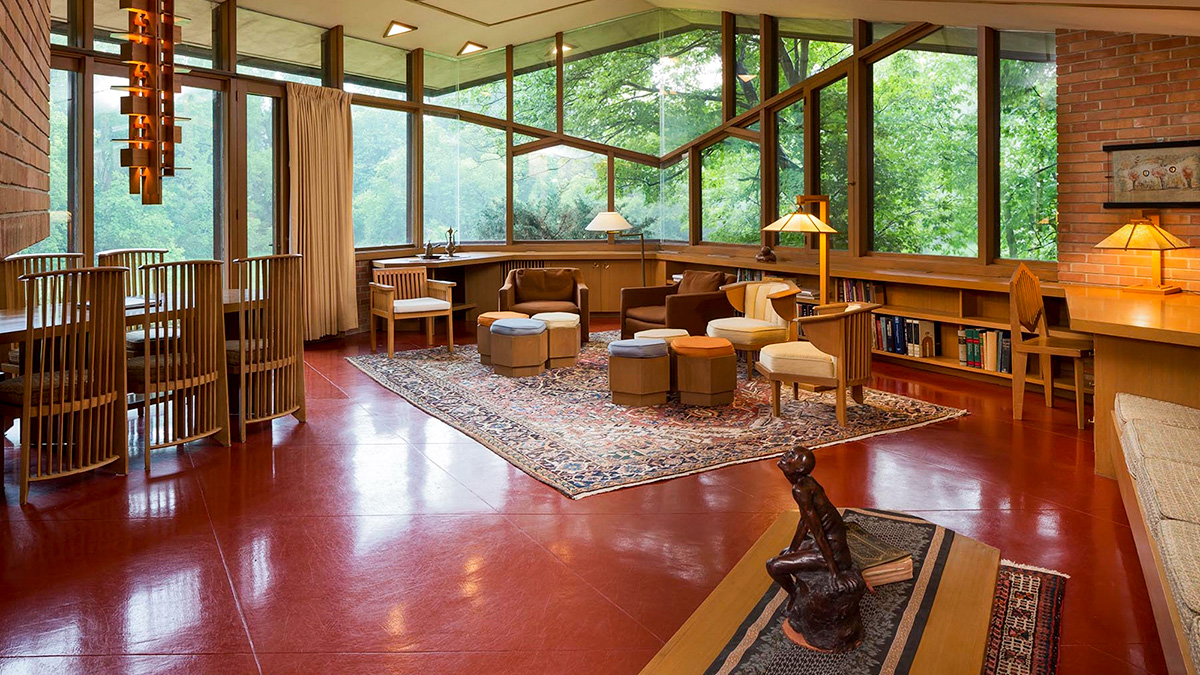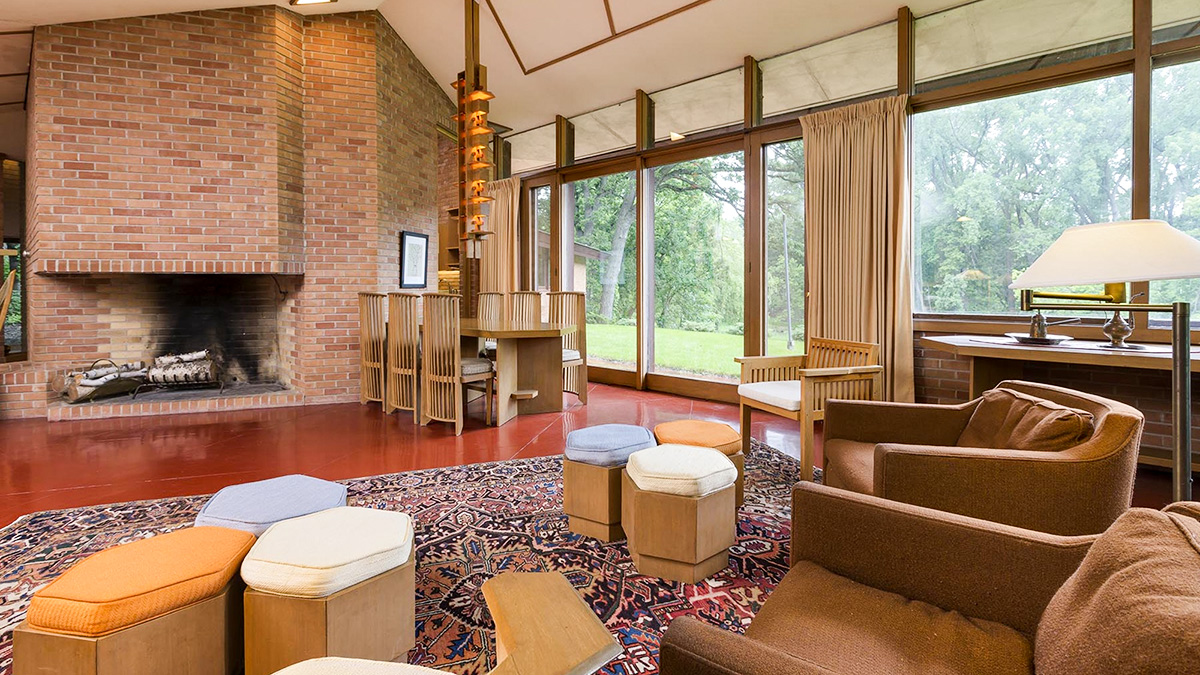 Images courtesy of Berg Larsen Group
Nestled in a private cul de sac, the meticulously maintained Olfelt House is a wing-shaped home that sits on 3.77 acres just outside of Minneapolis. The three-bedroom, two-bathroom dwelling contains much of the original furniture created by Wright. The Olfelts worked closely with the architect to come up with the layout.
From the outside, the brick home is instantly recognizable as a Frank Lloyd Wright design. The entry features a grand staircase and the stunning, low roof juts out from the home creating a covered carport. Inside, vaulted ceilings allow for tall windows, flooding the rooms with light — a vital feature in spaces where brick was left exposed and floors are painted a deep, rusty red. Wright's signature, oddly shaped rooms required much of the furniture be custom built, the majority of which is still in place (a miracle considering four children were raised in this home!).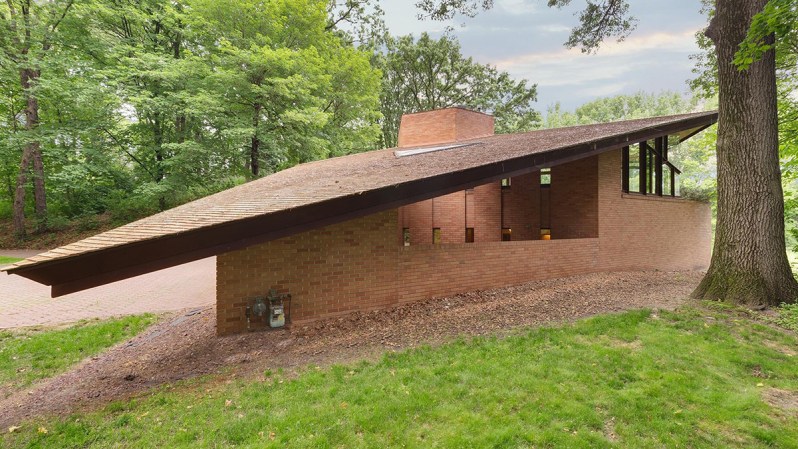 Images courtesy of Berg Larsen Group
Wright was notorious for his insistence on designing every aspect of a home and Olfelt House was no exception. Along with the custom furniture and windows, Wright also designed the majority of the lighting. From the pendant chandelier above the dining table to the lamps in the living space, you can see the late architect's touch in every corner of the home.
Olfelt House is available through the Minneapolis-based Berg Larsen Group, but with a name like Frank Lloyd Wright attached, it comes with a hefty price tag: $1.2 million.
Article originally published February 8, 2018. Last updated June 8, 2018, to reflect a change in asking pricing. Olfelt House was previously on the market for $1.3 million.
Editors' Recommendations