When you're ranked the No. 1 male tennis player in the world, you can live wherever the half-court you want. After winning the 2019 Wimbledon Rosewater Dish, Novak Djokovic bought a swanky Miami pad in the exclusive Eighty Seven Park. This residential retreat will provide the Serbian pro tennis player with a clean and airy space to lay his trophy. (Sorry, Roger Federer.)
The glass tower that is Eighty Seven Park houses only 66 spaces, complete with trailing wrap-around balconies and views upon views of the Atlantic Ocean. Yep, a terrace around your entire floor. So if you get tired of watching the waves, you can walk to the other side and bask in the greenery of a specially designed park.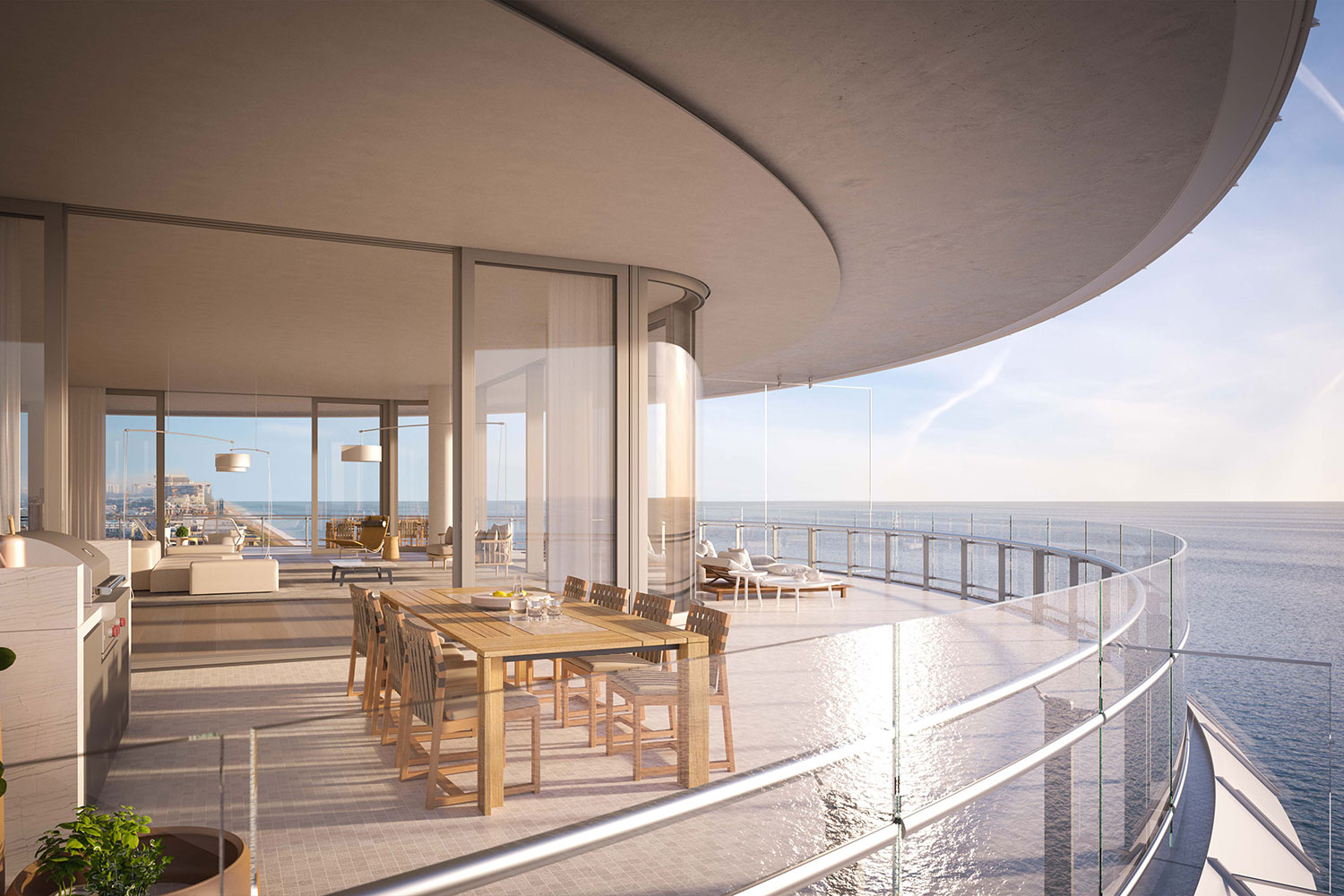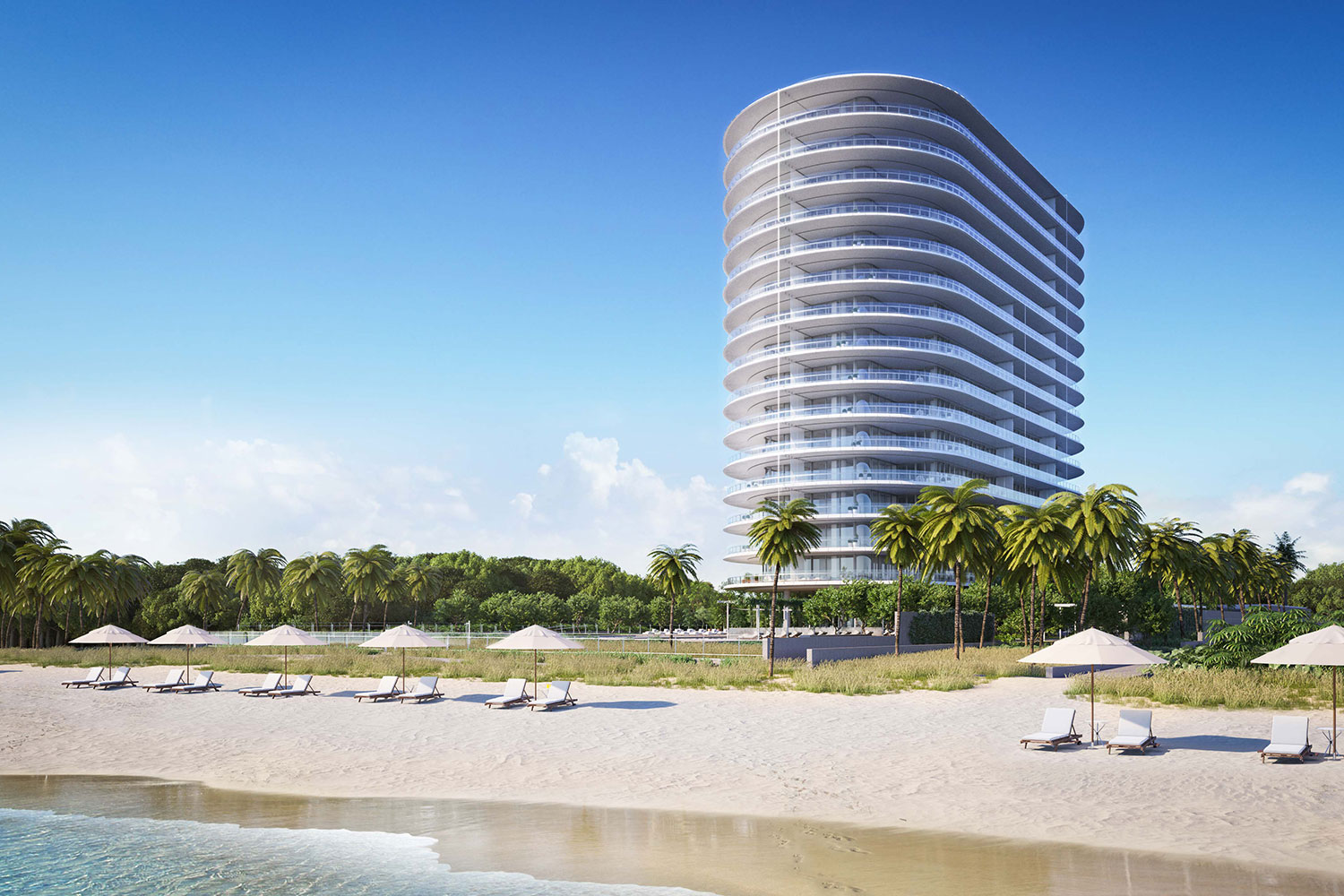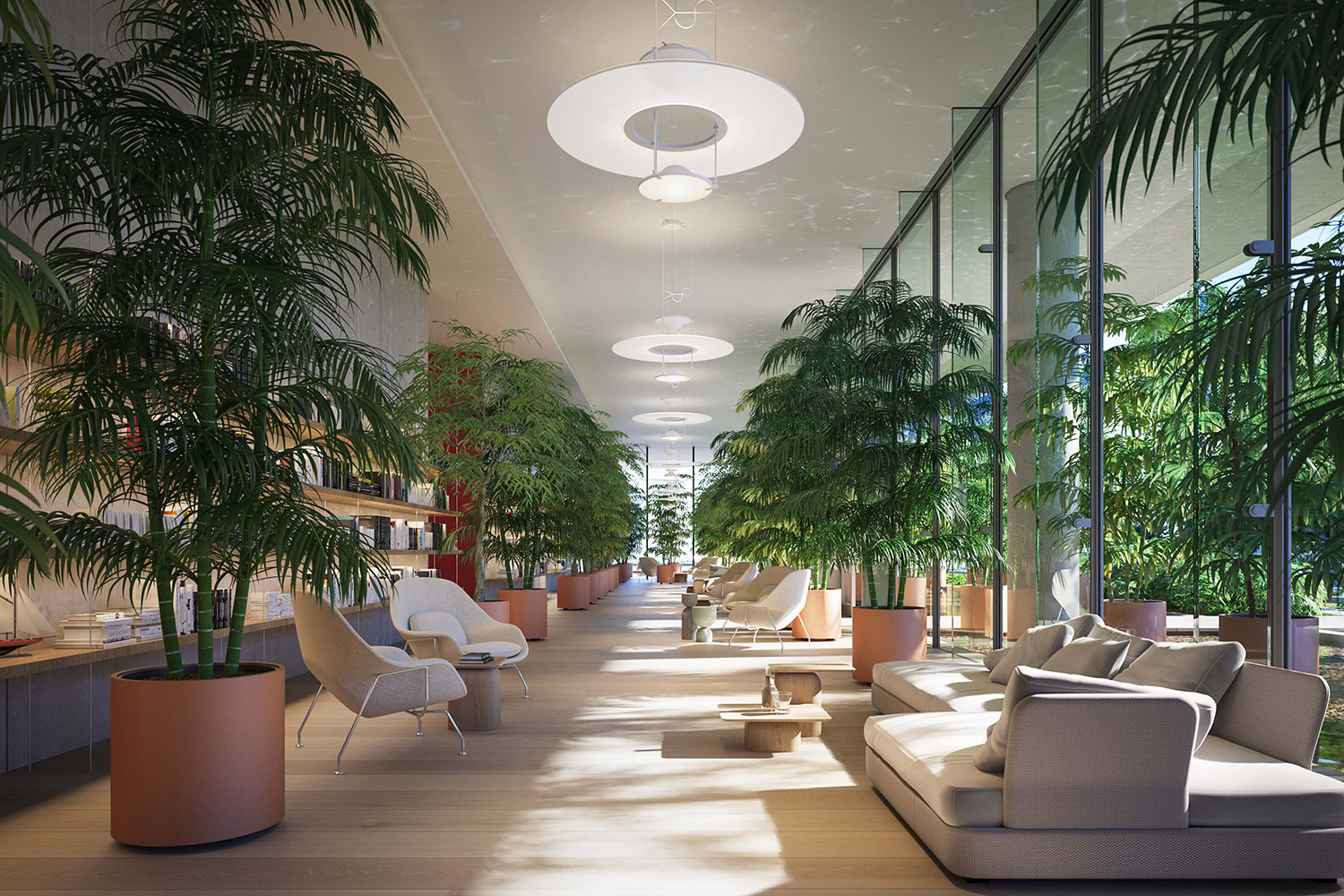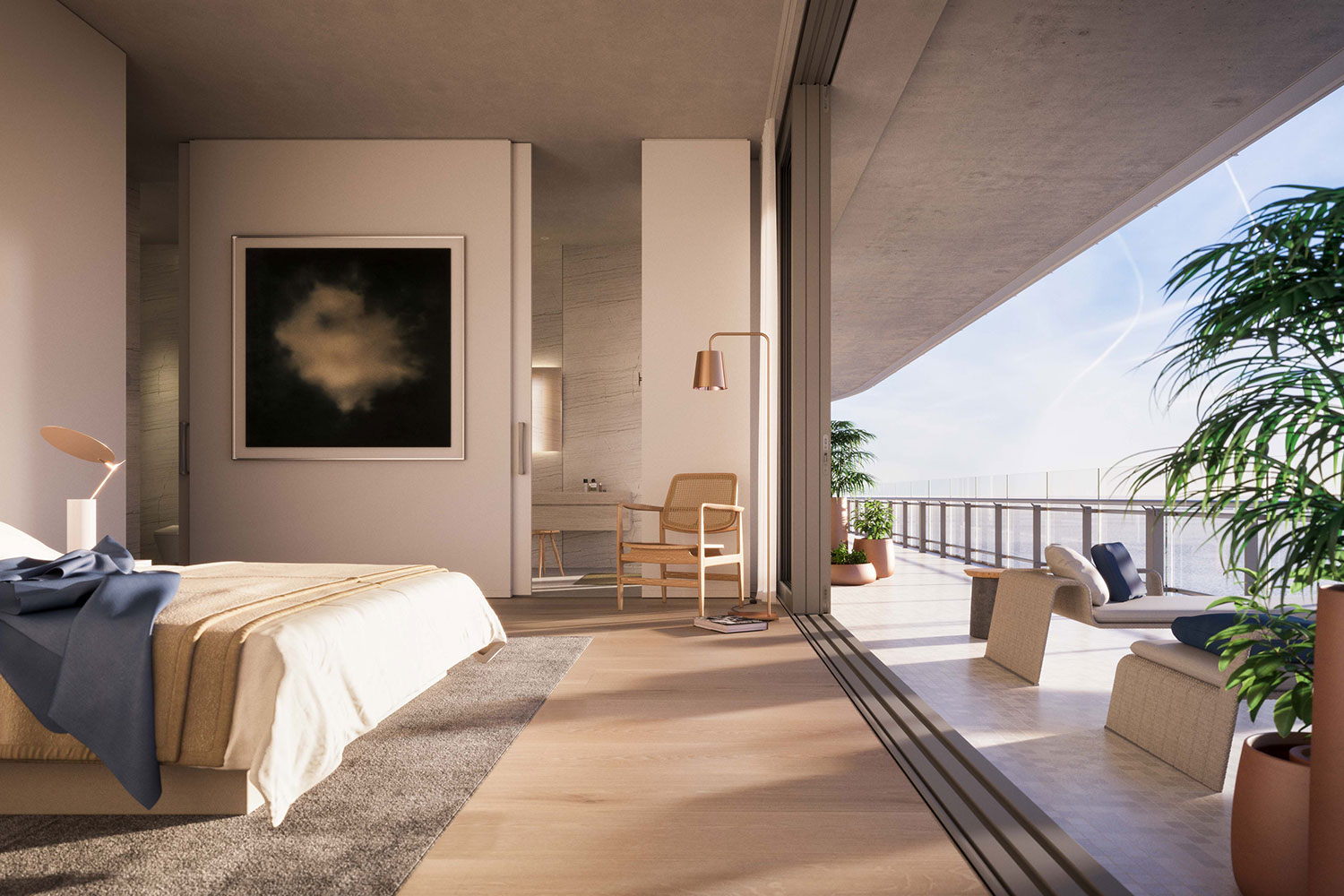 While being a permanent home, Eighty Seven Park prides itself on offering hotel-like amenities. That includes a wine bar and cellar, butler services, salon, juice bar, two swimming pools, poolside cabanas, and watersports. You may be thinking it can't be all that peaceful located in Miami, but nothing about this residential retreat feels cramped or bustling.
Built on the relaxed North Shore, the residence allows Djokovic and his wife and kids to bask in a seemingly private oasis— a total 180 from the hustling South Beach. Eighty Seven Park feels like its own island — and it'll cost you as much as a private island, too. A one-bedroom apartment at Eighty Seven Park runs shy of $2 million; a four-bedroom will set you back $10 million. So, still less than Al Capone's Miami mansion.
Djokovic chose a three-bedroom, three-and-a-half-bathroom apartment mini-home that he's calling "my new retreat." Djokovic says, "I simply love the design of this building," listing both the panoramic views and Eighty Seven Park's "in-house botanist" as two reasons he picked this of all places to bunk up.
Wait, in-house botanist? That's right. Because you're paying millions to live here.
On aesthetics alone, Eighty Seven Park is elegant without being Gotti and minimalist without feeling emotionless. The dude obviously has good taste, plus a secret passion for fine architecture, as Djokovic also chose this abode because of the project's lead architect: Italian-born Renzo Piano, whose resume includes masterminding the Whitney Museum of American Art in New York City, The New York Times Building, and Shard London Bridge, to name a few.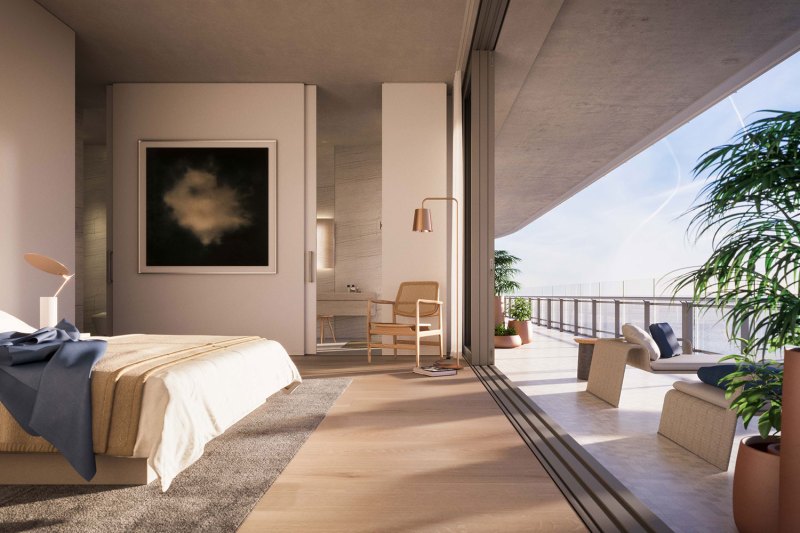 Blending eco-conscious sensibilities with elegant and airy design, Djokovic's new retreat is full of light, highly exclusive, and modernly minimalist. Renas Dumas Architecture Intérieure is responsible for the raw yet refined interior design, with attention to unboxing the walls of traditional living spaces and drawing a design palette from the colors of nature. Think warm sand hues, wood, and stone gray.
The landscape at Eighty Seven Park was given just as much consideration as the interior. Dutch landscape firm West 8 transformed the outdoor spaces into lush Edens, where foliage breaks the barrier of glass and concrete to extend inside.
This peaceful vibe complements Djokovic's notoriously healthy lifestyle, from detoxifying in the underground hammam spa to strolling the residents-only garden for a little green therapy to cooking gluten-free food in the spacious kitchen. Djokovic credits this diet switch to much of his physical and mental prowess.
Now he'll add Eighty Seven Park to his training and recovery arsenal. So if you're reading this, Federer or Nadal, grab one of the last five residents.
Editors' Recommendations