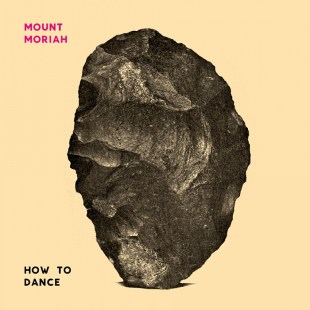 Mount Moriah will release their third record, How to Dance, through Merge Records on February 26, 2016. The album sees the North Carolina-based band examine territory explored on their first two records in new detail and with new perspectives. Questions of religion and faith form a thread listeners can follow from the band's self-titled debut through their sophomore record, Miracle Temple, and now to How to Dance.
How to Dance feels like the next section of a single story that began with Mount Moriah and continued through Miracle Temple. The record deals in the same themes as its predecessors, but with new a new perspective, shifting the way the older albums appear in hindsight.
Before How to Dance, Mount Moriah and Miracle Temple felt thematically similar, but ultimately unconnected. Add in the third record, however, and an arc begins to form. Mount Moriah documents things falling apart, Miracle Temple looks at the aftermath, focused on loss and regret, and now How to Dance looks forward instead of back. The record offers no answers, but knows it has questions to ask and searching to do. More than anything, though, the album showcases a band asserting itself.
On previous records Miller stepped back, allowing his guitar to become part of the atmosphere, tracks like "Calvander" and "Cardinal Cross" put the guitar right in the foreground. The prominence of Miller's guitar plays a large part in making How to Dance Mount Moriah's most rocking album to date. No doubt this record, like their others, is steeped in southern Americana, but the songs push harder, sounding more like Crazy Horse than Nebraska.
How to Dance reveals a narrative-like thread thread running through Mount Moriah's albums, revealing not only sonic connections but thematic ones as well.
How to Dance is available for preorder on Amazon, iTunes, and the Merge online shop and comes out February 26, 2016.