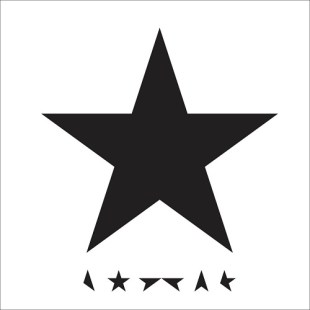 Editor's note: This post was written before we learned of the death of Mr. Bowie. Our condolences to his family.
In 2013, David Bowie returned from a decade-long hiatus with The Next Day. The album was well-received critically and found Bowie back in the art-pop territory he has long found his own. Now, two years later, David Bowie is back with another new album, Blackstar. Even after 26 studio albums, Bowie has managed to make a record unique from all his others.
The album opens in true Bowie fashion with its spacey, ten-minute long title track. It continues in like fashion for the next three songs. Track three, "Lazarus," in particular stands out among the more avant garde songs.
Bowie has split Blackstar into distinct halves. The first four tracks are all in a single, experimental vein, though "Blackstar" and "Lazarus" are mellow for longer than either "'Tis a Pity She Was a Whore" or "Sue (Or a Season in Crime)." All four tracks are heavily jazzy — thanks in no small part to the jazz ensembles that has been backing Bowie for some time now — and end in chaotic breakdowns.
Blackstar's second half is where listeners will find the pop-influenced songs. "Girl Loves Me," "Dollar Days," and "I Can't Give Everything Away" maintain the expansive, otherworldly atmosphere, but where the first half of the album leans experimental, these tracks incorporate pop elements and are more immediately catchy.
With Blackstar, David Bowie continues to show that he is uninterested in cashing in on his own name even as an elder statesman of rock. He has experimented consistently for decades and Blackstar continues that tradition.
David Bowie's Blackstar is out now via Columbia Records and available on Amazon, Bowie's online store, and iTunes.