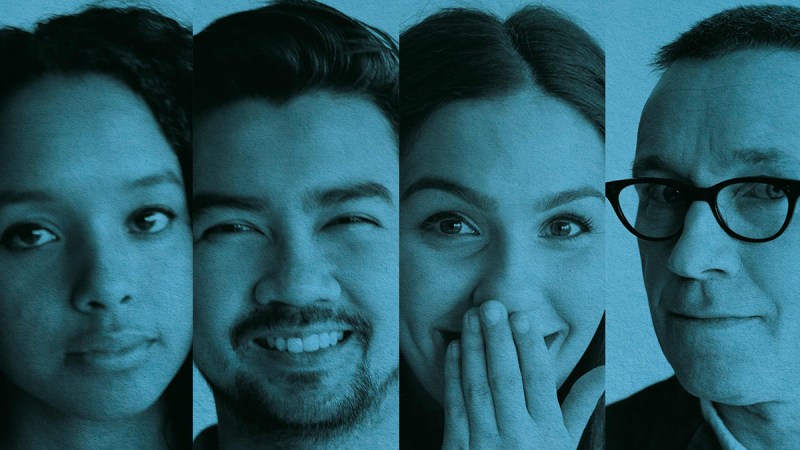 Welcome to The Manual's music preview for February 2018. Below you'll find three records coming out this month that we can't wait to hear.
Franz Ferdinand – Always Ascending
Franz Ferdinand's breakout single "Take Me Out" encapsulated the sound of the band's early music and played a significant role in defining the sound of indie rock in the first decade of the 2000s. The group has switched things up multiple times since then, including a 2015 collaboration with Sparks as the supergroup FFS. Their latest, Always Ascending, marks the first album with new addition Julian Corrie.
Throughout the band's career, Franz Ferdinand's style has shifted from angular and infectious guitar rock to danceable "dirty pop" and back again. A press release describes the forthcoming Always Ascending as "nothing short of a rebirth." The group's Alex Kapranos adds, "We were creating a band. A sound … We started from zero: no expectations."
The album's title track premiered in late October 2017 with an official music video following in December and an appearance on The Tonight Show Starring Jimmy Fallon in mid-January. Two further early tracks are available: "Feel the Love" and "Lazy Boy."
Always Ascending arrives Friday, February 9 through Domino.
Belle and Sebastian – How to Solve Our Human Problems, Part 3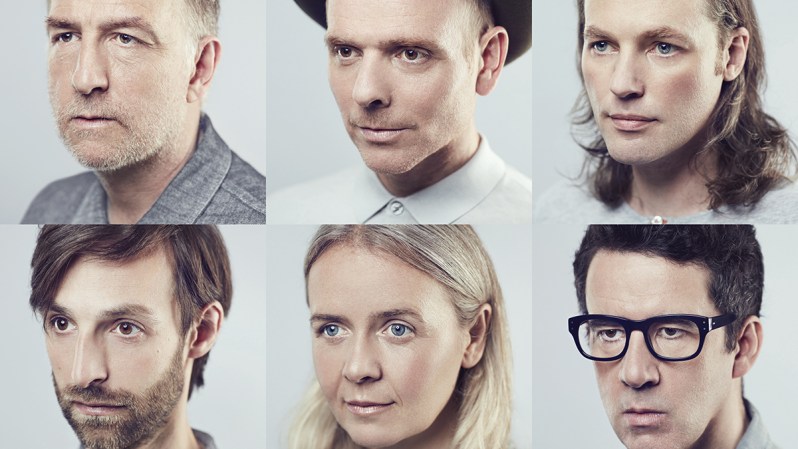 Glasgow indie pop outfit Belle and Sebastian began in 1996 as a project for founder Stuart Murdoch's college class. In the two decades since, the band has grown into a septet and its fanbase has grown to extend around the globe.
In Belle and Sebastian's early years — 1997 to be specific — the group released a trio of EPs over the course of six months. Its latest project hearkens back to that series. Titled How to Solve Our Human Problems, it is not a single album, but instead a series of three five-song EPs instead.
In discussing the change in structure in an interview with Stereogum, Murdoch expressed disappointment with the group's previous LP. He decided to change the process from their previous four albums, noting "the main thing was just to come back to Glasgow and record in Glasgow for the first time in about a dozen years, and also to sort of produce the record ourselves, and also to record in a different way."
Delicate melodies alongside Murdoch's wistful vocals are the hallmark of Belle and Sebastian's sound, but How to Solve Our Human Problems changes that. Violinist/vocalist Sarah Martin wrote Part 2's standout "The Same Star," adding a Motown backbeat.
How to Solve Our Human Problems, Parts 1 and 2 and two are currently available, and Part 3 arrives Friday February 16 via Matador.
Brandi Carlile – By the Way, I Forgive You
Since her major label debut (2005's self-titled album), Carlile has released five well-regarded studio albums of country-infused folk music. Based on early tracks, it is a safe bet Carlile's sixth, By the Way, I Forgive You, will continue that trend.
Carlile described lead single "The Joke" as a song for "people that feel under-represented, unloved or illegal," in an interview with NPR about the ballad. She commented, "There are so many people feeling misrepresented … so many people feeling unloved. Boys feeling marginalized and forced into these kind of awkward shapes of masculinity that they do or don't belong in … so many men and boys are trans or disabled or shy. Little girls who got so excited for the last election, and are dealing with the fallout."
"The Joke" also gives Carlile's inimitable voice time to shine. An otherwise quiet song, its chorus finds the singer-songwriter's voice at its most powerful as she cries "The joke's on them."
By the Way, I Forgive You arrives Friday, February 16 via Elektra.
Still looking for new music? Here are some of our favorite record releases from January. You might find something you like on our grooming and workout playlists.
Editors' Recommendations