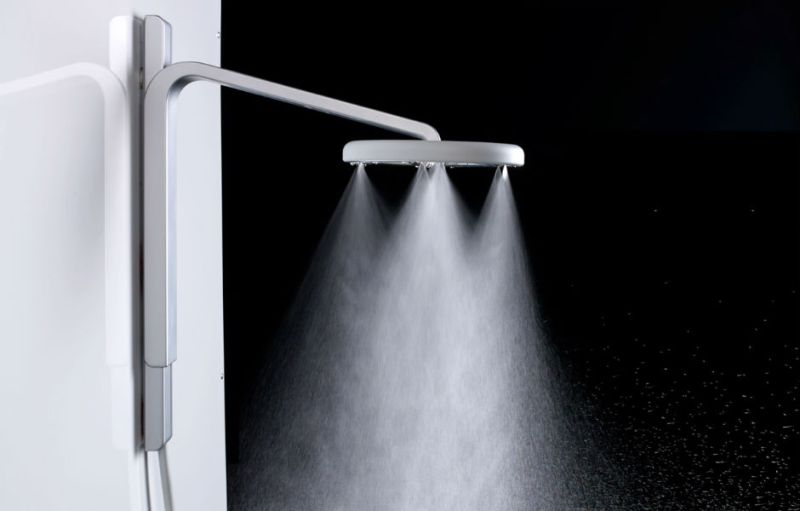 Showers can be hit or miss; the right shower can be an amazing and invigorating experience, and the wrong shower can be a frustrating nuisance. Too little pressure makes it feel like nothing is getting cleaned, while too much pressure can feel like you have piles of needles on your back. The folks behind Nebia are looking to change the way you shower.

According to Nebia's website, "Nebia is unlike any shower you've ever experienced. Our H2MICRO™ technology atomizes water into millions of droplets to create 10 times more surface area than a regular shower. More water comes in contact with your body leaving your skin feeling clean and hydrated."

Nebia combines the best of both worlds, fusing together the experiences of taking a shower and sitting in a steam room. You'll feel fresh, clean, and ready to start the day. In addition, Nebia provides 70 percent in water savings. "Nebia leverages advances in design and thermofluids to create a better shower experience that actually saves you thousands of gallons of water a year," reads the Nebia website. "With those savings, Nebia pays for itself in about a year." What does that mean? That means approximately $226.62 saved each year, along with 183,960 glasses of water. Drought-plagued areas like California can benefit from the use of the Nebia.

On top of all that, it's one of the most well-designed showerheads that we've seen in ages. What's not to love about the Nebia? Showering as you know it will never be the same again.

For more information, visit nebia.com.
Editors' Recommendations