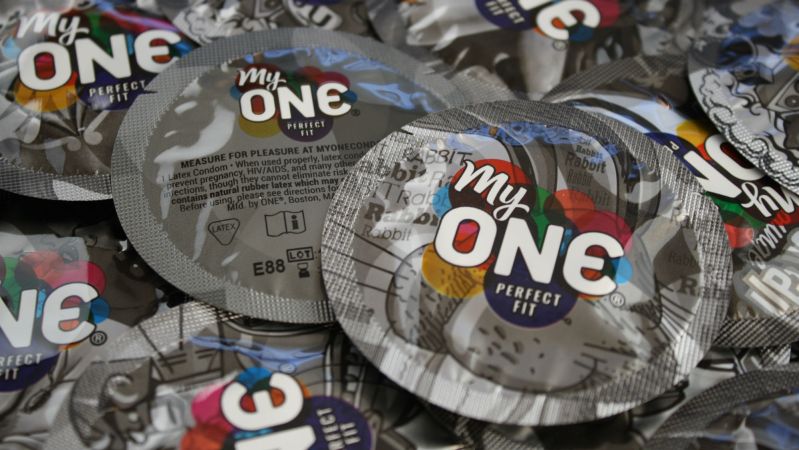 It's a major problem few are talking about: improperly fitted condoms.
The risk of contracting an STD or having an unplanned pregnancy increases significantly when a condom doesn't fit right. So, when the news of MyOne Condoms Perfect Fit came across our desk, we had to learn more.
The website sums up the issue perfect: "You wouldn't settle for one-size-fits-all pants or shoes. Penises come in many different sizes. Isn't it about time condoms did, too?"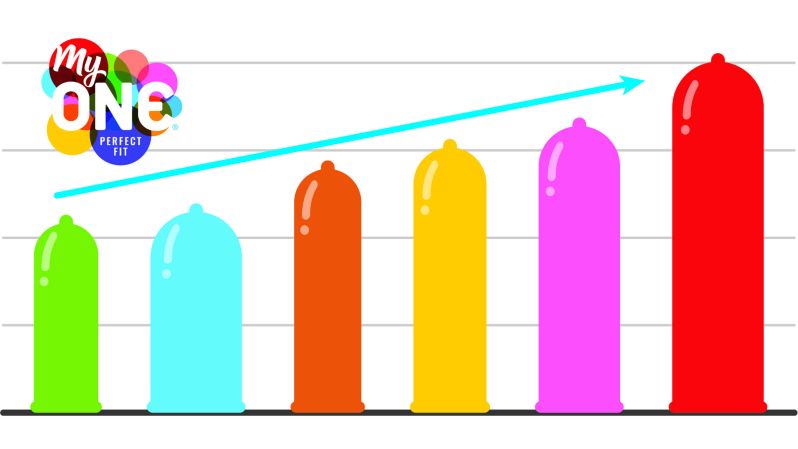 A press release brought up some interesting points, including that nearly 83 percent of participants in one study had manhood that was too short for the average condom size (7 inches), which leads to tightness at the base and discomfort during use. Alternatively, if the condom is too big, it can slip off and lead to all sorts of unpleasantness.
As the CDC reported in 2016, there were 1.59 million cases of chlamydia, 468,000 cases of gonorrhea, and almost 28,000 cases of syphilis. That's more than 2 million individual cases of STDs, and some of those can be attributed to either no or improper condom use.
MyOne hopes to solve some of these issues by offering 10 lengths (4.9 inches to 9.4 inches) and nine circumferences (3.5 inches to 5 inches) resulting in 60 individual condom sizes. The whole concept took seven years of research and testing to come up with a range that could do a whole lot of good when it comes to sex.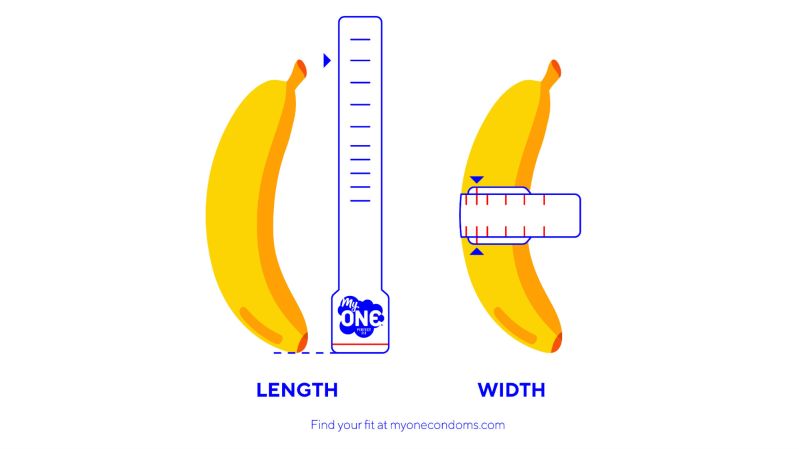 To help users get the right fit, the company is giving early adopters the chance to try out a few different sizes using a printable measuring tool and see which works best for them. It's a free trial minus the cost of shipping ($2).
If MyOne can help increase condom use overall, then we're all for it. At the end of the day, it's better to be safe than sorry, and if it comes with the right fit and comfort, then we're happy to jump on board even faster.
Images courtesy of MyOne Condoms.