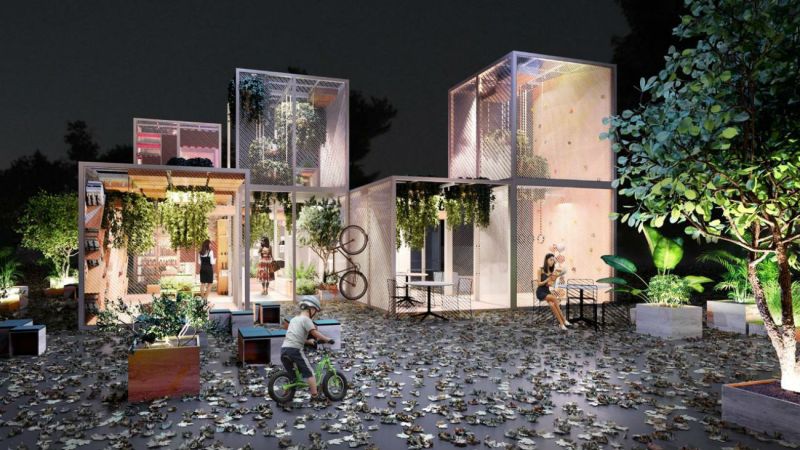 It seems only fitting the company known for perfecting tiny cars would make seriously awesome tiny cabins. MINI prides itself on innovative, compact designs. The goal in launching MINI LIVING was to take that creativity for high-end, small solutions and translate it into new concepts to tackle the problem of decreasing space in urban areas.
Mini Living is currently showcasing their Urban Cabin series in three cities that are all facing issues resulting from overpopulation. London, New York City, and Shanghai are struggling with housing shortages as their populations continue to explode. The Urban Cabins are a study on new solutions to accommodate more people while keeping communities connected, as well as speaking on the individual issues of their respective cities.
Each Mini Living cabin is a reflection of its neighborhood. By working with local architects and designers, the team was able to address the needs of the specific areas where they built each Urban Cabin. Debuting at the London Design Festival last month, the first Urban Cabin is inspired by the architecture and cultural diversity of the historic British city. The US build is a statement on immigration, fitting perfectly with the melting pot that is NYC. The Shanghai installation examines what the future of urban living might look like.
A collaboration with architecture firm Bureau V, the New York Urban Cabin is an effort to rethink small spaces. Taking aim at the needs of young city-dwelling professionals, the NYC Urban Cabin is a combination creative studio, library, lounge, and diner-inspired kitchen in as small a footprint as possible. Materials were carefully chosen as statements on the city's cultural diversity. Iridescent walls, for example, change color depending on where you stand. The hard, rough exterior hides a welcoming interior. It all comes together as a metaphor for the city — seemingly cold but full of life, culture, and warmth. Built to coincide with Archtober (a month long celebration of architecture and design), New York City's Urban Cabin debuted on October 7, is free to visit, and will be open until November 22.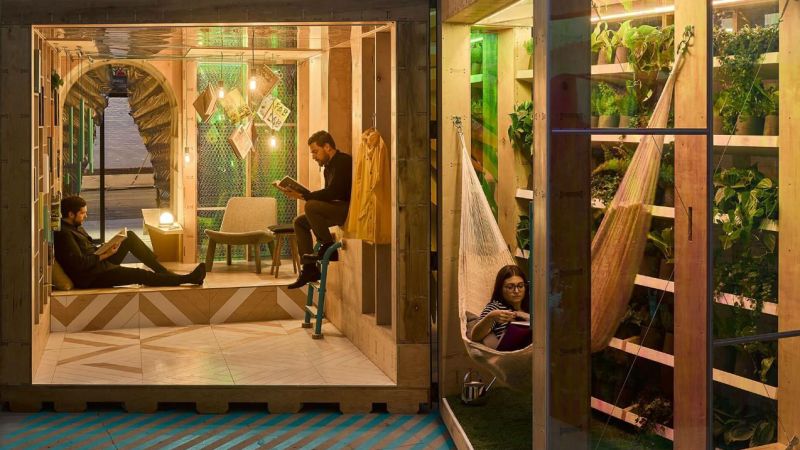 The next city to get the Mini treatment is Shanghai (featured image). Their "Urban Nest" debuted on October 27 and will be open to the public until November 7. This one is unique from the other installations as all five divisions of Mini will be represented in one space for this one.
Editors' Recommendations