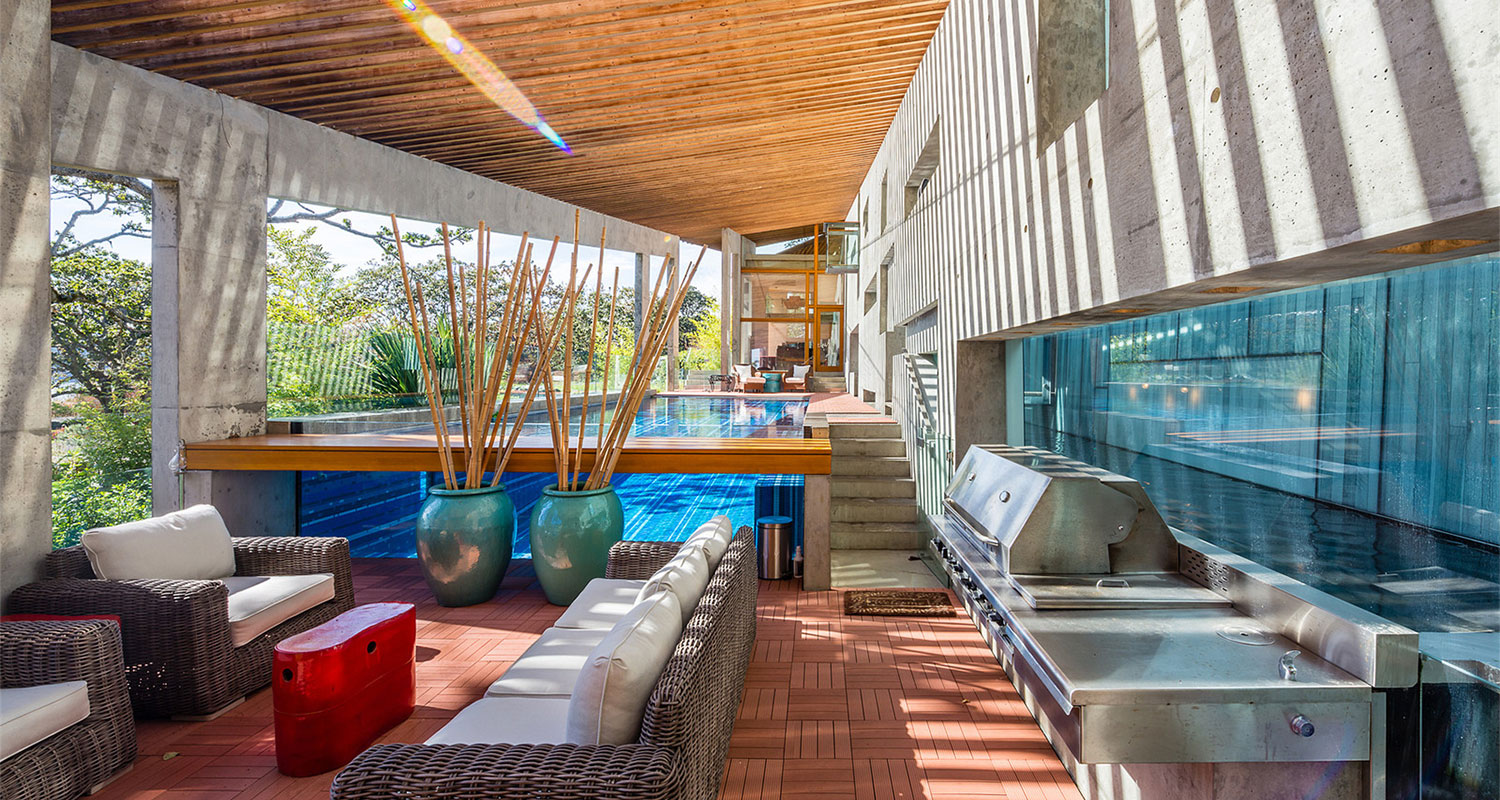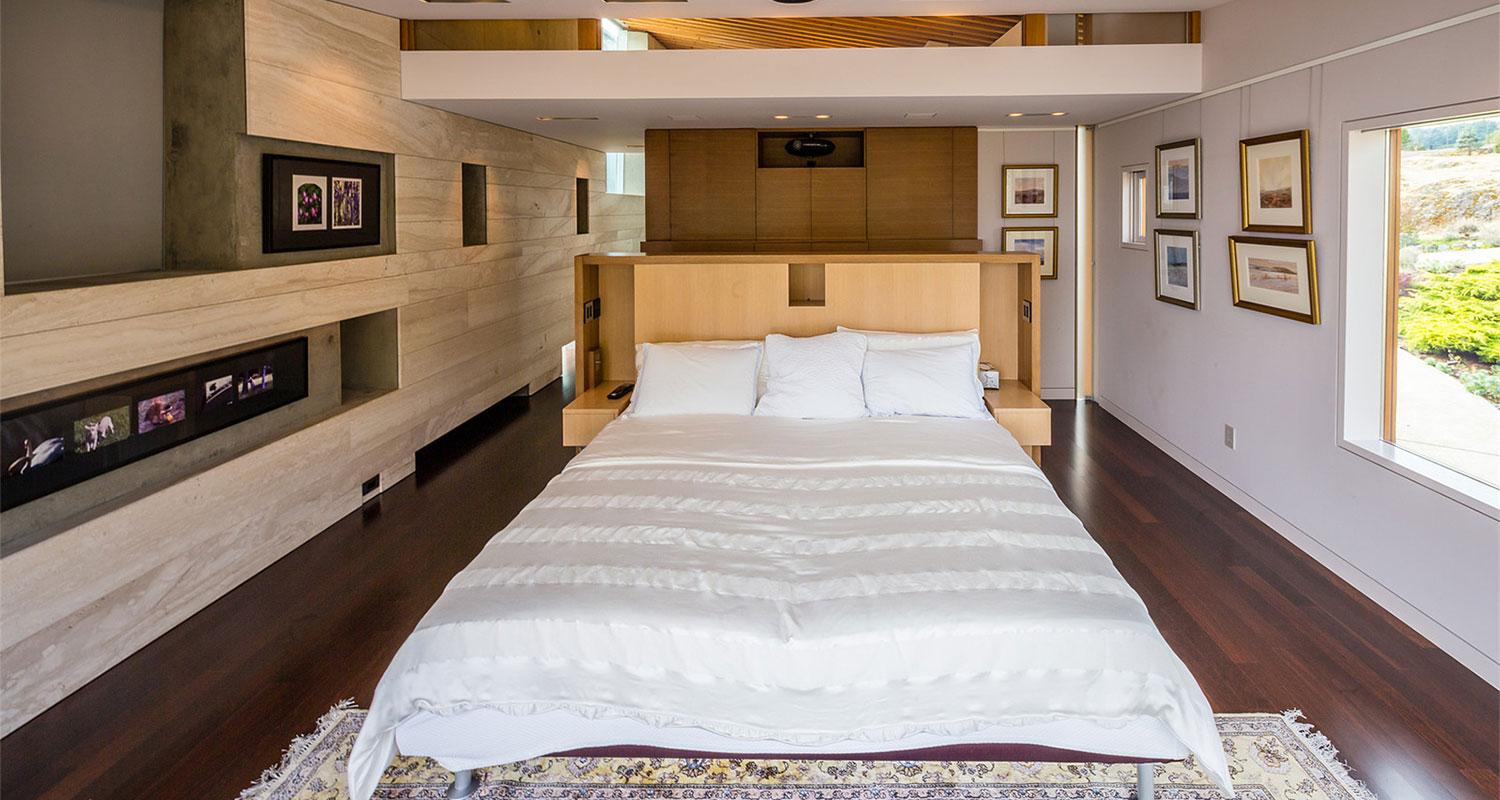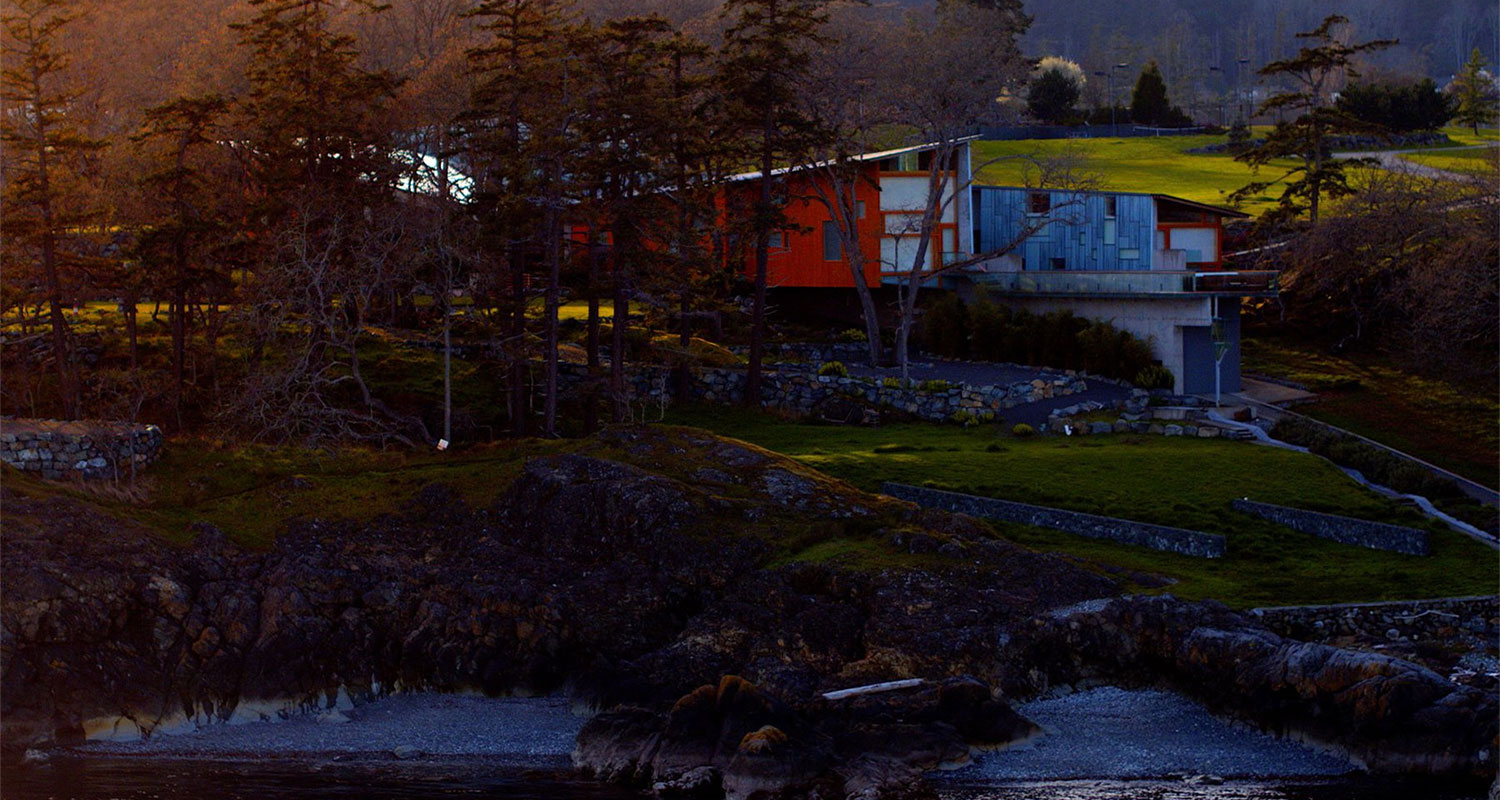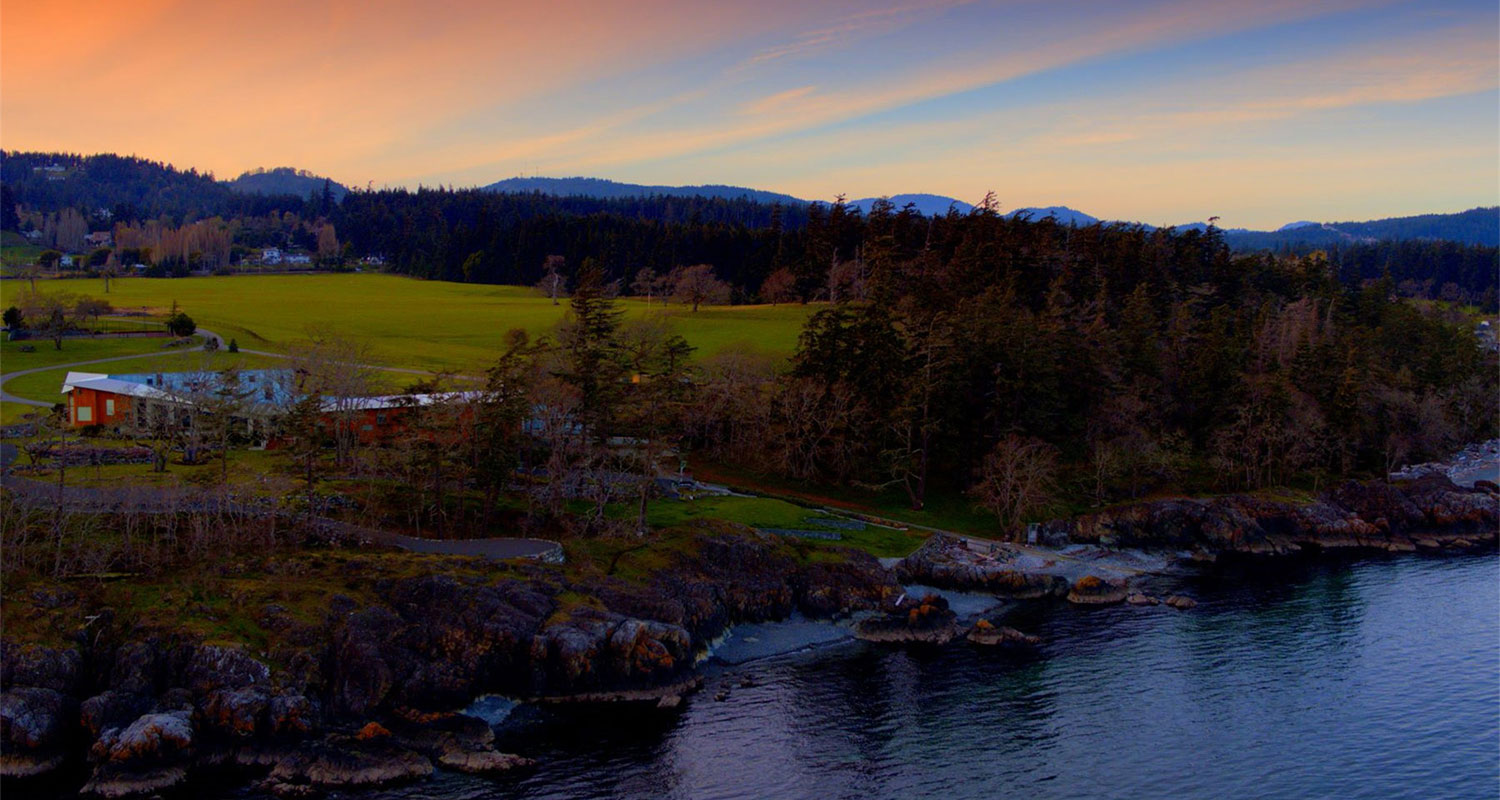 There are some places on this big blue ball we call Earth that are simply and objectively beautiful. Vancouver Island, Canada, nestled cozily between Washington State and mainland British Columbia, is just such a place. Visitors need only experience one Vancouver Island sunrise — morning light reflecting off of the surrounding water creates a chiaroscuro reminiscent of Renaissance paintings — to understand why the area is a source of pride for our majestic Northern neighbors. The unique aesthetic has it all: energetic cityscapes, expansive water views glistening out into the horizon, and powerful mountains jutting along the coast. With a natural beauty that makes even JPEGs enough to make you want to pack up and move North, Vancouver Island is rife with all the benefits of "location, location, location!" that make architects, realtors, and potential home-buyers swoon.
One such architect is Marko Semcic, whose stunning Metchosin House just outside the city of Victoria at Vancouver Island's southern tip fully embraces its unique surroundings. We should warn you, these digs are currently sporting a cool $13 million price tag at Sotheby's International Realty, so unless you're a real estate mogul yourself, this may just be a little window shopping (though the Sotheby's listing does have a pretty incredible virtual reality tour of the space that will let you get a taste of what it might be like to live there).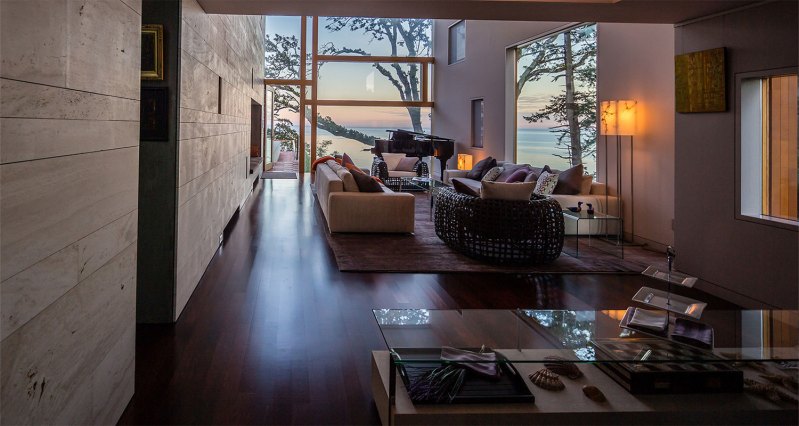 When designing the Metchosin House, Semcic was determined not only to make a clever, award-worthy architectural masterpiece, but also to create a living space that could act as a tangible argument for protecting the incredible natural landscape of British Columbia. Instead of bulldozing the area and creating a design despite the surroundings, Semcic and his team designed the home with a distinct, pointed, and compassionate consideration of the rare Earth upon which they were building: the endangered Garry Oak Savanna ecosystem.
The Metchosin House, a massive and delightfully asymmetrical abode mere steps from the ocean, sits on a concrete frame that was carefully constructed to avoid critical root zones of the surrounding ecosystem and uses diverted sea water to produce its own geothermal heating and cooling system, removing any need to burn fossil fuels or fill the crisp mountain air with greenhouse gasses. The home is, as the architects themselves put it, "an exploration of being with a landscape [emphasis added]" rather than an attempt to conquer or exploit it.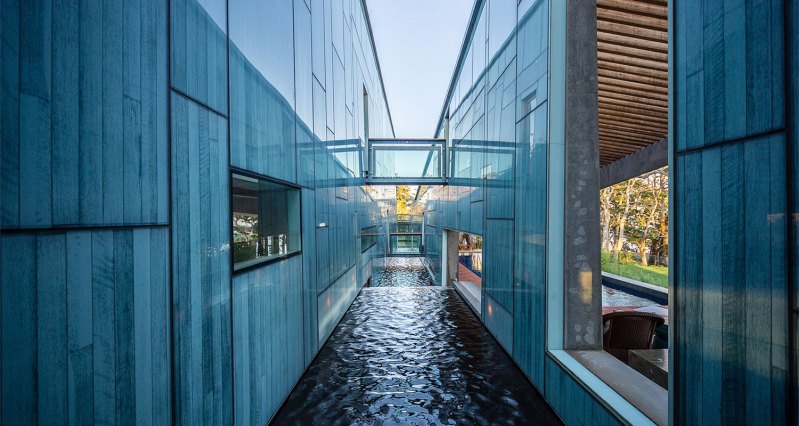 The home is bifurcated by a man-made "canyon river" (the source of the home's eco-friendly heating and cooling system) that flows through its center and gives the entire exterior a bold, artsy profile. As if a beautiful storybook river flowing through your home wasn't magical enough for you, the functional feature resolves into a lovely reflecting pool and fountain that can be seen from several cozy spots inside. Situated on 67 stunning acres of oceanfront property, the home is a 10,700-square-foot masterpiece that pays homage to the unique landscape with every detail. The exterior boasts walls of white oak, cut into varied planks that are at once rustic and urban, while the interior is a bright combination of travertine and natural wood that invites in all the warmth and greenery of the surrounding nature.
Six bedrooms and eight bathrooms, including full guest accommodations and a separate caretaker's cabin, allow enough space and freedom that you could host a full family reunion and hardly ever see your visitors, while extra perks like a tennis court, billiards room, outdoor kitchen, fully automated boat house, library, and home theater mean you can become a total Emily Bronte-style recluse and still never get bored. Not quite satisfied with the constraints of having to hop in the ocean any time you want to go for a dip? Not to worry, because the home also has a completely covered outdoor swimming pool and hot tub, both of which offer some of the most breathtaking views on the whole property. The entire structure is overflowing with gorgeous detail after gorgeous detail that proves there is no mutual exclusion between a sustainable home and a luxury one, and a thoughtfulness of design that rightfully earned the Metchosin House a 2006 Canadian National Architects Award and a 2008 B.C. Lieutenant Governor's Award for Architectural and Environmental Design.
Editors' Recommendations