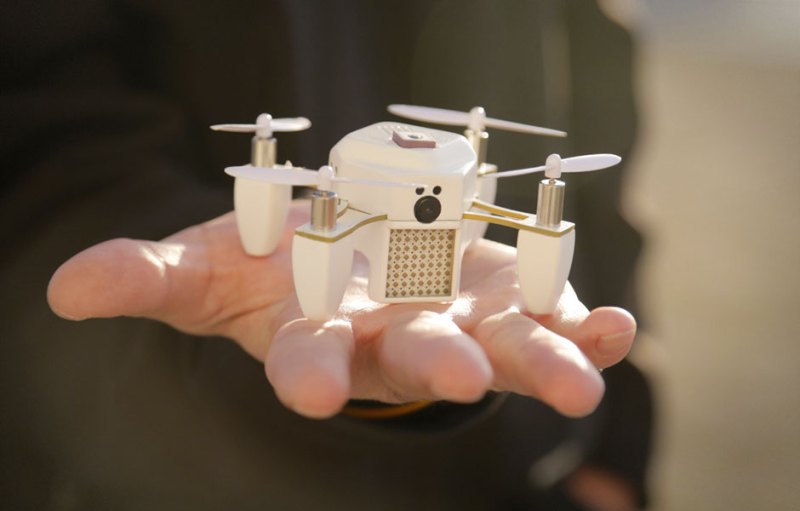 With the proliferation of drones in recent years, chances are that you've seen one hovering over you. We know that those of you who love your gadgets are probably in the market for one. Look no further — choose ZANO. The Kickstarter-funded company raised a whopping $3.6 million in funding — which was way over their original goal of $192,993.
"ZANO is an ultra-portable, personal aerial photography and HD video capture platform, small enough to fit in the palm of your hand and intelligent enough to fly all by itself!" says the company. "ZANO connects directly to your smart device (iOS or Android) via onboard WiFi and enables you to instantly begin capturing and sharing moments like never before."
The thing that makes ZANO so appealing is that you don't have to follow complicated instructions to make it work. "Right out of the box you can begin capturing and sharing stunning aerial photographs and videos, with absolutely no complex flight training required," said Ivan Reedman, head of research and development.
Plus, it's easy to operate. If ZANO is running low on batteries, is losing its signal or has gone too far, it knows to return to your smart device. It's also extremely lightweight and durable. All that for an extremely affordable $263!
So forget all those other drones out there. Pre-order a ZANO now, and you'll have one by the summer, just in time to capture all those outdoor moments by the sand and water. Fly it over your friend as he surfs over waves, or over your family boat trip. Your photographs will be taken to new heights.
For more information, visit flyzano.com.
Editors' Recommendations