These days, most people know actor, comedian, and writer Joe Lo Truglio from his years as a cast member of the beloved police procedural comedy Brooklyn 99. Many also know his roles in films such as Super Bad or Pineapple Express or 2001's classic comedy movie Wet Hot American Summer, made with the ensemble Lo Truglio helped form during the early 1990s known as The State.
However you know Lo Truglio, know that this year he wants all of us to take a well-deserved break. As we slog through year two of the pandemic, we've earned it. And what better time to take some personal time than on a day that's already all about enjoying yourself: St. Patrick's Day.
Related Guides
This year, 2021, St. Patrick's Day, which is (always) March 17th, falls right in the middle of the week on a Wednesday. So to take that me-time (or better yet we-time — we'll get to that in a bit), you'll need to make it official and join the movement started by Irish whiskey maker Jameson.
"Jameson is doing just a terrific thing," Lo Truglio tells The Manual, "which is this concept of SPTO, or Saint Patrick's Time Off."
How Should You Enjoy Your Saint Patrick's Day This Year?
"So much of that day for me is about the stories and the laughter that you have with friends," says Lo Truglio. That's easier said than done, during these strange times when we can't necessarily be with our loved ones in person.
"If you have a safe pod of people," says Lo Truglio, "certainly something you can do is gather with those friends, masked and at a distance, but really this year most of us will be gathering on Zoom, on video, so I think a great thing to do is to pick a time and meet up and really enjoy and be grateful for the people we have in our lives." And of course to meet up and be grateful with drinks in hand for that remote cheers. Adding some green décor to your space to spruce up your Zoom background helps too, according to Lo Truglio.
Looking for the perfect cocktail to toast St. Patrick's Day? Lo Truglio has a super-easy recipe for us.
Whiskey and Juice for St. Patrick's Day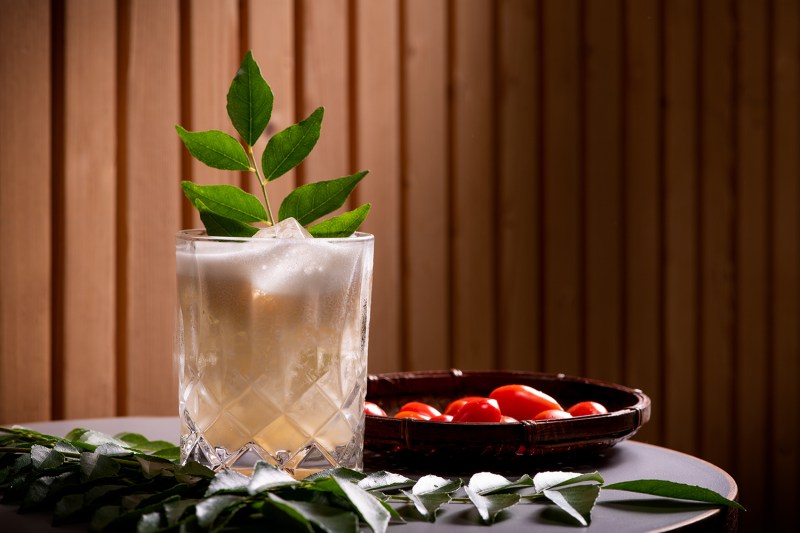 Lo Truglio has a few cocktails he loves, like mixing two parts apple juice with one part whiskey for a drink "with a nice sweetness to it" and a great choice for less seasoned whiskey drinkers.
Ingredients
2 oz. Irish Whiskey
4 oz. apple juice or cider
1 apple slice for garnish
Method:
In an Old Fashioned glass, add ice, then whiskey and juice
Stir will to mix
Garnish with apple slice submerged in liquid