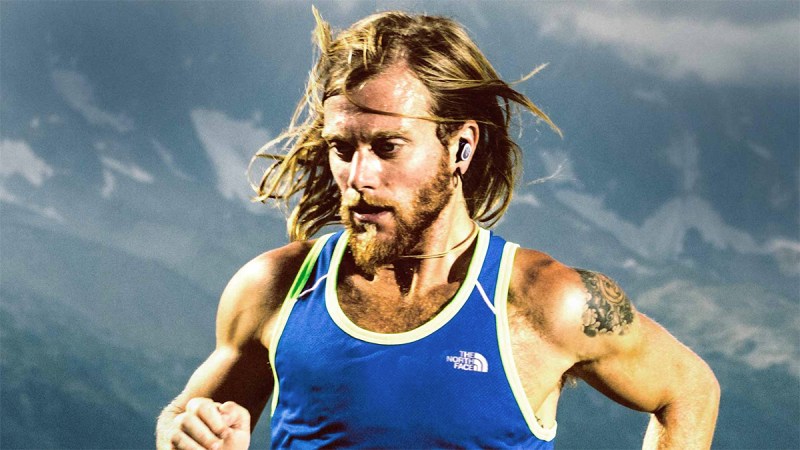 Nothing is more annoying than earbuds constantly popping out during a workout or cords bouncing around and distorting your music. To solve these dilemmas, sport headphone manufacturer Jaybird is launching its first pair of fully wireless earbuds. Called the Jaybird Run, these headphones were designed specifically for runners. The company aims to provide a comfortable and hyper-portable solution for those going the distance on foot.
Physically, the Jaybird Run look much like the best fully wireless earbuds on the market. The large, black, in-ear headphones feature removable sport fins for a secure fit that won't shift each time a runner's feet hit the ground. The outside of the Jaybird Run are relatively subtle, with silver accents and a simple Jaybird logo in the center. The devices have been fully sweat-proofed for even the hardest of workouts.
"Jaybird Run is inspired by our athletes, and tested and built with the runner in mind who listens to music or podcasts and wants to feel as free as possible," says Jaybird athlete and partnership manager Jeff Taylor. "Being runners ourselves, we understand how bulky headphones can get in the way. The Jaybird Run compact form factor fits securely and delivers music without a single wire. We've perfected the Jaybird Run experience, so you'll forget you're wearing them, and we're excited to share them with runners everywhere."
Under the hood, the headphones offer four hours of battery life. A portable charging case provides two full recharges on the go, for a total of 12 hours of usability per charge. In addition, a quick charge feature means that just five minutes in the case will provide an hour of play time, so those with dead earbuds who want to go on a quick run can quickly charge them up while they stretch and get ready to go.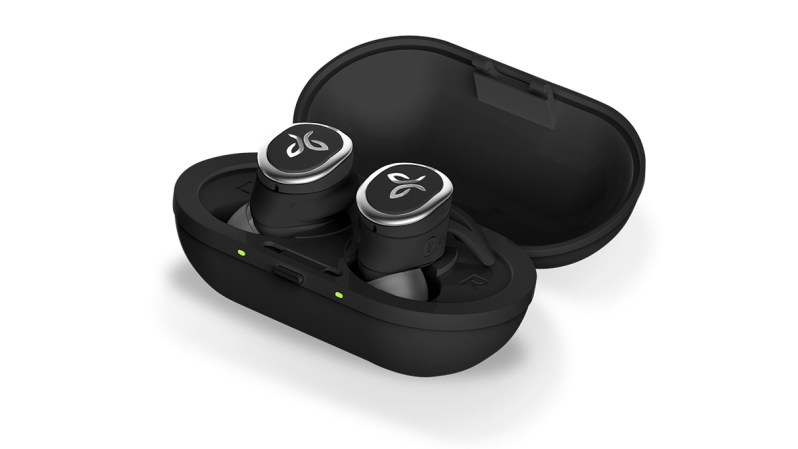 For runners who brave high-traffic environments, the company has included a special one-ear mode, which allows you to listen to your favorite tracks in mono while maintaining the ability to hear what's going on in the world around you. A one-touch control button lets users take calls, play and pause music, and skip tracks, as well as activate Siri or Google Assistant.
One thing we're particularly excited about is the company's Find My Buds feature, which helps listeners locate lost buds from inside the Jaybird App — a helpful tool for those new to the world of fully wireless earbuds, and something not seen in even some of the highest-end models.
The Jaybird Run will be available in October for $180, but can be pre-ordered on the company's website now. While you wait for the release date, there are plenty of other excellent headphones — both wired and wireless — worth checking out.
A version of this article also ran on our "brother site," Digital Trends.