It is boating season and here in the States boats usually range from a Boston Whaler to a lounge-about house boat. But in Europe the Aeroboat is launching at The Hurlingham Club in London and may just put every boat in the States to shame.
With a limited production run of 10 worldwide the Aeroboat is Claydon Reeves' answer to anyone looking for speed combined with contemporary elegance. The exterior was inspired by the Spitfire, the aircraft that originally housed the Merlin V12 that powers the boat. Oh yeah, the Rolls Royce engine was taken from a World-War II Spitfire.
The supercharged Rolls-Royce Merlin V12 is really the heart of this uber toy. The engine was designed over 80 years ago and has been installed in many iconic aircraft with its power varying from 1100hp to 2500hp depending on application.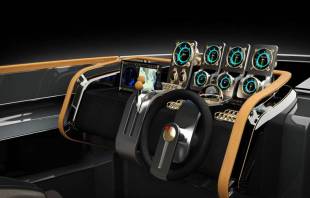 The engine will have acknowledged provenance and will have once been installed in a Spitfire aircraft operated by the Royal Air Force. Boom. Tweet that to your crew.
The cockpit can be configured to your wishes and can accommodate four to seven passengers. The forward seats are designed with a unique shock-mounted design inspired by the Spitfire's landing gear. That will save your ass from being sore while ripping over waves and your drink from being spilled all at the same time. Dominant features of the helm station include the aircraft-inspired throttle and switchgear. Below deck the forward cabin includes a double berth and a small bathroom so all those passengers can be dropped off and you can have a helluva snuggle down there with your partner.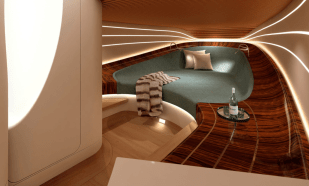 And if you are a mega baller, this stylish day boat can be carried easily on a super yacht.
The Aeroboat will be launched at 'Salute to Style' at The Hurlingham Club, London, 16-19 July, 2014