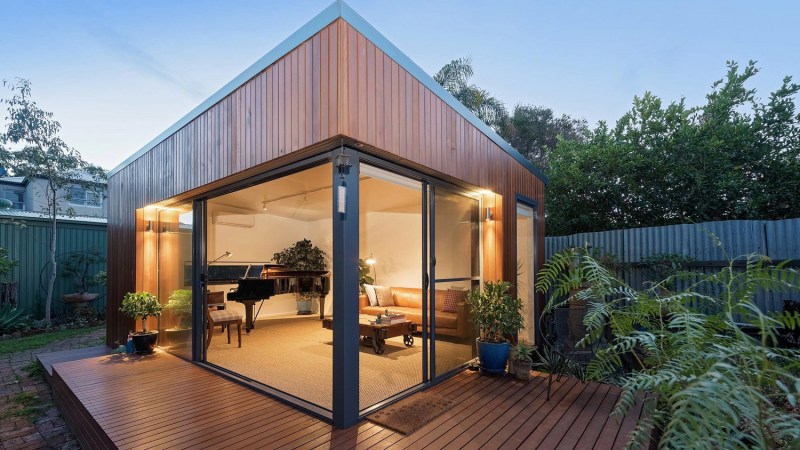 Let's say you've recently bought a house. Congratulations! Hopefully, you've found the place of your dreams and it comes with a backyard. You may not have quite figured out what to do with it yet; basic grass seems too plain, but you don't want a massive water feature either.
If you're looking to add a room or extend the space of your home, consider this novel Australian option: Inoutside.
The company prefabricates miniature structures with high design and maximum functionality that fall somewhere between workshop and tiny house. Some of the layouts are even ideal for small rentals or AirBnBs.
Inoutside has three distinctive designs to choose from, with a fourth option to customize your own. The first is the Cooba, which has a wide front glass door for plenty of natural light and could work well as an artist studio.
The second is the Kamaroo, which could become your new man cave, or even a small gym. Front-facing slider doors open up your space to the world with plenty of air circulation. This could also be home to an indoor bar that makes the most of a combined patio area.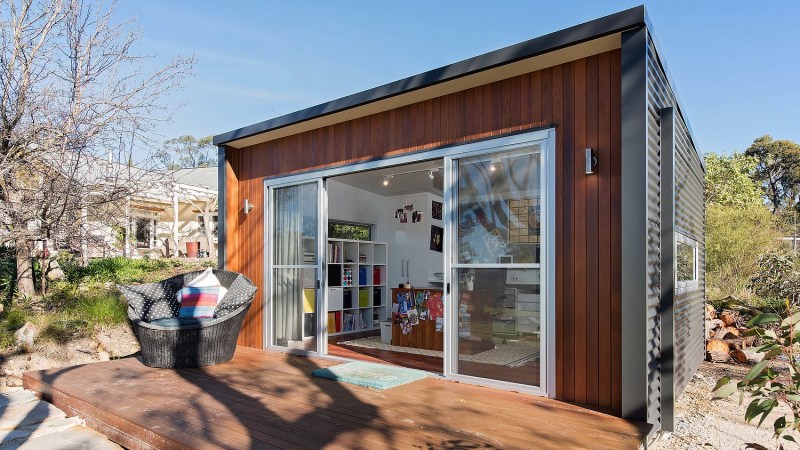 Lastly, the Mallee: the biggest of the designs, which could suit the musician or librarian. It features a recessed wall nook for a bookcase or gear setup, giving you the best-looking workshop on the block. Although it's offered in floor plans as small as 3 feet by 3 feet, the Mallee really benefits from having a bigger open space to unwind and sink into whatever hobbies you have. The largest options is 7 feet by 5 feet.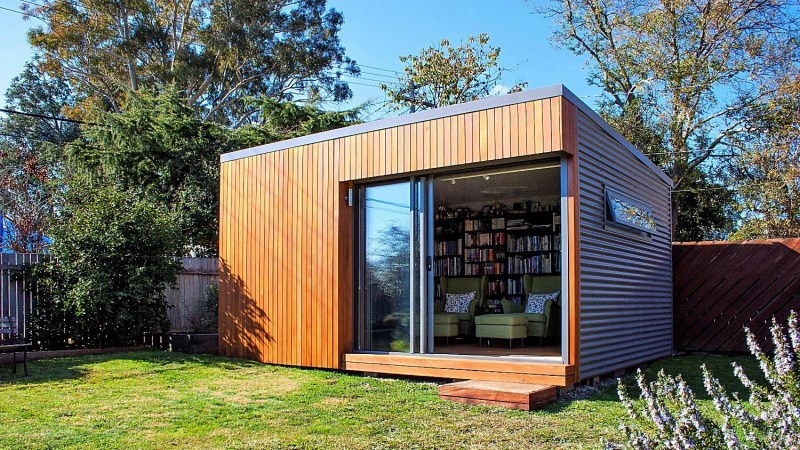 Inoutside prefabs start at around $11,500 (before taxes and transportation fees), but are a slick, handsome addition if you're looking for something unique. We suggest adding some extra budget for customizing, because once you get into building your own private haven, the sky's the limit.
prefabs
Editors' Recommendations