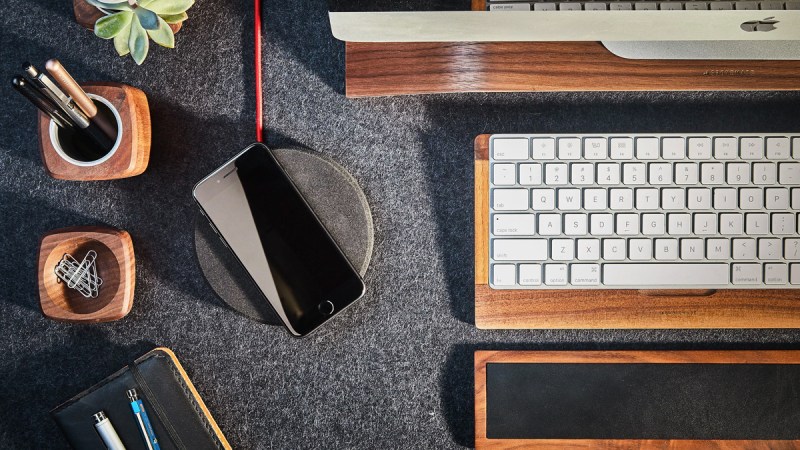 It's been said that true progress is the ability to simplify. And we believe it. That's why our de-cluttered sensibilities swooned over Grovemade's latest release: a gorgeous Wireless Charging Pad that is the best wireless charger we've seen in years.
"When designing something to be simple and clean, it's about the material choices you make," says Sean Kelly, Lead Product Designer at Grovemade. "With the Wireless Charging Pad, the materials speak to their function and you can remove unnecessary adornments."
True that.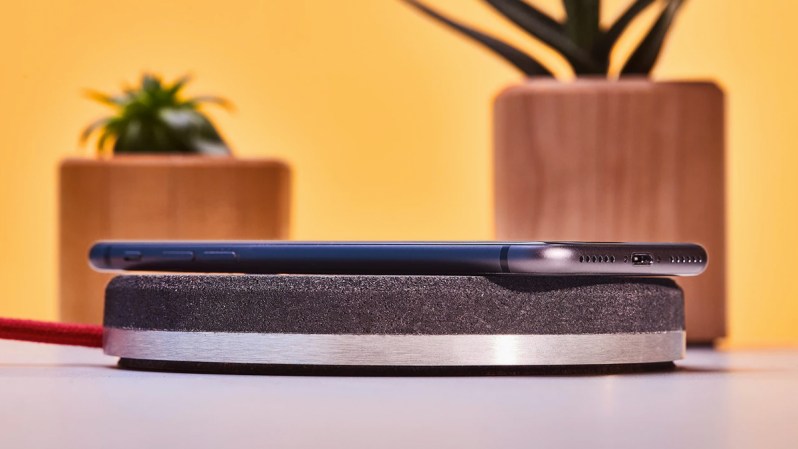 The Wireless Charging Pad features a solid stainless steel base and soft natural cork top available in light and dark finishes, hand-sanded to sit flush in the final design. It holds a 5watt power rating and the candy red power cord wraps cleanly under the doc when not in use. i.e. no excessive cord clutter. (There's nothing so aesthetically frustrating as a clean tablespace littered with white wires.)
We'd now go as far to call Apple, Samsung, and Qi's wireless charging pads as unsightly (ok, ugly is the real word) in comparison to Grovemade's charging design.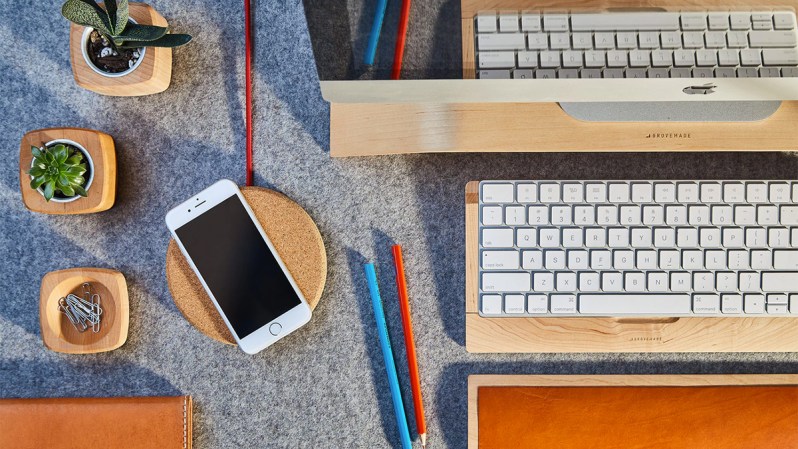 That's because instead of a plastic-looking, awkward puck, the Wireless Charging Pad is elegant in its use of premium natural materials. The ¼-inch stainless steel base provides the weight the Pad needs to stay in place during use throughout the day, and visually contrasts the soft natural cork top. Cork also creates an ideal resting surface for phones while efficiently conducting a charge, while emitting a visual warmth to your deskspace.
But really, we're not surprised its Grovemade who innovated such a simplistic yet visually ace wireless charging pad. After all, this Portland-based workshop of designers and craftspeople are behind this Japanese-inspire Minimalist Knife and neat Desk Shelf System. All releases, including the Wireless Charing Pad, share the ethos of clean, handcrafted goods made from natural materials.
Dilly Dilly to that.