Shopping for a guy can be a special form of hell. You probably have a general idea of what he likes, but are close enough that you don't want to give him something he doesn't want, and somehow those two things often work together to paralyze you with indecision.
Well fear no more, because Gentleman's Trove now offers a line of upscale gift sets for men, full of great products that are perfect for dudes with refined tastes. Each gift set is themed, which means you don't have to stress out about finding a single gift because you'll give them a curated selection of some of the best gifts for men out there.
The Whiskey Enthusiast features The Oak Bottle by Oak Bottle, a product designed to let you age your favorite whiskey to perfection in a few days, not years. The set also comes with designer crystal tumblers by Riedel Nachtman, leather coasters, a book on aged cocktails, and ice sphere molds.
For the tech-obsessed, check out The Techie gift set, which features a slick charging dock by Nation Union for your Apple Watch and another for your iPhone or iPad. It also comes with a leather roll-up pack from This Is Ground that will keep all your chargers, ear buds, and cords organized and secure.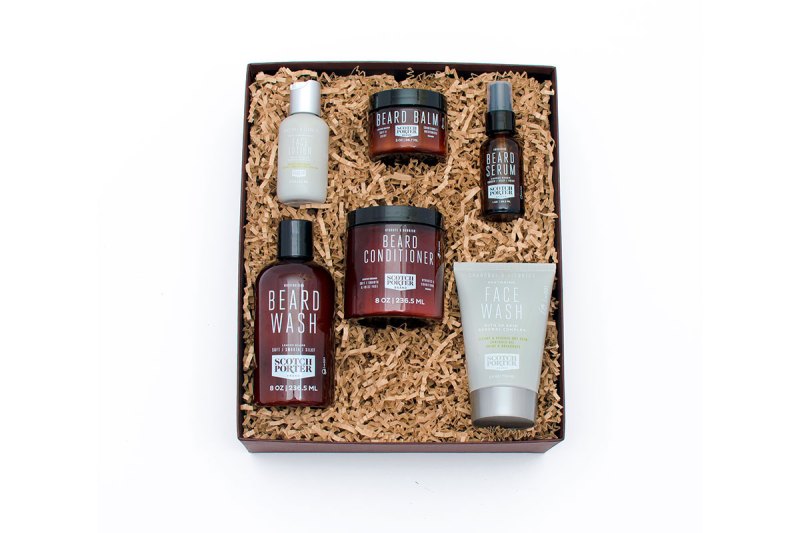 What should you get for your favorite Grizzly Adams lookalike? Check out The Bearded Gent: Scotch Porter which comes complete with Beard Balm, Moisturizing Beard Wash, Beard Conditioner, and Beard Serum. Each of these products are made with high quality ingredients and without the use of parabens and sulfates, and, of course, are not tested on animals.
Don't worry about scrambling to find a gift for your groomsmen either, because Gentleman's Trove has you covered on that front, too. The Speakeasy Host set (featured) comes with a complete bar kit, including the Mason Shaker Barware Set by W&P Design, orange and aromatic bitters by The Hella Company, and even a pre-tied bow tie.
Gentleman's Trove can also engrave the sets to give an extra level of personalization to the gift. Thanks to Gentleman's Trove, there's no need to get bogged down in guesswork the next time you need to buy guy gifts-whether it be for your dad, brother, or hell, even yourself.
Editors' Recommendations