File this under brilliant. Two friends get together and realize they enjoy drinking, as does everyone they know. The amount of money they spend on bar tabs can be outrageous (not because they get wasted but they appreciate a good cocktail and top shelf). The boys also want to do good for others and are mulling through ideas when it hits them. Host whisky parties and donate a portion of the bill to a charity of their choice. Boom. Brilliance. We present Whisky Wisemen.
We spoke to co-founder Kevin Shaw to learn more about boozing for benevolence.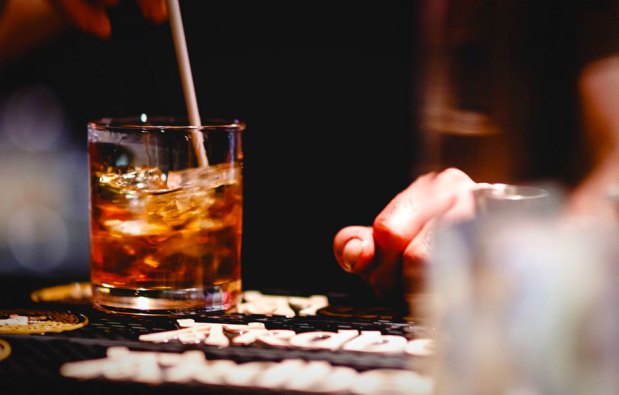 Is this your full time gig?
It is something we do off the side of our desk. I work in mergers and acquisitions. Joshua Jordan and I put this concept together two years ago.
How does it work?
Since January 2013, we've hosted monthly #socialwhisky events on the third Thursday of every month at Shebeen Whisk(e)y House in Gastown, Vancouver. The first glass is on the house, and after that, 10% of each patron's bill goes towards a designated charity – so far we've been focused on supporting Project True, a Vancouver-based not-for-profit organization raising funds and awareness for disordered eating recovery.
We also have created our unique and delicious signature cocktail, The Wiseman, where $1 from the sale of each drink also goes to assist our charity partner. This effort is driven by supporting bars around Vancouver. Our mission is to develop and expand this model to other cities around the world and create a global community of change-makers who want to #dogood and #bebetter.
Related Post: Ardbeg Whisky is Out of This World
Do you always work with the same charity?
We will be rotating charities annually. We are in the process of changing charities at the moment. The whole idea is to support your community. In March we have chapters in Calgary, Toronto and New York launching and are very excited about that.
Can anyone host a Social Whisky?
Yes! We would ask that you create a local committee since when you throw a monthly event a lot of work goes into it. You would approach a bar and ask if you can host there and ask if they will give you the proceeds directly to donate to the charity that your committee chooses.
My thinking was to leverage what people are already doing. So a percentage of your bill that you are already spending being donated to charity is just icing on the cake for a good night out.
What is next for you guys?
On the site there is the Chivalry Challenge. It is brand new, and is a tangible way for people to pay it forward. If you do something good for something you can pass a coin along the way. It's a way to bring some cognizance to us doing more kind things for others.
Anyone interested in starting their own chapter, feel free to contact them here.
Editors' Recommendations