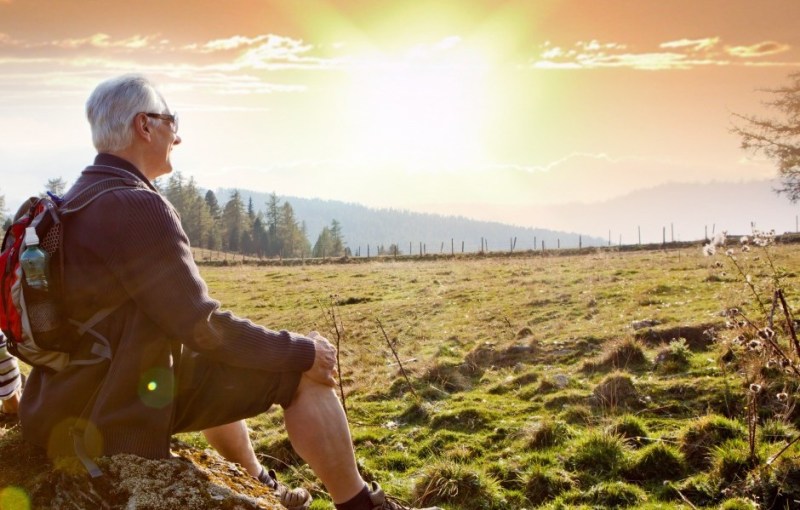 June 21st is Father's Day — a day when the world celebrates cheesy jokes, quaint fashion choices, and other fatherly qualities. It's also an excuse to present Dad with yet another tie, or perhaps a mug that reads "world's greatest dad."
But does your dad really need another paisley tie? And of the billions of dads on the planet, are you 100% sure yours is the greatest? Be honest. If you're looking to change things up this year, consider getting Dad a gift that shows you're not just thinking of him, but the planet, too. Here are a few great eco-friendly Father's Day gifts for your consideration.
If your dad's the outdoorsy type, he's always looking for cool new gear to add to his collection. The Sun King PRO is a sophisticated solar-powered LED light that can be used as a lamp or a flashlight. The folks at Greenlight Planet claim that the light can provide 45 hours' worth of illumination on a full charge. It can also charge your dad's devices via a USB port. We recommend checking out their website, where you'll find an amusing video of Sasquatch demonstrating the Sun King PRO's many features.
Summer is a tough time for skin. Dads should take extra care to protect their skin and reduce their risk of skin cancer. The All Good line of sunscreen includes the natural, coconut-scented SPF 30 Sunstick for the face and the natural SPF 33 Zinc Sunscreen for everywhere else. These sunscreens come from Elemental Herbs, an eco-friendly company that holds memberships to 1% for the Planet and the Green America Business Network. You can find these natural and environmentally responsible sunscreens online or at a store near you.
Beer is a wonderful beverage that deserves an equally wonderful vessel. The Hydro Flask growler is made with 18/8 food-grade stainless steel, and has a double wall to maximize insulation while preventing condensation. This handsome growler can keep cold beverages cold for 24 hours, and hot beverages hot for 12 hours. The Hydro Flask isn't just an excellent gift for your dad, but for the planet, too — thanks to the company's charitable arm, 5% Back, you can allocate a portion of the flask's cost to the charity of your choice. There are many other flask styles and sizes to choose from, all the way down to 12 oz bottles.
If your dad prefers edible gifts, consider getting him some delicious jerky. Unlike other jerky companies, The New Primal makes jerky from free-range, grass-fed cattle and happy turkeys. Their products are free of hormones, antibiotics, and GMOs, creating an all-natural snack that's healthy for your dad. The whole company is dedicated to sustainable and humane agriculture, and we love that.

If your dad is of the vegetarian persuasion, the Pistachio Chewy Bites may be more his speed. With this tasty snack, your dad can skip the shells and instead enjoy this classic green nut in the form of a tasty and nutritious bar. The pistachios are adhered together by cranberries, in case you were wondering. These bars are low in sodium, 100% vegan, gluten free, and all-around healthy. You should be able to find these tasty treats in a store near you.
If there's one things that dads love, it's a good lumbar pack (which sounds way cooler than fanny pack). As far as lumbar packs go, the Mountainsmith Tour TLS (Technical Lumbar System) is the top of the line. Much of this beast is made from recycled materials. It comes with a boatload of features, including two pouches for water bottles, sweat-wicking back material, and a comfy shoulder strap that offers a carrying alternative. The whole appeal of the product, of course, is the ergonomic design, making it perfect for outdoorsy dads with back troubles.
Beer-loving dads can never have too many ways to facilitate their beer drinking. Instead of getting one of those bulky styrofoam coolers (which are pretty bad for the environment, by the way), you might get Dad a Cooler Tube from Mountainsmith. This tubular cooler can accommodate up to six regular-sized cans and keep them cold during any adventure. The best part is that Pop can just sling this cooler over his back, making it well suited to adventuring.
Editors' Recommendations