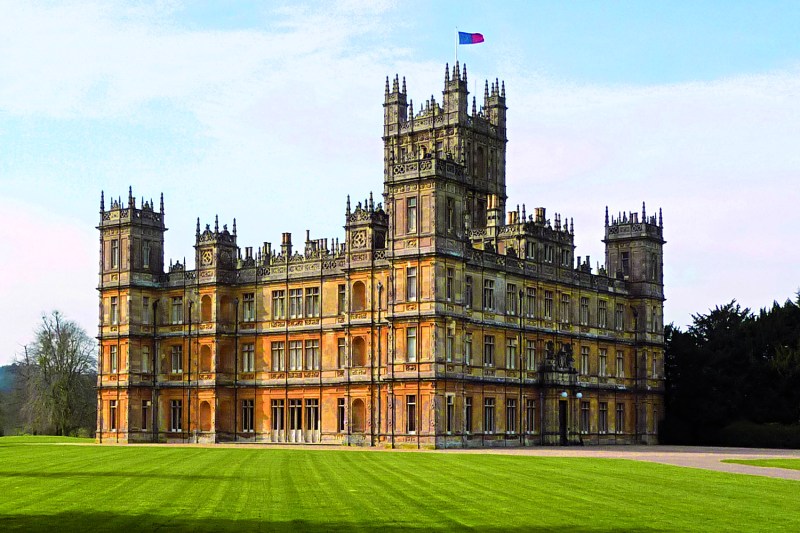 OK, the cigars are from Highclere Castle, setting of the fictional show (and movie) Downton Abbey. But you'll forgive the bait and switch at first puff, for these cigars from Highclere Castle are simply superb. They're not only fit for royalty, but they are also, in fact, produced by and in part for royalty. I say "in part" because you can get your hands on them, too.
The royalty in question would be George Herbert, the 8th Earl of Carnarvon, who is the current resident of the stunning Highclere Castle and who holds a title with some three centuries of history behind it. Nick Melhillo, the renowned master cigar blender retained by Lord Carnarvon to produce The Highclere Castle Cigar, looked to that bygone era as he sourced the tobacco used in these fine smokes.
The Highclere Castle Edwardian Cigar (the firm also makes a Victorian blend, but I've yet to have the pleasure) takes inspiration from turn-of-the-19th-century tobacco blending. Melhillo selected Criollo and Corojo tobaccos grown in volcanic soil for the filler, a Mata Fina tobacco from Brazil as the binder, and a Connecticut Shade wrapper. Both Criollo and Corojo tobaccos are Cuban in origin, though these cigars are hand-rolled in Nicaragua. They are rich and robust without being overly assertive. Mata Fina is a sweet, aromatic tobacco while Connecticut Shade is subtle and mild.
So what does that all mean when blended together? Superlative smoothness, subtlety, and complexity. You know from first draw that these are fine cigars, and that's confirmed the next morning when your mouth is left almost unfazed by that dreaded cigar breath. In the puff of a Highclere Castle Cigar you will detect hints of leather, wood smoke, a light pepper, and a sweetness that's almost like citrus.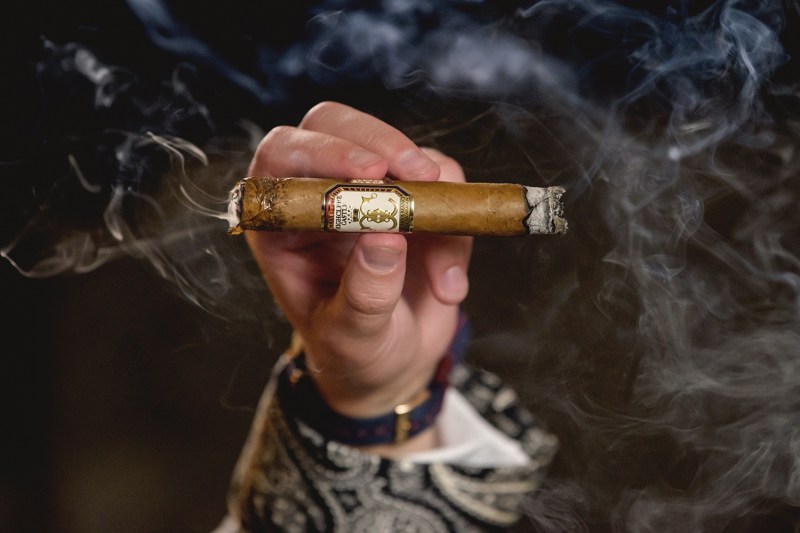 The cigar makers describe their stogies as having an "elegantly clean" finish and I can attest to that. Each draw is a pleasure with almost no cumulative effect on your mouth. More often than not, by the time I'm about 60% done with a cigar, I'm ready to put it out. With these, I slide the ring off and puff until there's almost nothing left to hold onto. And on that rarest of special occasion, like a night with old friends, I light up a second.
The cigars come in Churchill, Toro, Corona, Robusto, and Petit Corona sizes and 20 to a box. And while that box will run you well over $200 (closer to $300 for the Churchill) they are truly worth it. Also, you can always buy in smaller quantities.
If this is your first time lighting up, here's how to smoke a cigar like you know what you're doing.
Editors' Recommendations