First off, let's be clear here: These aren't just great toys for boys, they're great toys for kids. But "cools toys for boys and girls" doesn't have the same rhyme quality to it, and this is The Manual, dammit, so let's just go with it. Also, at the time of this writing, I only have one kid who happens to be a boy. If you're reading this after March 2018, though, I'll have a daughter too (hey, thanks!), so I may amend the title down the line.
Let me assure you that the toys we're discussing today were carefully selected after a rigorous testing process involving a four-year-old boy playing with them for hours on end, day after day, for weeks and even months, which is like years in an adult's frame of reference. These are not random things I spotted online during a half-assed, 10-minute search — each of these toys are genuine  favorites in our house, and they will surely rise to the top of the proverbial toy basket in yours.
Magna-Tiles
Our son got his first set of Magna-Tiles when he was just shy of two. Then, he could barely separate a pair of squares that became stuck together, and it was not until a few months after his second birthday that he was building rudimentary cubes and prisms. Flash forward two years, and he can now spend an hour constructing elaborate parking garages (they're always parking garages … I don't really know where that started) that he will then fill with matchbox cars and little figurines.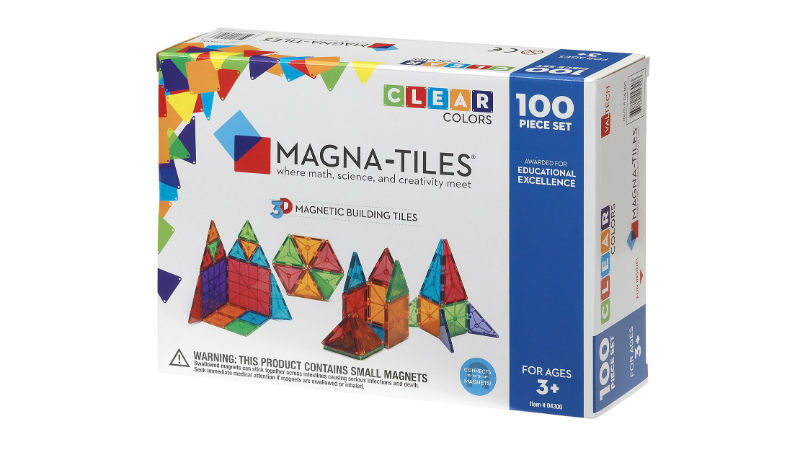 Magna-Tiles are so much fun because they could not be simpler: they're just squares, triangles, and (with expansion packs) various other two-dimensional shapes that, thanks to the powerful magnets embedded in their perimeters, can be used to make all manner of three-dimensional shapes. And I will readily admit that even at age 35 these things are lots of fun to play with, so don't let their rather steep price tag throw you — you'll get your money's worth. I mean … your kid will get your money's worth. They help develop fine motor skills, spatial reasoning, and might tease out some of the skills nascent in a budding structural engineer. The 100-piece set sells for $120 on Amazon and is worth every penny.
$120 on Amazon
Little Passports
I have to admit I was a bit skeptical about Little Passports at first. There seemed to be a lot of material a child would need to absorb before the fun could actually start, what with new characters (who serve as global guides) to get to know, maps to study, activity books to be read and digested, and so forth. Frankly, the whole process looked more like school work than play time to me. But apparently the people behind this thoroughly researched and carefully curated program knew what they were doing.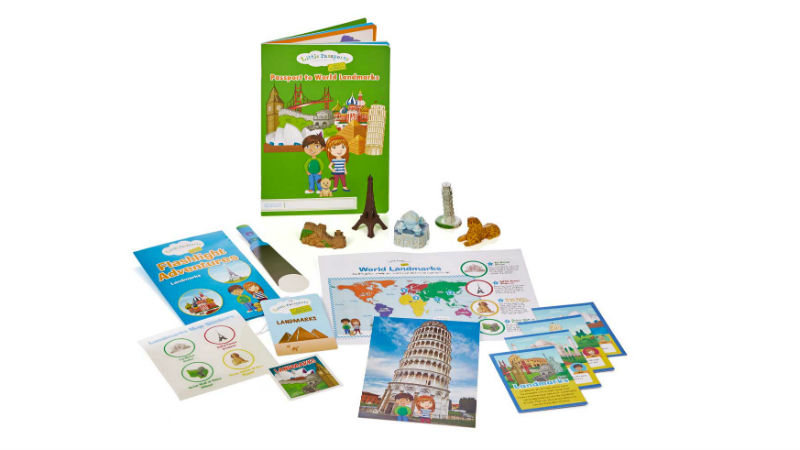 Here's how it works: Each month, your child receives a package filled with an activity booklet, photos, stickers, mini books, souvenirs, and other items all tied to a theme. These include world landmarks, oceans, and more, and many of the kits relate to and expand upon earlier packages. The first month's Traveler Kit, for example, has a large map that clearly depicts the continents and oceans and teaches kids (and parents) all about how Little Passports works. The second package takes a deep dive (heh) into the world's oceans.
And whoa, OK, side bar — I am not making this up. Just now, at the time of writing this very article, my son knocked on the office door and came in to say, "There's this really cool Little Passports ocean experiment me and mommy just did, do you want to come and see it?" Which, of course, I did. Turns out they were learning about salinity in oceans and the resulting buoyancy of the water. Through the lens of Little Passports, science, social studies, and geography are made so exciting to young children that they have to interrupt their dad's work just to tell them. Which is fine by me. Early Explorers package (ages three to five years old) start at $17 per month and are discounted when you sign up for a full year. You can compare all of the subscription options here.
BRIO Trains
Look, if you don't have some train toys, you're doing it wrong. Our son and just about every other kid I know has been playing with BRIO trains (or with Melissa & Doug trains, or one of the other few varieties wooden track toys, almost all of which are compatible) from the early toddler years well into their elementary years. BRIO trains are great for two reasons, though the second one comes with a caveat.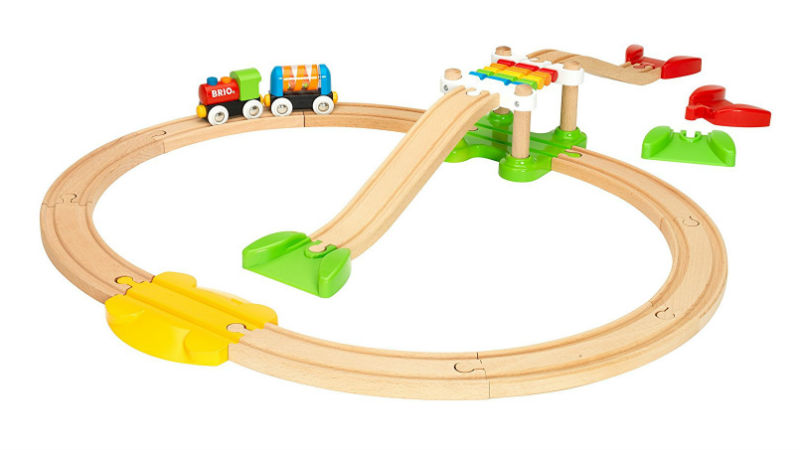 First, the basic sets are so easy to use that even very young kids will enjoy them. Second, there are so many different expansion kits out there that BRIO trains play can become ever more complex and involved, keeping kids engaged even as they grow older. The issue is that you are going to spend a lot of money on these things over the years/ We suggest starting with the $40 See it.
See it
Makeblock Neuron Inventor Kit
This one was a stretch for us, as Makeblock Neuron Inventor Kits are recommended for kids starting at age six (ours is four, to refresh your memory), and even though Ben has always had an interest in, and an aptitude, for all things mechanical, robotic, digital, and so forth, I thought that a toy involving programming and coding via iPad app (or tablet or computer) and constructing multi-component devices that are controlled by said programming might be a bit too much.
Nope. The kid was following the step-by-step programming and building projects within minutes. Within a few hours, Ben was coming up with his own experiments, using the various "blocks" (which consist of things like an LED light panel, a mini speaker, and a Bluetooth enabled widget) to create original projects that he managed to program using the app with minimal help from his mom. I would not recommend this toy for a child younger than four, but would heartily recommend it for age four through death. The Inventor Kit sells for $120, and is but one of many sets the brand offers for a variety of ages.
Inventor Kit
Editors' Recommendations