For decades, the coil spring mattress reigned supreme over the sleepy-time scene. Yet since the 1990s, the memory foam mattress has gained a following and become established as a cool alternative. Which mattress is really better for a good night's sleep?
Let's go to the mat(tresses), and see for ourselves which mattress best fits your needs.
What's So Great About the Coil Spring Mattress?
The coil spring mattress has graced millions of bedrooms since German furniture maker Heinrich Westphal created the first of its kind in 1871, and it's lasted this long for good reasons. For many sleepers, coil spring mattresses provide the support and the cooling airflow they seek in a mattress. In addition, the metal coils provide a responsive bounce that sleepers often appreciate as necessary support.
Even better: You can find a plethora of affordable coil spring mattresses that won't break the budget, but may provide extra features for a better sleep experience. More recently, some mattress brands have offered newer versions — like pocket coil mattresses — that are made from individual wires, have uniform width, are pocketed in fabric, and are "zoned" in specific areas to provide better-targeted support.
What's So Great About the Memory Foam Mattress?
The memory foam mattress is the newer kid on the bedroom block. NASA first developed temper foam in the 1960s to develop airplane seats that absorb shock and provide better protection while also feeling comfortable, but it didn't go inside mattresses for the general public until a Swedish company paid for this technology and integrated it into its first Tempur-Pedic mattress that arrived in the U.S. in 1992. Since then more companies started to offer memory foam mattresses, and a cornucopia of "bed in a box" brands have emerged where sleepers can shop online and have their memory foam mattresses shipped directly to them.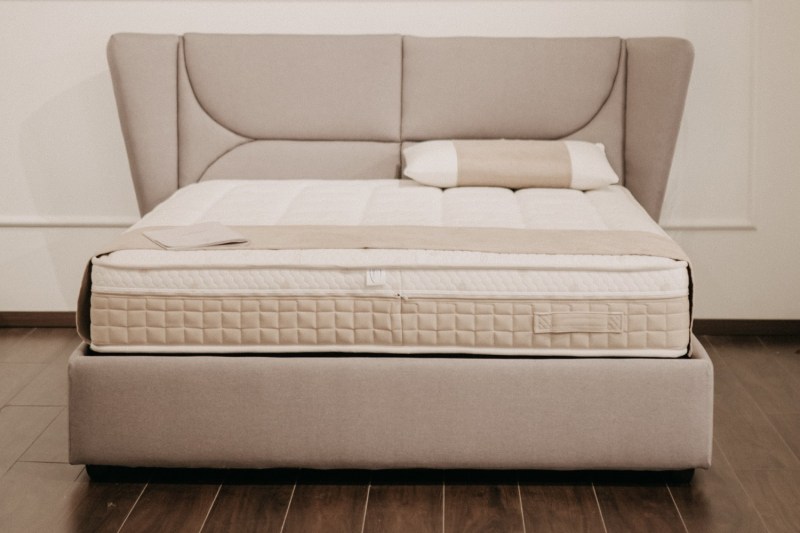 Memory foam mattress enthusiasts love the soft-yet-strong memory foam material, the foam material's ability to contour to the body, the seemingly "cloud-like" pressure-free support, and its potential for pain relief while resting in bed. Though the first Tempur-Pedic mattresses catered more to the luxury bedding market, the emergence of "bed in a box" brands has led to a growing count of more affordable memory foam options.
Can a Hybrid Mattress Provide the Best of Both Worlds?
What if you're looking for the cooling ability and the bounce of the traditional coil spring mattress, plus the soft-yet-strong "cloud-like" feel of the memory foam mattress? Fortunately, we now have hybrid mattresses available as well. A hybrid mattress typically has at least three inches' worth of memory or latex foam on top of a base made of pocket coils. If you're looking for a bed that offers good bounce and contouring comfort, this might be the Goldilocks bed that feels just right.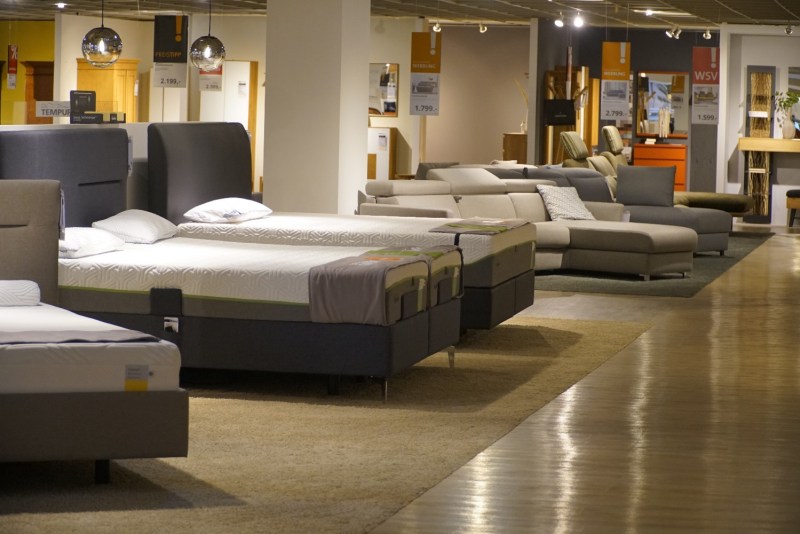 So which mattress is simply the best? That's for you to decide. If you want a cooler feeling bed that responds to your moves, a coil spring or hybrid mattress may have what you're looking for. If you need a bed that provides ample pain relief and pressure-free support, a memory foam mattress may suit you well. Make sure to take your own needs and desires into account, and pick the mattress that best addresses your individual needs.
The cover photo was taken by Manishl33, licensed under Creative Commons, and made available by Wikimedia.
Editors' Recommendations