In recent years, CBD (cannabidiol, for those of you wondering what does CBD stand for) has emerged as a popular natural remedy for a range of health concerns, from sleep disturbances and anxiety to chronic pain. But how do you use CBD effectively to address these issues?
We spoke with Dr. Chris Adlakha of Elevated Wellness to get expert insights into the world of CBD. In this article, we'll explore what CBD is used for and provide guidance on its usage.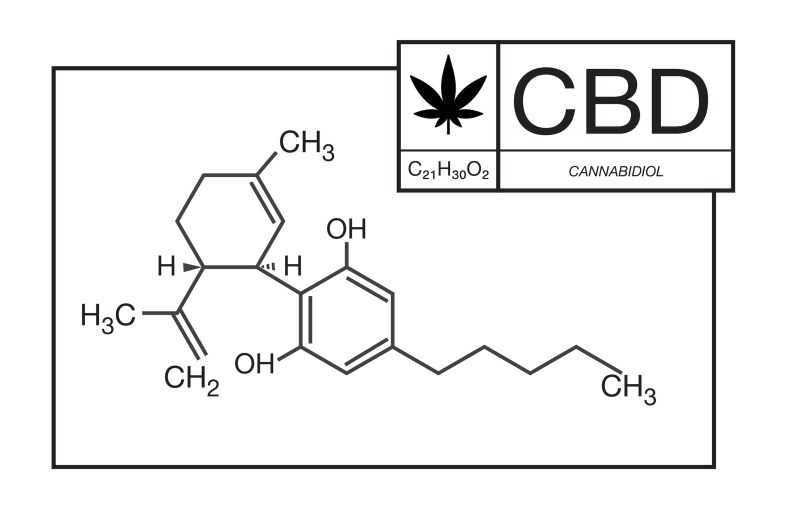 What is CBD used for?
CBD, short for cannabidiol, is a non-psychoactive compound extracted from the cannabis plant. It has gained popularity for its potential therapeutic benefits. Dr. Adlakha, an expert in the field, emphasizes that CBD usage can vary widely among individuals due to differences in body composition and sensitivities to cannabinoids.
When asked about recommendations for determining the appropriate dosage of CBD, Dr. Adlakha explains: "There are no regulated guidelines for CBD dosing, although it is recommended to start at lower doses (i.e., 10-25mg) and then dose up slowly to find the 'sweet spot.' Everyone's body composition and sensitivities to cannabinoids can be very different from one another."
Everyone is different, so beginning slowly until achieving the desired effect is best. Without regulations in place to safeguard dosing guidelines, it's best to start slow. Unlike prescription medications, where doctors prescribe specific dosages based on standardized procedures, CBD dosing is more akin to an individualized journey. The absence of uniform dosing recommendations makes finding the right CBD dosage a unique experience for each user.
This individualized approach to CBD dosing underscores the importance of being patient and self-aware. When you begin your CBD journey, you must recognize that what works for one person may not work for another. In this way, you can closely monitor the effects of CBD by starting with a low dose and gradually increasing it.
Pay attention to any changes in your symptoms, stress levels, or sleeping patterns. This self-awareness and careful adjustment can lead you to discover what Dr. Adlakha describes as " your sweet spot." Your sweet spot is the dosage that provides the optimal balance of relief and relaxation you desire. Although the absence of rigid dosing guidelines may seem intimidating, it allows you to customize your CBD usage to fit your unique needs.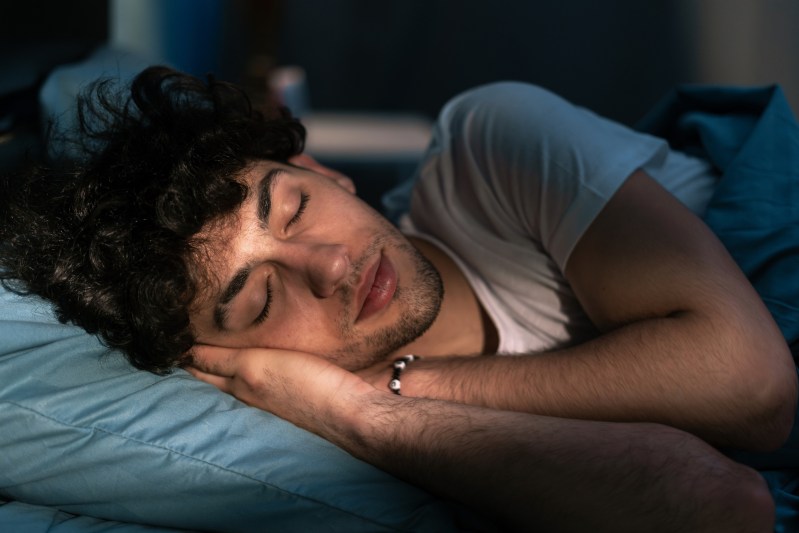 CBD for sleep
CBD has garnered attention as an aid for improving sleep quality. Some users may find CBD beneficial for getting to sleep and staying asleep, while others may find it beneficial for feeling relaxed and ready for bed. CBD has also been shown to help regulate cortisol, our stress hormone.
So, what about dosing? According to Dr. Adlakha, the dosing for sleep-related issues can vary, but individuals typically lean towards medium to high doses, ranging from 75mg to 100mg.
In contrast to the standard dosing methods of prescription medications, CBD dosage isn't a one-size-fits-all equation. Your unique physiology, metabolism, and even the specific condition you're addressing can influence the ideal CBD dose. Gradual adjustments may be necessary to fine-tune your dosage for the best outcomes.
Additionally, consulting with a healthcare professional is invaluable. They can provide personalized insights, considering your overall health and any potential interactions with other medications you may be taking. This expert guidance can help ensure that your CBD experience is effective, safe, and well-suited to your individual needs.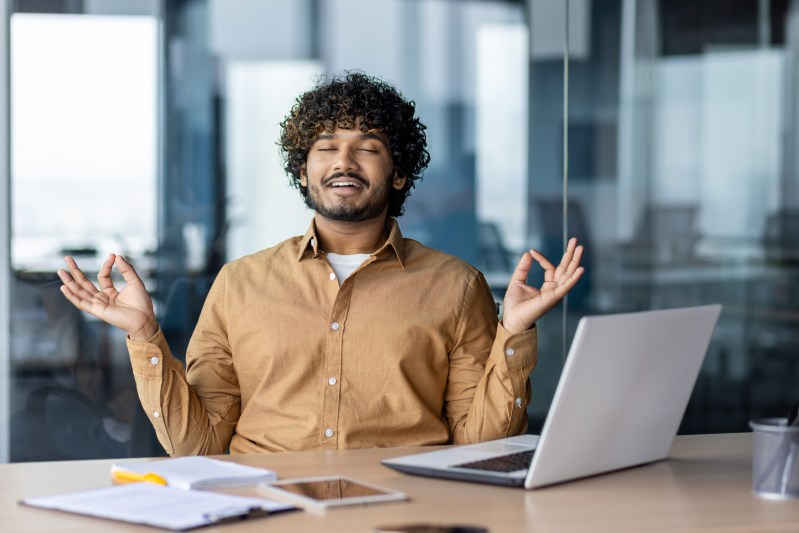 CBD for anxiety
Clinical research confirms that CBD can help people control anxiety. It can effectively treat various anxiety disorders, including generalized anxiety disorder, post-traumatic stress disorder, obsessive-compulsive disorder, and social anxiety disorder.
If you're already taking anxiety medications, consult your healthcare provider. Combining medications can result in unwanted side effects. Maintaining an open dialogue with your healthcare provider is important so medication adjustments can be monitored carefully.
It's important to keep in mind that CBD can make you drowsy. Dr. Adlakha suggests that lower doses are often preferred for anxiety, but it's essential to adjust the dosage based on individual needs: "For anxiety or stress, people tend to lean toward the lower doses. You can always go up, but you can't go down."
Trial and error may be required to find the right dose for you. There are many different forms and methods of delivery of CBD, and each may affect you differently. Experiment with different options to understand the best dose and route for your situation.
CBD for pain
An increasing amount of attention has been paid to the adverse side effects of prescription painkillers. As a result, more and more people are seeking alternative solutions for chronic ailments. There is a growing body of research that supports the efficacy of CBD in the treatment of a variety of pain conditions.
Countries around the world have approved CBD for a wide range of conditions. The United Kingdom has approved CBD for multiple sclerosis, and Canada has approved it for cancer-related pain. While the FDA has not yet approved CBD in the United States, it has been shown to be effective in reducing arthritis-related stiffness and joint pain.
CBD's potential for pain relief has also piqued interest, especially for chronic pain conditions. Dr. Adlakha notes that the severity of the pain condition plays a significant role in determining the appropriate CBD dosage: "For chronic pain, the severity of the condition will dictate this. For instance, people with minor back pain tend to lean toward medium to higher doses like 75mg-150mg, while people with severe back pain may want to take 200mg+."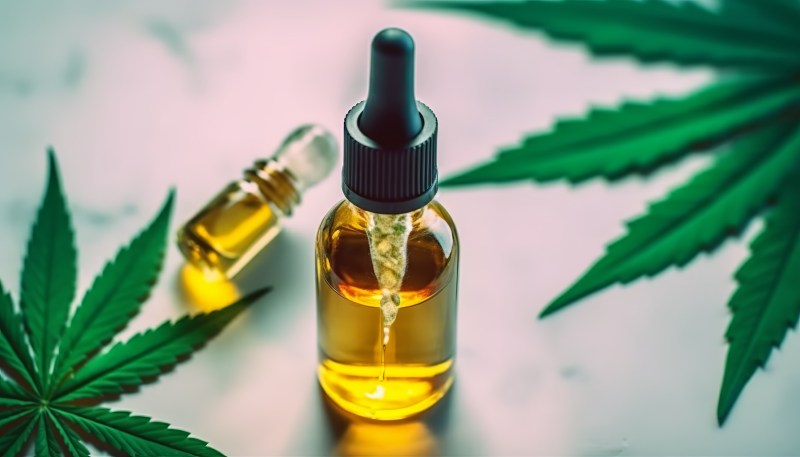 Starting a CBD regimen
Before starting a CBD regimen, it's essential to ensure the quality and safety of the product. Dr. Adlakha advises consumers to:
Check the source of the CBD.

Verify that the product has undergone third-party testing to ensure minimal impurities.

Request a copy of the Certificate of Analysis to confirm the product's purity.
CBD holds promise as a natural remedy for various health concerns, including sleep problems, anxiety, and pain. However, determining the right dosage is a personalized journey influenced by factors such as body composition and the severity of the condition.
Dr. Adlakha's advice emphasizes the importance of starting with lower doses and gradually adjusting to find the optimal CBD dosage for your specific needs. Additionally, ensuring the quality and purity of the CBD product is crucial for a safe and effective experience.
Editors' Recommendations