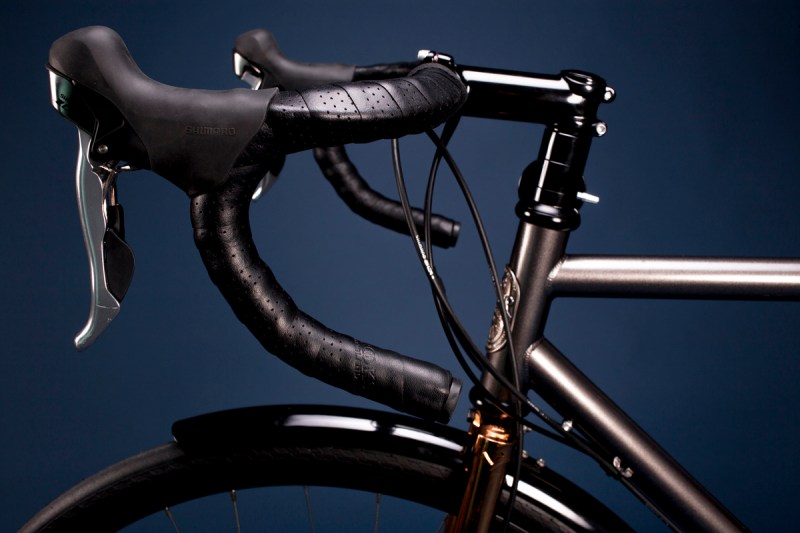 When Brooks England made its official debut way back in 1866, it's likely the founders had no idea its business would continue to make headlines as far out as 2016.
Sure, a company built on manufacturing high-quality bicycle saddles could remain relevant for decades but to continuously outdo itself year in and year out had to always seem a bit far-fetched. Well, if you could believe it, the esteemed manufacturer just lifted the curtain on yet another jaw-dropping release, this time one which pays tribute to the history of cycling — and Brooks Englands' 150th anniversary.
Dubbed the Pelago Stavanger, Brooks' uber-limited run of this high-end model is as timeless as the company itself, providing owners with the quality the company's been known for. Featuring a copper-plated fork, hand-numbered copper badge, and fully hand-built in and assembled in Helsinki, Finland, just 15 in total were manufactured. Conceived in cooperation with its Dashing Bikes project collaboration, the Pelago is just one in a long line of releases celebrating the company's anniversary.
"The Stavanger pays homage to the history of [biking] with its timeless design aesthetic, contemporary specs, and second-to-none quality," read a companion press release. "Whether you are commuting, gravel grinding, or off in the back-country for a long ride, the double-butted 4130 CrMo steel frame multi-purpose geometry and details make it an excellent all-rounder. The Shimano 105 components and TRP Spyre mechanical disc brakes make Stavanger reliable and easy to maintain."
With each model hand stamped to commemorate its number in the collection (again, of which only 15 exist), owners won't have to look far to be reminded of its exclusivity. Furthermore, since a hand-built, limited-run of anything is hardly ever inexpensive, Brooks England's Pelago Stavanger is no exception. Though its price tag is situated at a lofty $2,495, the incredibly high quality of the Pelago makes it worth every single penny to prospective buyers.
Editors' Recommendations