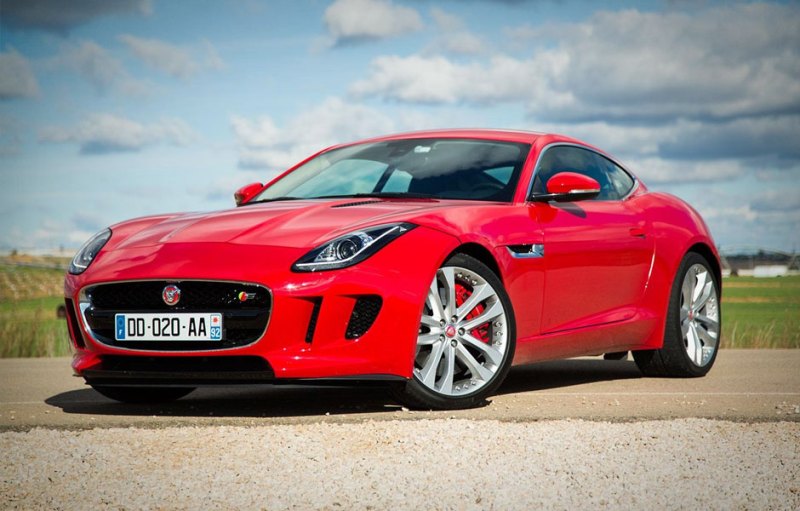 2014 was a pretty fabulous year for cars, no matter how you look at it.
Although it consumed the entire year and most of my social life, I was able to drive nearly every new car in the world. Of all the rolling hunks of steel and aluminum I piloted around the planet, 10 stood out as clear winners.
I will note that, although I drove these cars during 2014, each one is a 2015 model year vehicle. This makes them extremely relevant on this, the first day of the new year.
So without further ado, in alphabetical order, here are my 10 favorite cars for 2015.
Aston Martin V12 Vantage S Roadster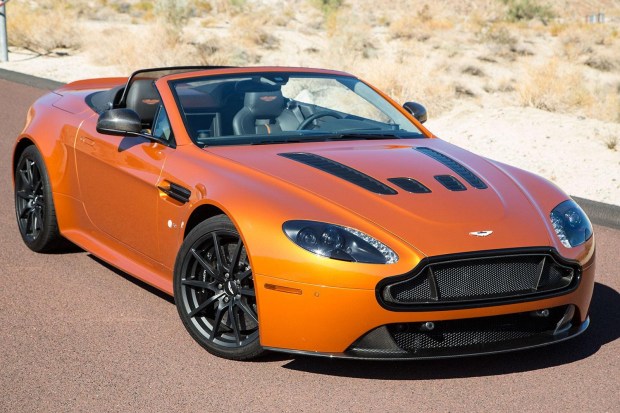 This one isn't exactly as new as some of the others on this list, as the basic vehicle, the Vantage, has been around for several years. What is new about it, though, it its soft-top and 565-horsepower V12.
When it's all said and done, the V12 Vantage S Roadster will do 0 to 60 in 3.9 seconds, a top speed of 201 mph, and also make you look and feel like one of the best men in the world. And if its looks and accelerative properties aren't enough, it makes a sound that Lucifer himself would find intimidating.
Audi S3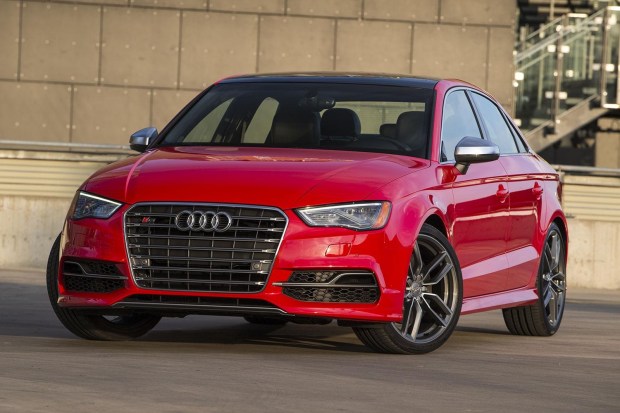 Entry-level luxury was the name of the game for automakers in 2014 and none did it better than the Audi S3. As the sporty version of Audi's U.S. starter model, the A3, the S3 offers prodigious, Teutonic power in a compact but highly refined package.
The 292 horsepower of S3's 2.0-liter turbo engine, when routed to all four wheels through Audi's quattro all-wheel drive system through a magical six-speed dual-clutch transmission, will rocket this little Bavarian sledge to 60 in 4.7 seconds and onto a top speed of 155 mph. What it lacks in straight-line go, though, it makes up for with noise, as the S3 sounds more like a muscle-y V6 than an economic four-banger.
Yes, the interior might be a bit Spartan for my taste, but the handling, looks, and power-to-price ratio won me over handily.
Bentley Continental GT3-R
Waking up at 3:20AM to a 6.0 magnitude earthquake is frightening for anyone. Being awoken by an earthquake the morning before you're set to drive a then-one-of-one, $337,000 Bentley is even more nerve wracking. But that's exactly what happened to me this summer.
Though 300 examples of the GT3-R will eventually be produced, at the time I drove the car, only one in the world existed, which made me very nervous indeed. Any worries I had, however, were quickly overwhelmed with the latest Bentley's wiles.
The big-bodied Bentley coupe's simply snarling 572-hp 4.0-liter twin-turbo V8 will rocket to 60 3.6 seconds … and you to motoring nirvana in only 1.5 seconds.
What I loved about the GT3-R, aside from its sound and boy-racer wing, was its ability to live perfectly between mad racecar and bespoke motor coach. And the fun a driver can have behind the wheel of the GT3-R can truly only be measured on the Richter scale.
BMW i8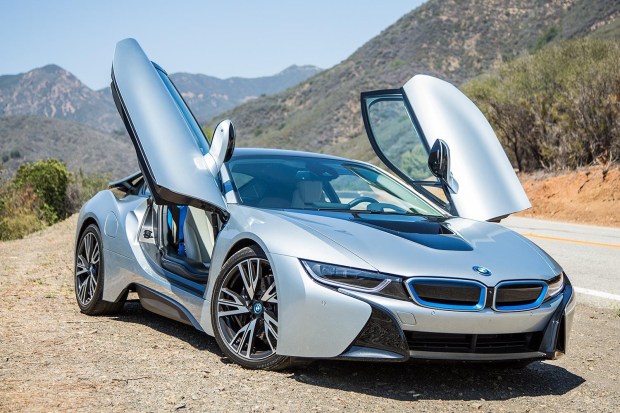 The future is now!
OK, now that I have that out of my system, let's talk briefly about this wildly impressive Bimmer. The i8 is powered by a 1.5-liter gasoline engine in the mid-rear and an electric motor in the front, which, when combined, make for 357 net horsepower, good for a 0-to-60 of 4.2 seconds and a noise that sounds downright Jetson-y.
As I mention in my review video, the i8 could never have been perfect, as it attempts to do so many things, from being a plug-in hybrid sports car, to design experiment, to eco-friendly coupe. And while it might be that fast or efficient, it's a hugely impressive and lovable car.
Chevrolet Tahoe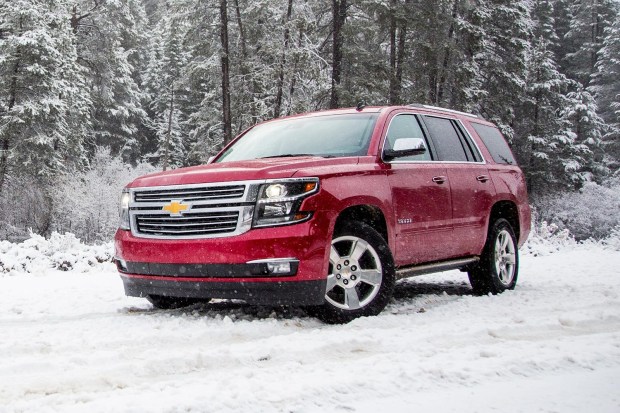 No 10-best car list can be complete without a Chevy, right? Sure, let's say.
Despite any misgivings I might have had about this body-on-ladder-frame SUV, the Tahoe won me over with its smooth ride, handsome exterior, and downright cavernous and tech-y interior.
Before I drove the 2015 Tahoe, I never quite understood why Chevy sold so many of the darn things. Now, though, I totally get it.
Dodge Challenger SRT Hellcat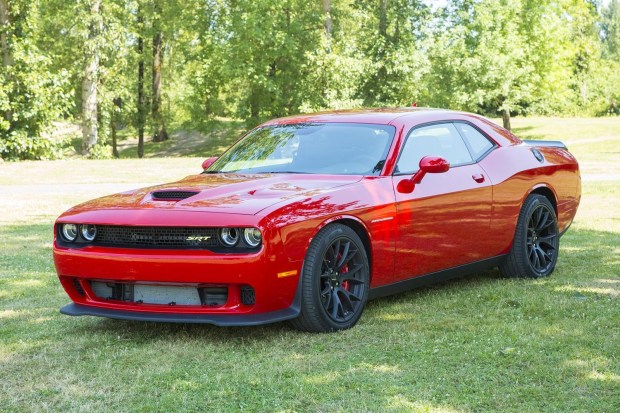 How does an automaker breath new life and enthusiasm into an old car on an even older chassis? Dodge's simple answer: give it 707 horsepower. In fact, it's so simple, I bet every other automaker on the planet is wishing they'd thought of it first.
Yes, the Challenger might be old, but the Hellcat's power never gets old. If the power output weren't shocking enough, the engineers at Dodge also created a nuclear-powered muscle car that actually handles in the corners.
Though, it should be noted that the last three-quarters of the throttle should only be used in an emergency, like when the Great Humongous is behind you in his nitro-powered truck. Because, honestly, 707 ponies at the rear wheels is hard for anyone to handle safely.
Ferrari 458 Spider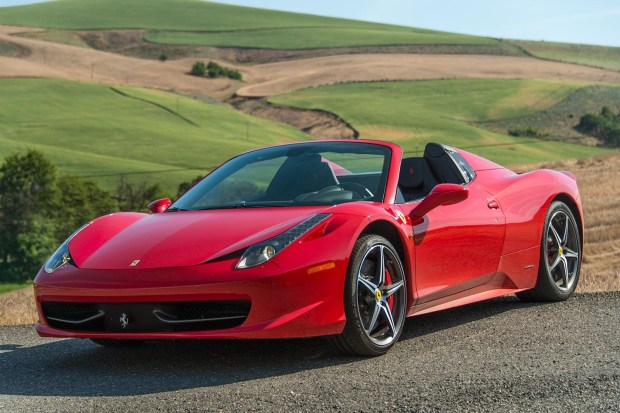 This is the one car that breaks my '2015 model year' rule for this list, as the 458 Spider I drove was a 2014. You'll just have to forgive me, all right?
Ferrari likes to brag that the 458 Spider is the only mid-rear-engined supercar with a folding metal roof. But you don't care about that. What you rightfully care about is its naturally aspirated 4.5-liter V8 that produces 558 horses.
With power sent to the rear wheels through a seven-speed F1 transmission, the 458 Spider does 0 to 60 in 3.5 seconds. You won't really notice that, though, because you'll be giggling too hard.
Sure, people might hate you behind the wheel of a Ferrari. Don't let the haters sour you, though, because this Italian stallion is one for the ages.
Jaguar F-TYPE Coupe R
Chevrolet representatives told me this year that they think Jaguar is a luxury brand pretending to be sporty.
No … just no.
After about 4.0 seconds behind the wheel of the F-TYPE Coupe R – the time it takes to get to 60 mph – I reckon they'd be quickly reminded of their miscalculation of Jag's sporting bona fides.
Not only is the F-TYPE perhaps the best looking car of 2015, it's also the shoutiest. Jag's 550-hp, supercharged 5.0-liter V8 makes perhaps four times more noise than the next car on this list, the Lamborghini Huracan. And for one-third the price of the Lambo, the F-TYPE's price-to-noise ratio is simply staggering.
Lamborghini Huracan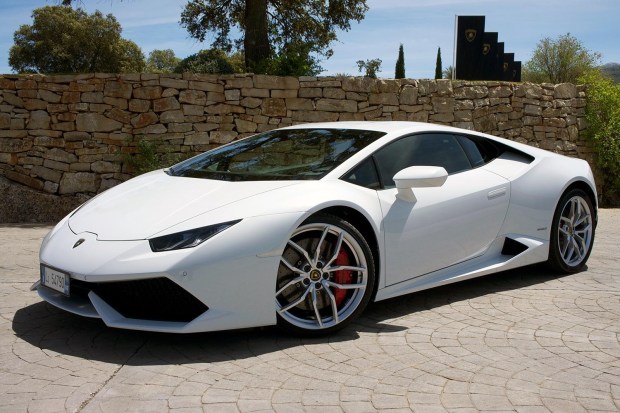 With a bigger interior than the Aventador and a better-looking body than the Gallardo it replaces, the Huracan is maybe the best Lambo ever built.
Powered by a 610-hp 5.2-liter V10, which routes power to all four wheels, the Huracan will conquer 60 mph in 3.2 seconds and 0 to 124 mph in 9.9 seconds.
What I like best about the Huracan, aside from its menacing looks and physics-challenging handling is the reaction you get from passersby. In a Ferrari, people think you're jerk. Behind the wheel of a Lambo, though, people think you're a superhero … like Batman.
And if being mistaken for Bruce Wayne isn't worth the $260,000 base price, I don't know what is.
Rolls-Royce Ghost Series II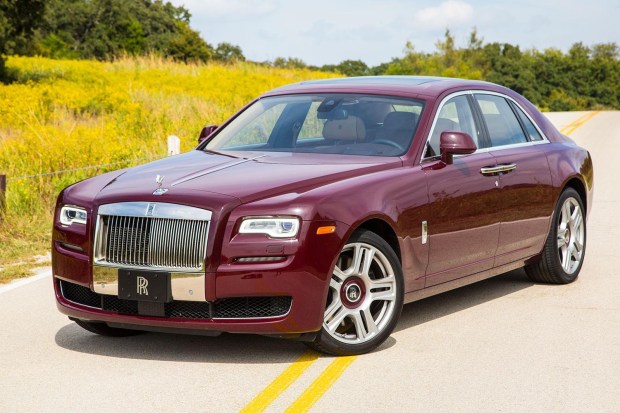 Before I drove the Ghost Series II, I hadn't ever been behind the wheel of a Rolls-Royce. Having now piloted one, though, I understand why they're so special.
They're not simply cars; they're forces of nature.
It really did feel like from behind the wheel of the Ghost II that flora and fauna got out of the way of the hulking British sedan not out of necessity, as they'd likely be honored to be trampled by a Roller, but rather out of respect.
Yes, it drives a bit boat-y and the twin-turbo V12 isn't very awe-inspiring either. But the suspension and the exclusivity of owning a Rolls makes the whole thing worthwhile.
Subaru WRX
The WRX might be the least expensive car on this list, but it's still one of the best. And why is that? Well, when creating the $26,000 WRX, Subaru engineers didn't peg similarly priced cars as their benchmark; they benchmarked a Porsche 911. Amazingly, they met or exceeded the handling of the Porsche, too … for around a quarter of the price.
And don't for a second think that drivers have to sacrifice their bones for such handling; the WRX's suspension won't make you wish you were dead. The interior, too, is exceptionally well crafted, built, and appointed.
That's what I love most about the WRX: it can be a comfortable, all-wheel drive, family-hauling compact sedan daily driver and also a Porsche-punching, canyon carving rally car.
Editors' Recommendations