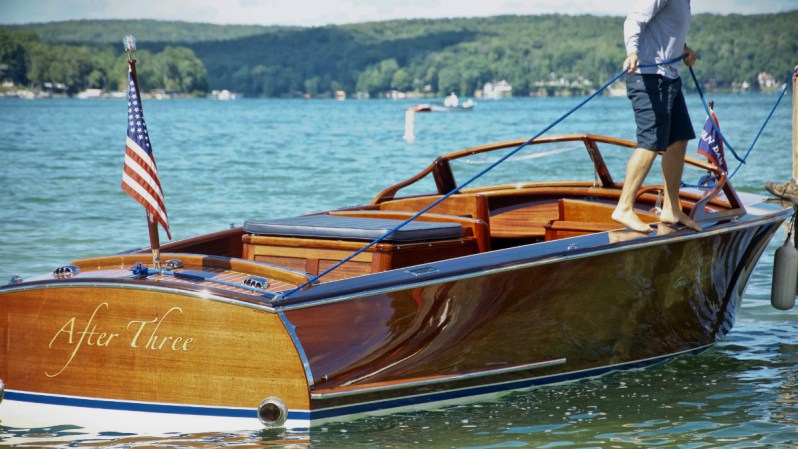 The essence of Van Dam Custom Boats is right there in the name: custom. This company creates wooden powerboats and sailboats of the highest quality and craftsmanship found anywhere on Earth at a rate of roughly two boats per year. This isn't for lack of customers. Rather, it's the result of focused, passionate expertise.
About as far as you can imagine from a showroom lineup, a Van Dam boat begins not with a model or template, but with a conversation. Aspiring boat owners sit down with these passionate craftsmen and talk about what is important to them in their future boat, including size, speed, style, materials, or any combination thereof. Where most boat companies use assembly lines and subcontracting to get all the parts needed to build their boats, Van Dam project teams build one boat at a time, all from scratch, all by hand. From framing to electrical to finish, it all happens on site by their expert teams. Every vessel they produce is an original, handcrafted work of art, executed by small teams of nautical polymaths.
We recently had the chance to tour the Van Dam Custom Boats workshop in Boyne City, Michigan, where the Van Dam family has been bringing boating dreams to life since 1977. The whole operation is damn impressive. From meeting Ben Van Dam, current company president and son of founders Steve and Jean, to observing the laser-like focus of the staff as they went about their business washed in a fresh breeze off Walloon Lake, you can't help but be impacted by the company's unimpeachable ethos. It's the kind of place where the passion and attention to detail make you question what you're doing with your own life.
Boats made by Van Dam are guaranteed for life. But when you have zero warranty claims in over forty years, it's not a policy on which time is wasted.
In Ben's words, "Our focus is to build a perfect boat, one that will last forever." These boats are built to be heirloom pieces, passed down from generation to generation. Given that all the boats that have left the workshop are still parting waters around the globe, they're well on their way.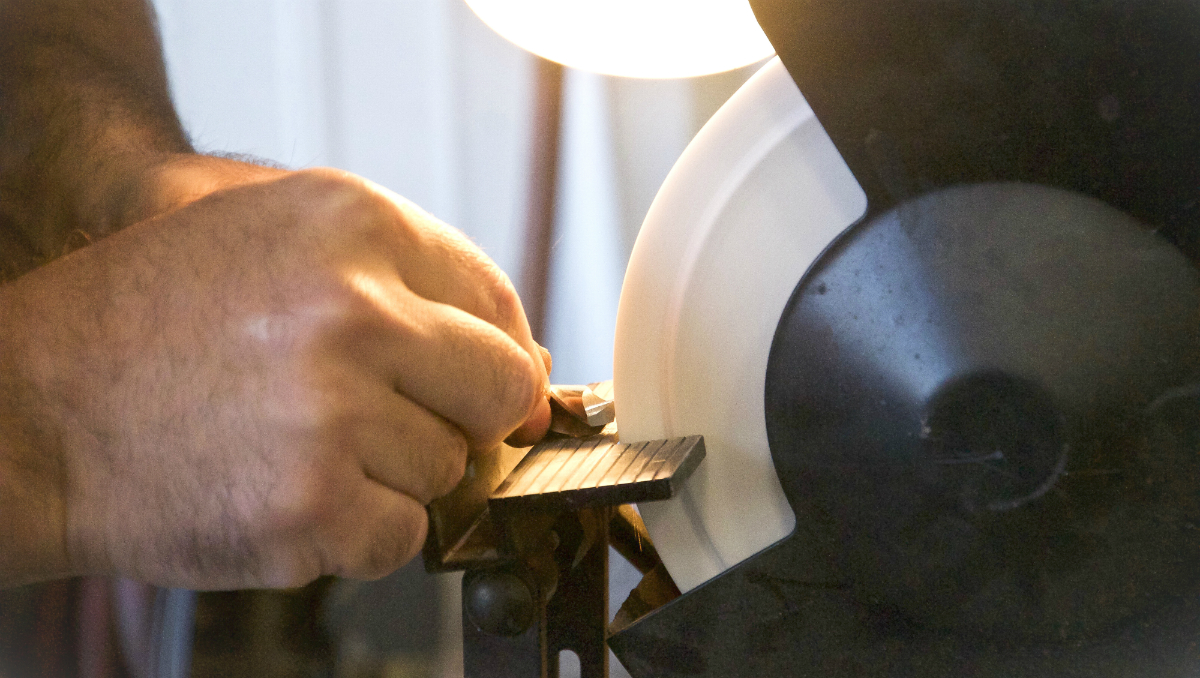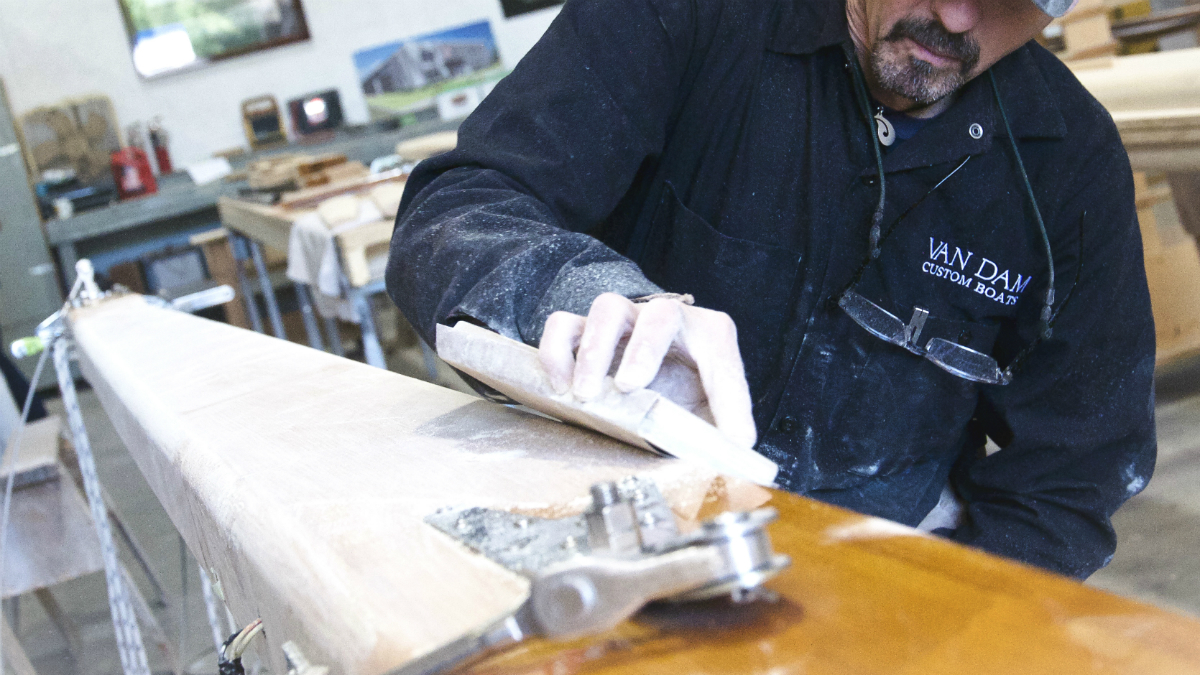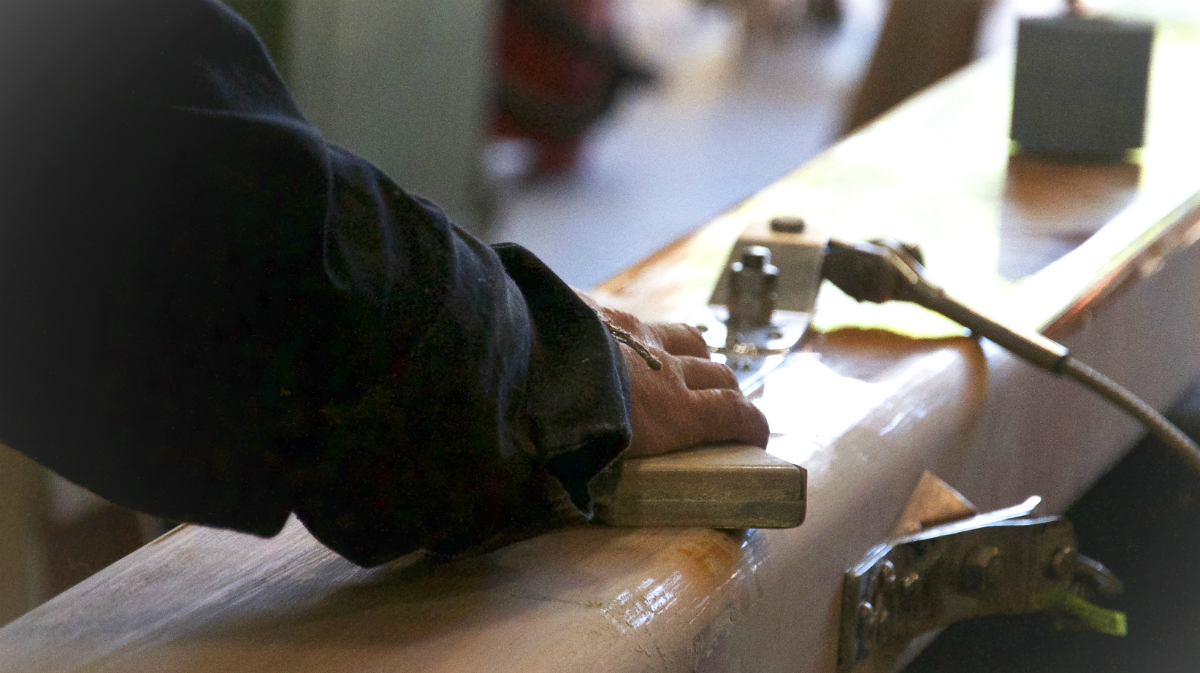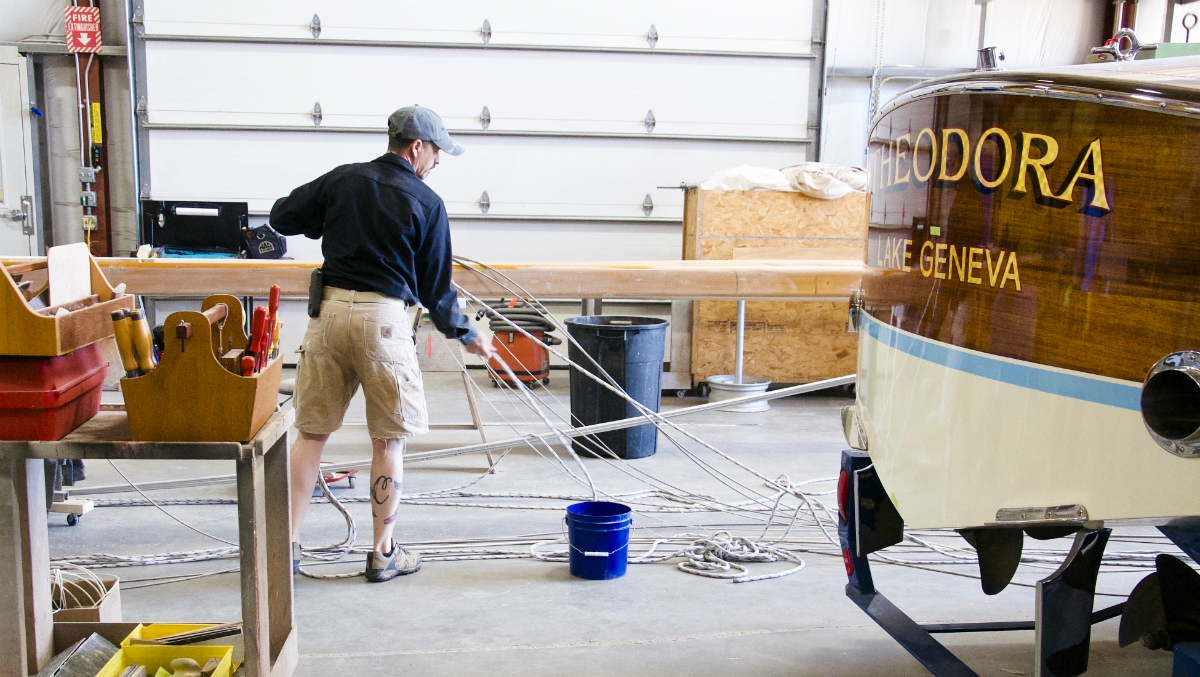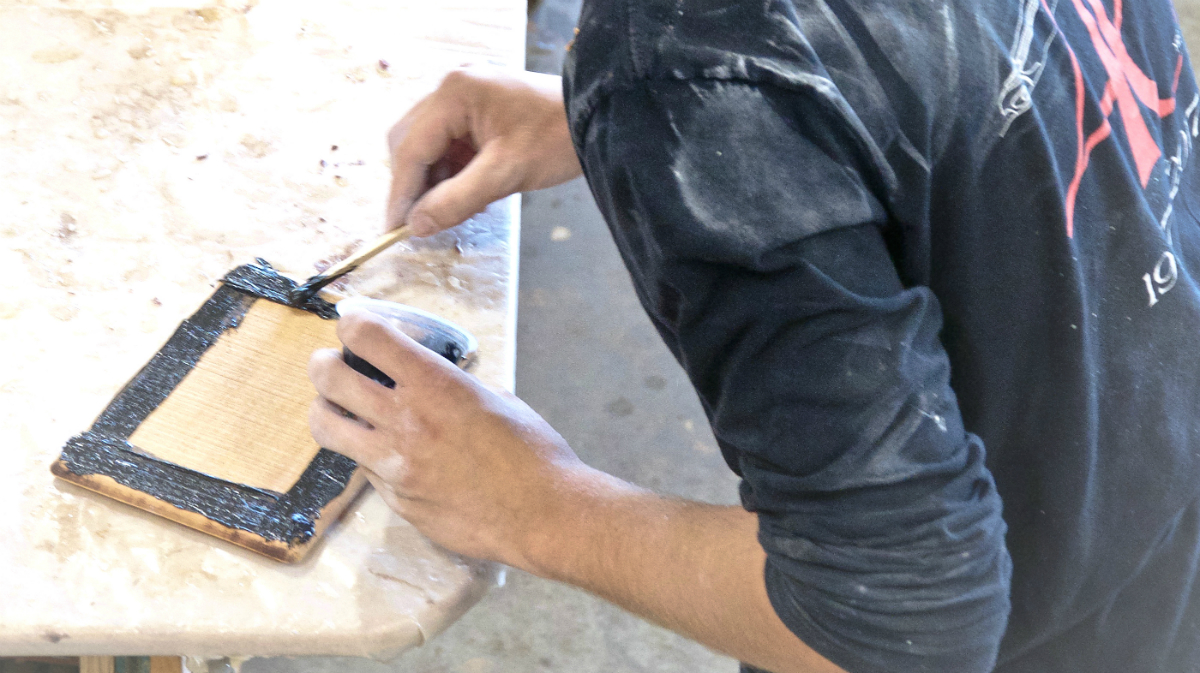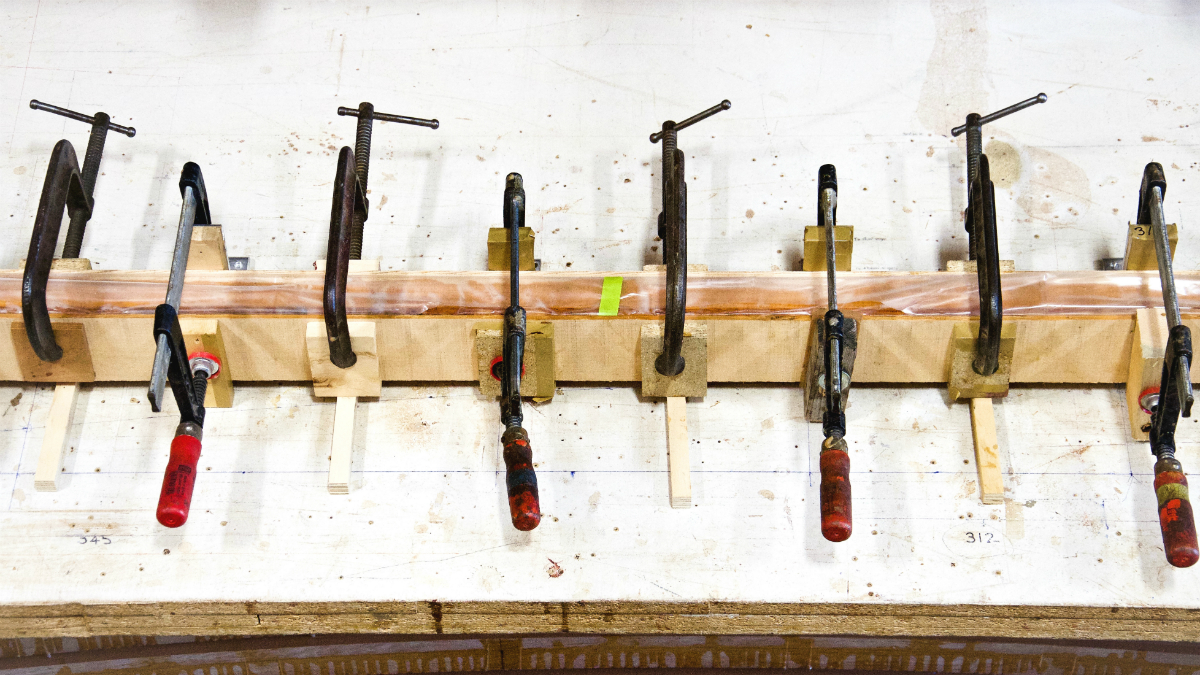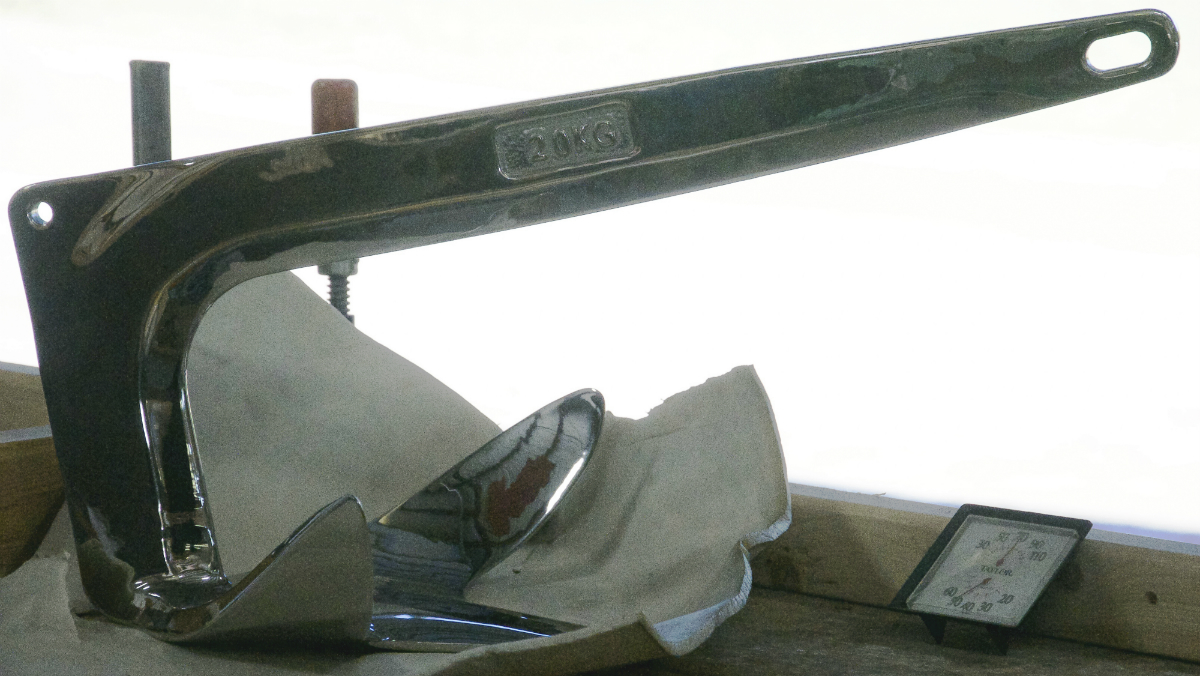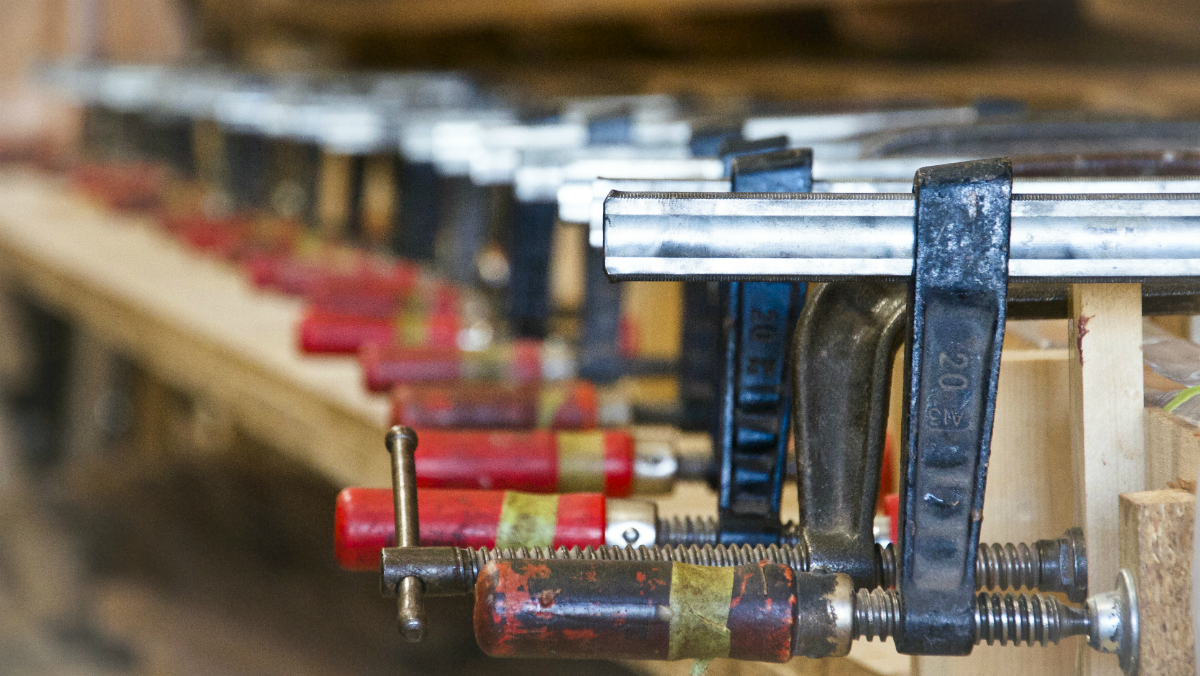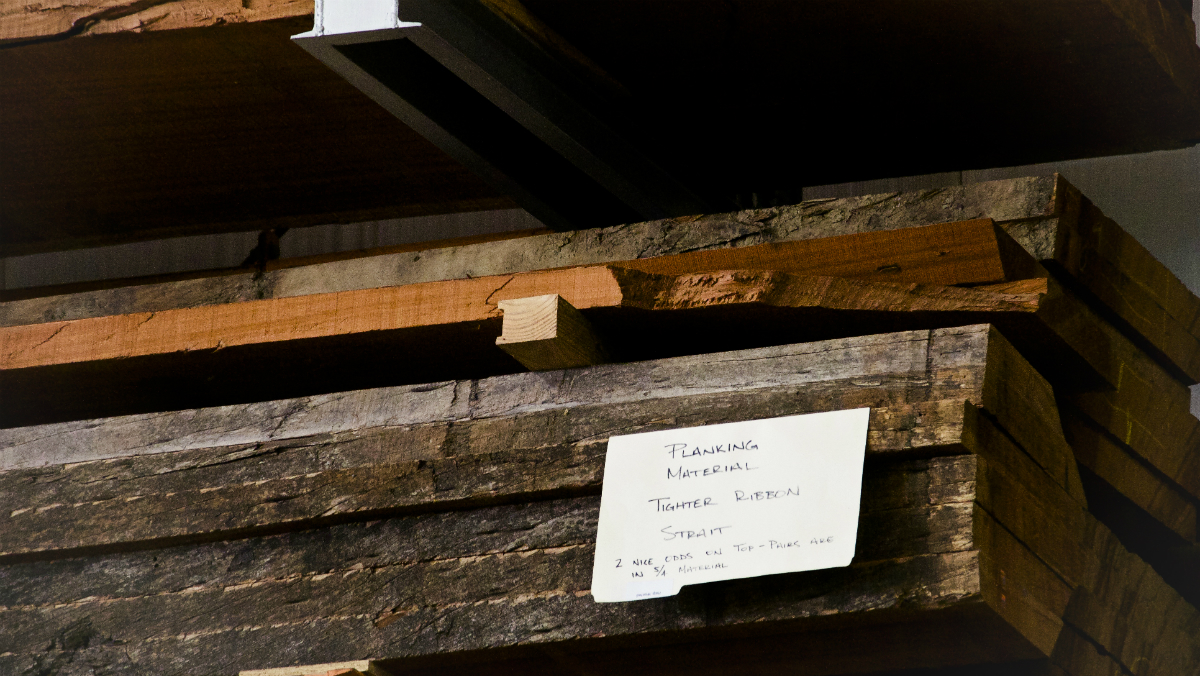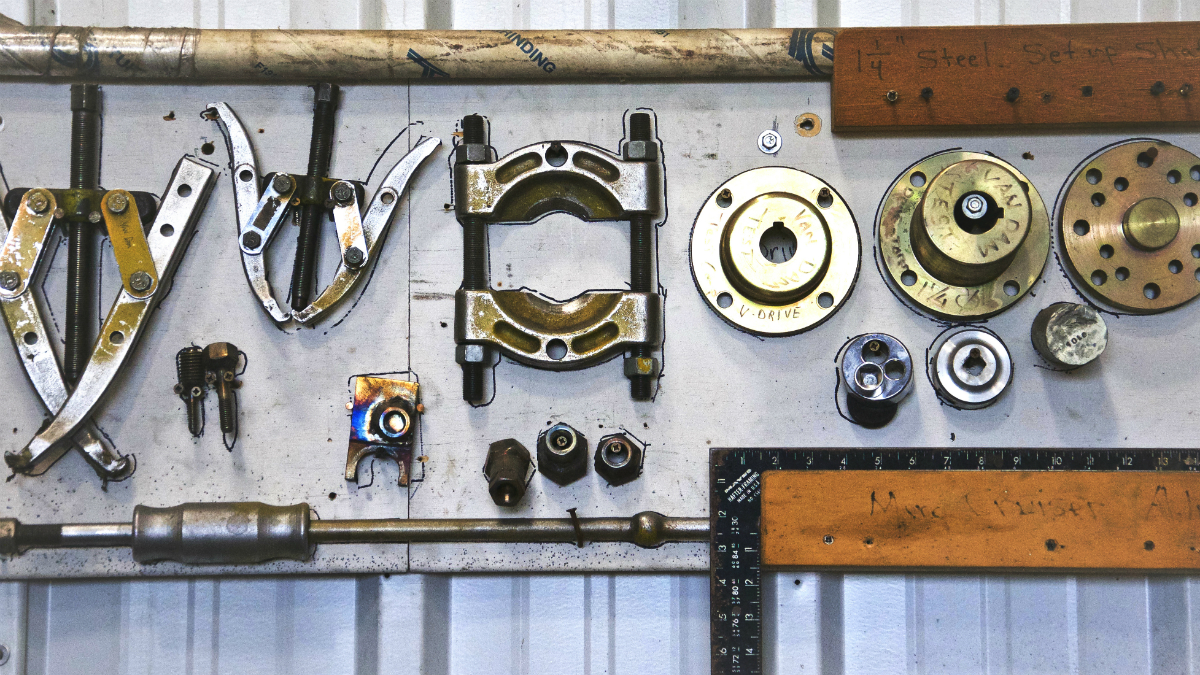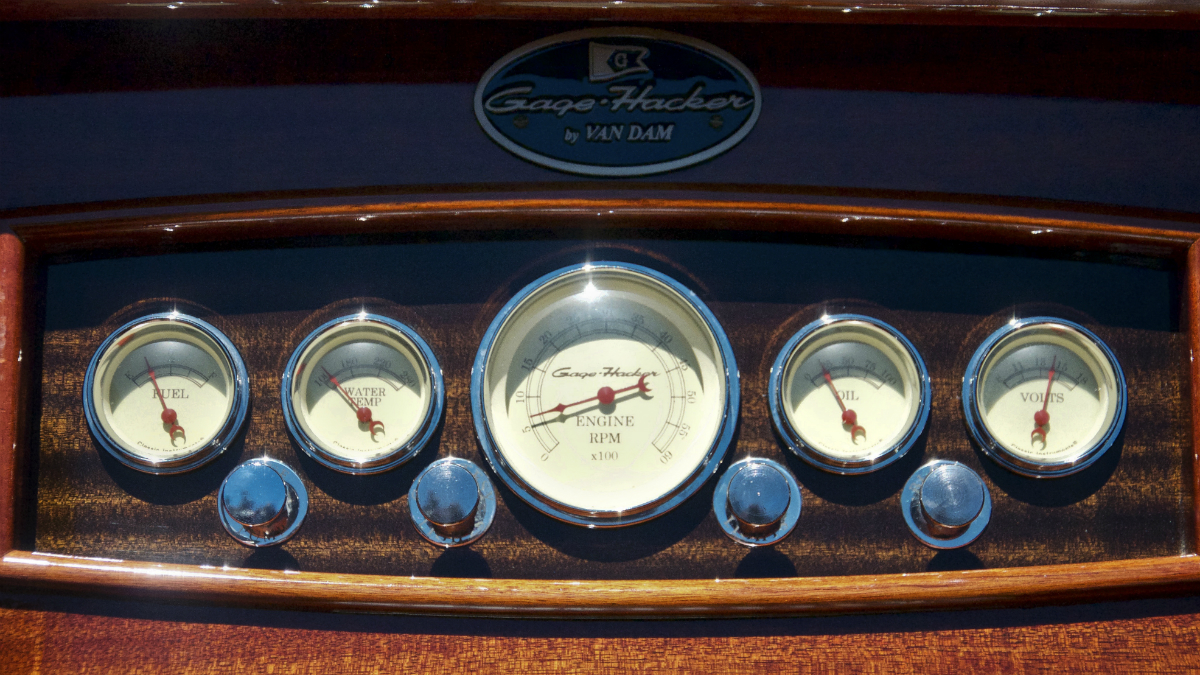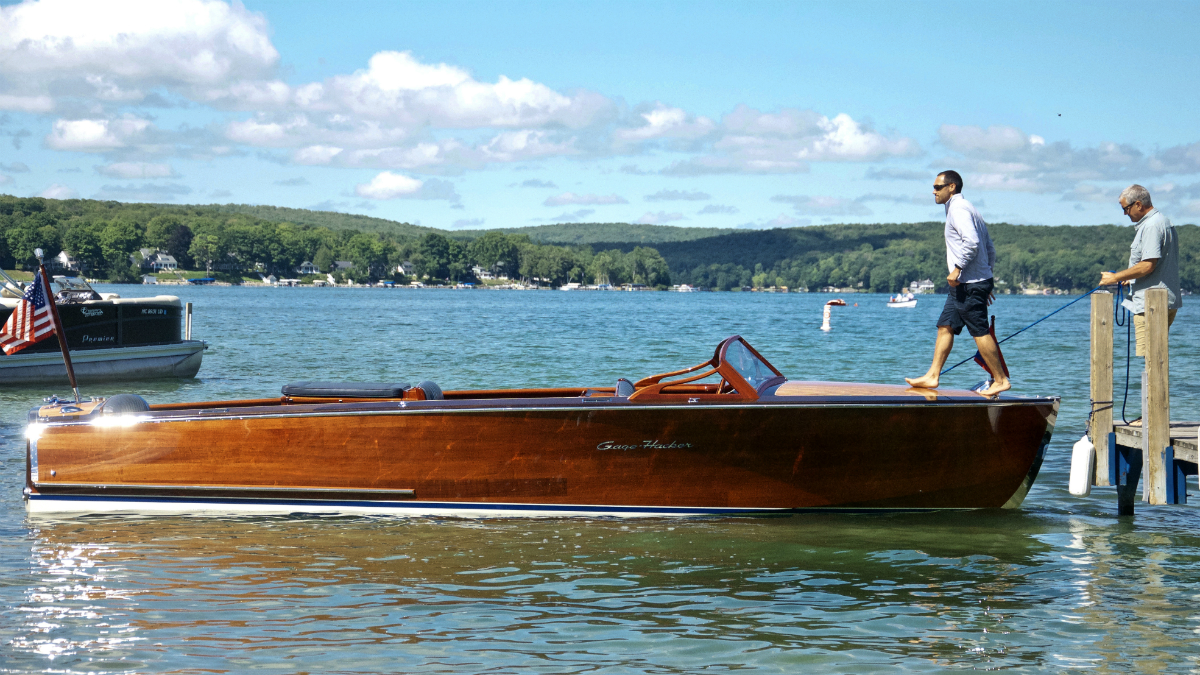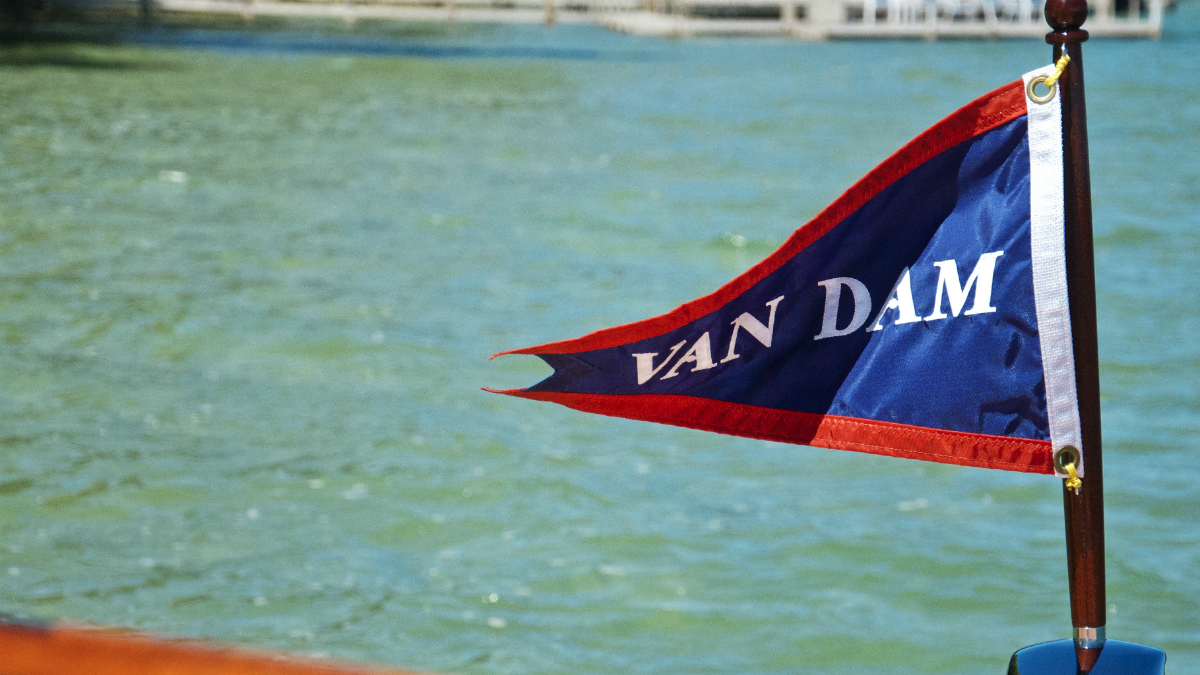 In addition to luminous beauty, high functionality, and heirloom brand prestige, Van Dam Custom Boats offers an open-door policy during the design phase. Since many of their customers like to be involved to the last detail, the ongoing dialogue with Van Dam lets each boat owner get exactly what he or she wants, whether that be an interior with mother-of-pearl harvested from Maui or an outline reminiscent of the Batmobile as driven by Adam West. (Yes, those are real customer requests and we can confirm they're amazing to behold.)
The one thing you don't see when walking through the Van Dam workshop is an employee base that looks like they've got anywhere else to be. The men and women at work on the 50-foot yacht and the 40-foot sailboat in progress at the shop barely look up from their work as we nose around with our telephoto lens and a bunch of dumb questions, adding emphasis to Ben's comment on our way into the next room:
"When you see something done really well, it puts you in the headspace of approaching what you do in a similar way."
"When you see something done really well, it puts you in the headspace of approaching what you do in a similar way."
Given the license for creativity and the absorbing beauty of the materials they work with, it's not surprising to learn that employees frequently come back to the shop on weekends, whether to put in some more TLC on a client project or to build something special of their own. (It doesn't hurt that the company schedules production around three-day weekends during the summer months, so the workforce can spend more time out on the water.)
The only thing more exciting than watching the process of these boats being built is riding in one. Luckily, the runabout After Three was available for an early afternoon jaunt over the glacier-clear waters of Walloon Lake. The 28-foot open cockpit, with its creamy mahogany panels, glistening hardware, and the refined purr of its Mercury MerCruiser 350 Mag engine, looks like something you'd see if Wes Anderson directed the next Bond film. At 40 mph, we glide effortlessly over the lake, slicing through the aquamarine water with the grace and panache of a Russian ballet dancer crossing 5th Avenue in a pair of Oliver Sweeney wingtips.
Whether it's during a ride across a lake or throughout several decades of time on the water, the Van Dam customer never ceases to find new details to appreciate on these beautiful vessels.
Article by Chelsea Batten with contributing reporting from Bryan Thompson.
Editors' Recommendations