This article is sponsored by La Aurora.
Whether you're celebrating a milestone or simply savoring the moment, every cigar offers a different smoking experience—some bold and nutty, some sweet and light. When it comes to cigar and beverage pairings, your cigar choice directly dictates what drink you should choose. Let's talk about how to choose the right cigar & what beverages pair best with your favorite cigar.
How to choose the right cigar
With so many different types of cigars, you may need to try a few different cigars to find your favorite. La Aurora's cigar quiz is a great place to start to find the right cigar for you.
When choosing a cigar, consider the cigar's body, a.k.a. flavor, shape, and size, which will determine how long your smoking experience lasts.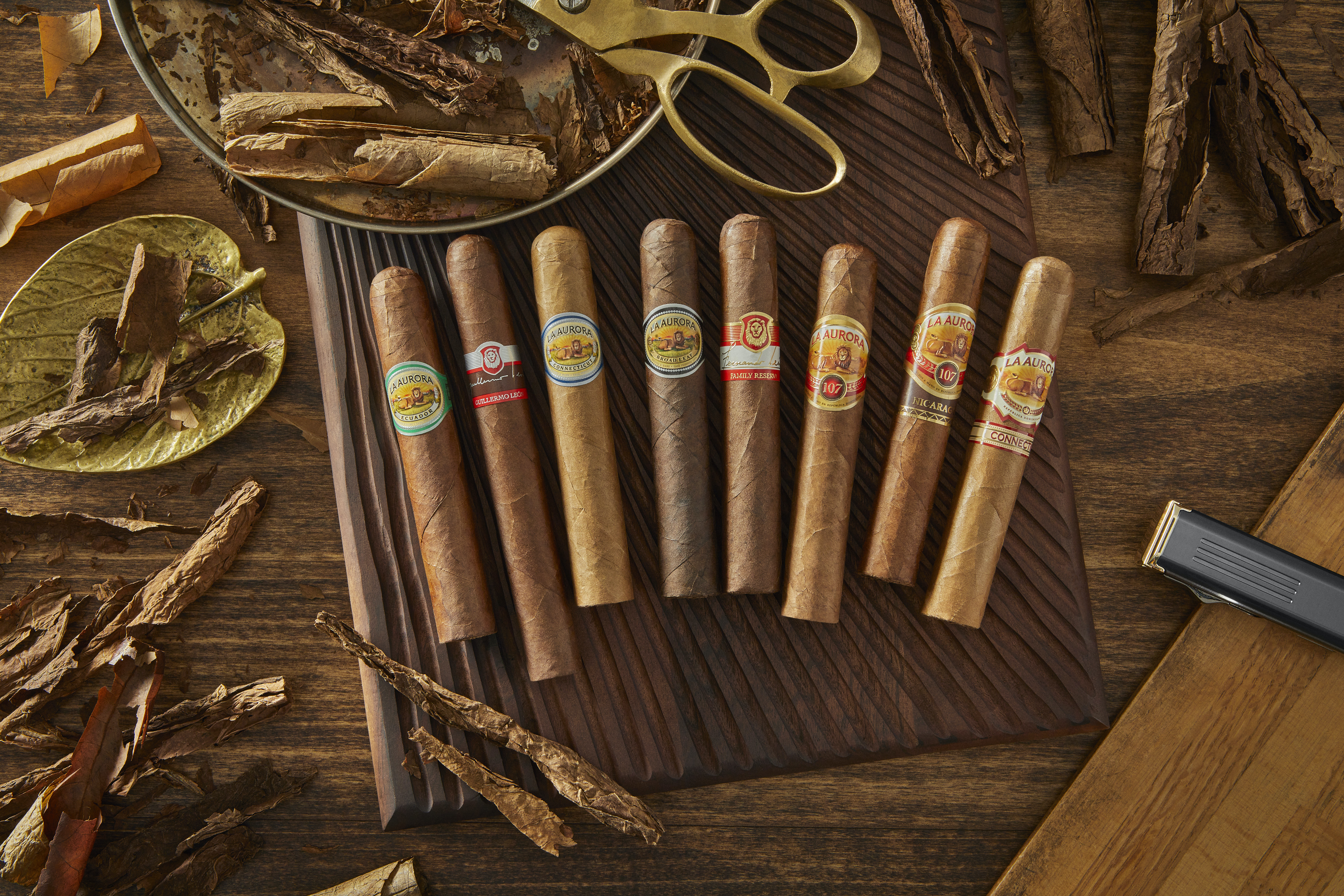 Cigar Pairings 101
It's important to pair your cigar with a drink that compliments its body, whether you prefer an alcoholic or non-alcoholic beverage. Here are some of La Aurora's most popular smoke-and-sip pairings.
Cigars and Rum
Cigars and rum are Dominican essentials. The sweet, spicy, and floral notes of a well-aged rum perfectly complement a wide range of cigar flavors, including spicy & nutty, citrus and cocoa, and sweet and floral.
The cigars in the La Aurora® 107® Tobaccos of the World Sampler Pack are the perfect pairings with your favorite rum.
Cigars and Coffee
Coffee and cigars are a terrific twosome for those looking for coordinating flavors. Strong black coffee goes best with a full-bodied cigar, like the La Aurora® 100 Años cigar with its hints of leather and florals, whereas a sweeter, smoother coffee pairs better with something creamy and nutty like our León Jimenes® Connecticut cigar.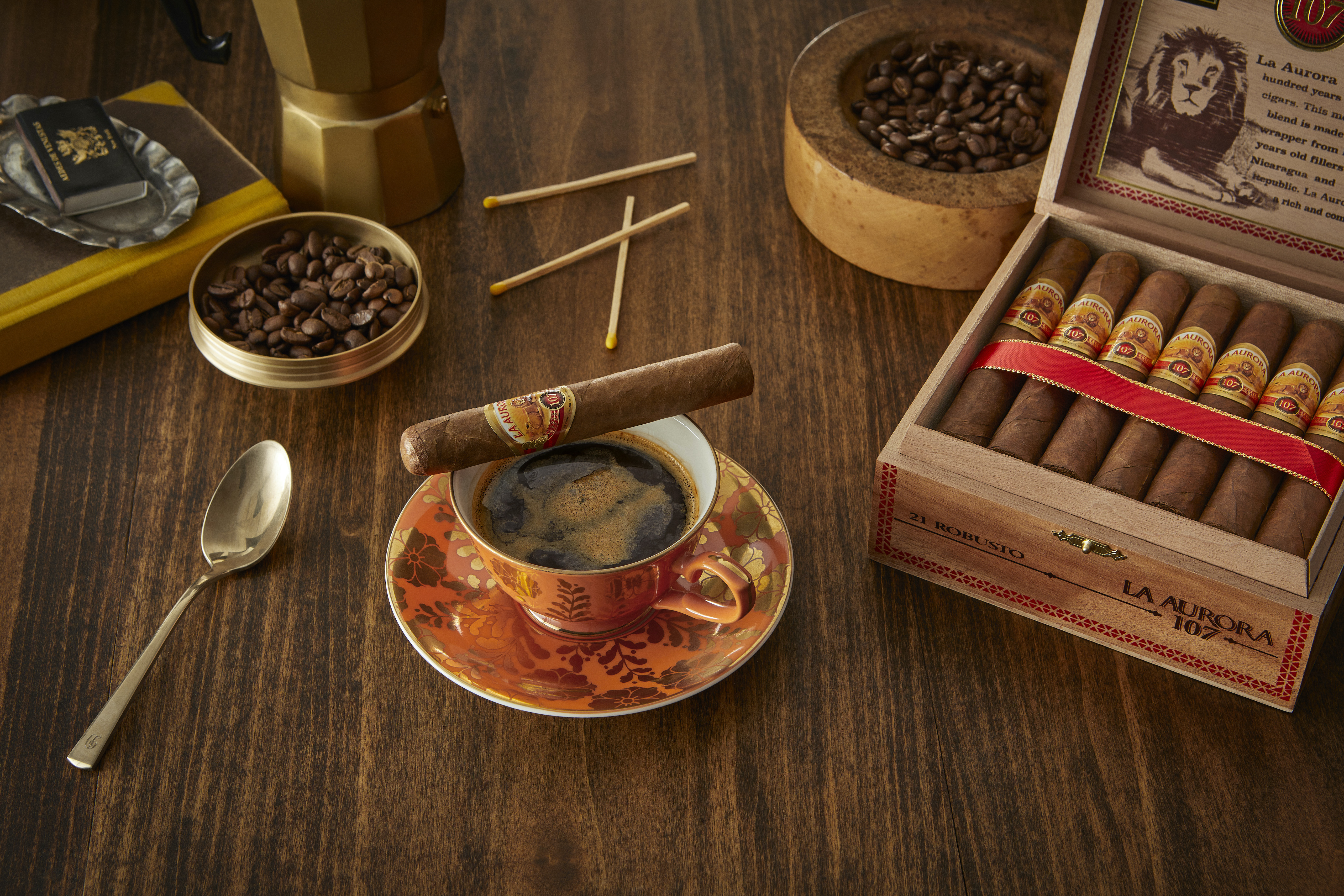 The Signature: Cigars and Spirits
No matter your favorite spirit, there is a complementary cigar that elevates your experience. For example, with a sweet, smoky cocktail like an Old Fashioned, choose a full-bodied cigar like the Preferidos 1903 Sapphire Robusto. If you prefer a Martini or Gin & Tonic, look for a fruity, spicy cigar like our Preferidos 1903 Emerald Tubo Perfecto.
The Indulgent: Cigars and Wine
The right wine pairing creates a smooth, satisfying smoking occasion. With white wine like Chardonnay—with its naturally oaky flavor—try our La Aurora® 107® Ecuador cigar, featuring flavors of coffee and leather. With any robust red wine, look for sweet and toasty, like the 115th Anniversary cigar.
Indulge in the perfect pairing—a La Aurora cigar and your favorite beverage—at your next celebration.
This is a special advertising section. The content herein contains the views and opinions expressed by the advertiser.