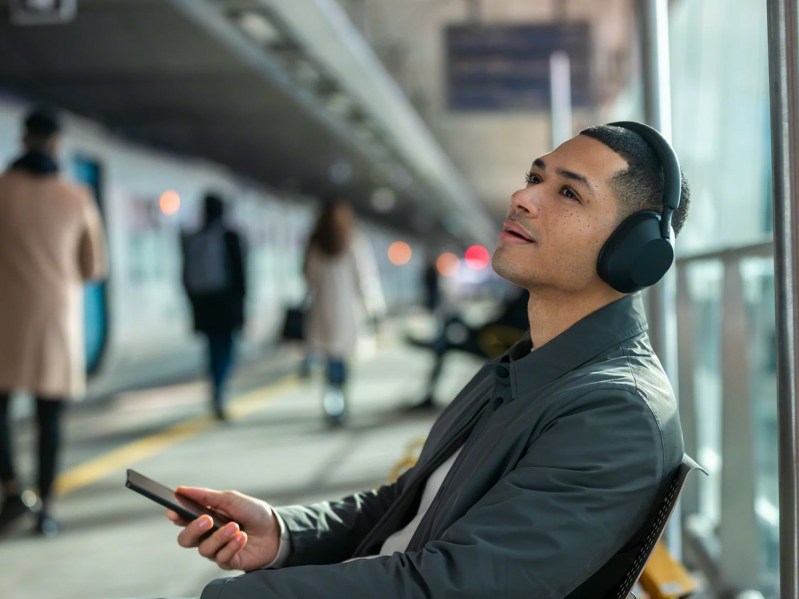 Whether you want to have a go at the best cover songs that are just as good as the original or kick back with some of the best music podcasts, a new set of wireless headphones is just the way to do it. Today you can save more than $50 on the Sony WH-1000XM5 wireless noise-canceling headphones. These are incredibly popular headphones that make a great travel companion, and they're some of the best available as well. Right now they're marked down from $400 to $349 at Walmart, and free shipping is included.
Why you should buy the Sony WH-1000XM5 wireless headphones
Sony has long been making high quality consumer electronics, and their headphone lineup places its WH-1000XM4 among our 8 best headphones you can buy. The Sony WH-1000XM5 wireless headphones are the descendent of this model, and they manages to improve upon in them in many ways, most notably noise-cancelation. These headphones use two processors and eight microphones for unprecedented noise-cancelation. This makes it easier to detach from your surroundings and immerse yourself in your favorite music and movies. It also provides exceptional call quality. Precise voice pickup makes calls more pleasant for people on the other end as well.
When it comes to using the Sony WH-1000XM5 wireless headphones, you can expect the smarts and conveniences of a modern piece of tech. The headphones can reach 30 hours of battery life on a single charge, and should you manage to run them dead out in the wild, you can get three hours of life back in them with just there minutes of charge time. They carry around effortlessly with a redesigned case, and they quickly and easily switch between your devices with multipoint connection. They're designed to be comfortable in multiple kinds of uses — from taking in music on an overseas adventure to kicking back on the couch with the best comedy movies on Netflix — and easily pair with Bluetooth devices. Intuitive touch control settings make it easy to skip tracks, control volume, activate a voice assistant, and answer phone calls.
While the Sony WH-1000XM5 wireless headphones are regularly priced at $400, today you can grab them for just $349 at Walmart. This makes for a savings of $51, and free shipping is included with a purchase.
Editors' Recommendations