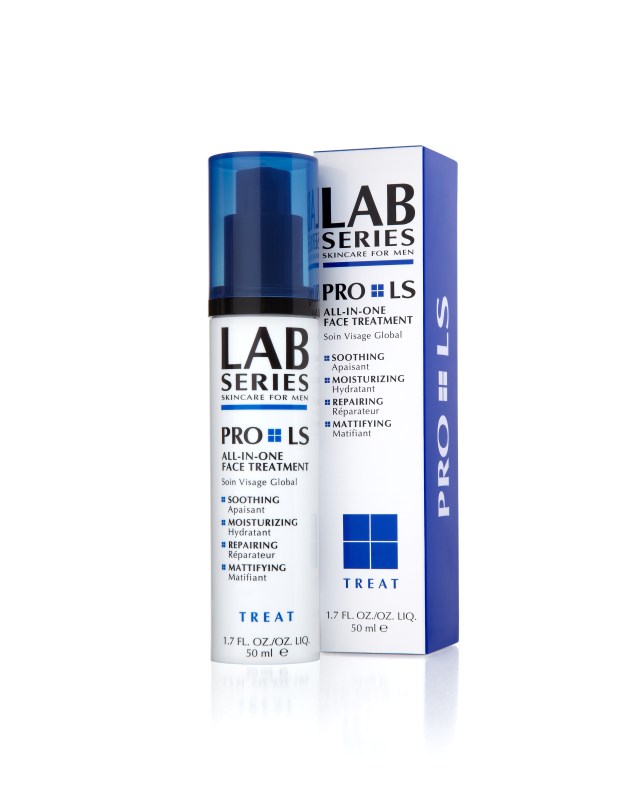 What's better than great skin? Getting great skin for free. The Manual is pleased to announce our first giveaway. 10 lucky readers will win the latest product from LAB Series new The PRO LS line. It's an all-in-one face treatment that targets every guy's problem areas. The formula soothes irritated and blotchy skin, moisturizes and hydrates dry and tired skin, repairs by diminishing the appearance of lines and wrinkles and gives a matte finish – that means no more shine. Most products are separated to handle each of these problematic areas, but LAB Series has decided to create a product that will make your morning routine four steps less stressful.
"PRO LS has been a great addition to my skincare routine, as I'm always on-the-go. Whether I'm traveling internationally or running from meeting to meeting, my days are full and I've really been in need of that one product that helps me take care of my skin," says Joseph Grigsby, Executive Director, Global Marketing for Lab Series. "I use PRO LS after I shave and after my workout. I love that it leaves my skin more comfortable and shine-free throughout the day."
Now that we know Joseph's routine we want to hear yours.
So how can you get your hands on a bottle of this stuff? Simply head over to our Q&A section – and tell us about your daily skincare routine. The first 10 responses win.