It's obvious to anyone with a sense of smell when you've had an overindulgent night. The aroma of booze emanates from every pore in your body. Yeah, that vigorous rinse with mouthwash is going to have zero effect on the eau de hooch you're currently wearing. So why would you actively try to scent your person and space with say, whiskey? Because these infused or inspired grooming offerings are a little more nuanced than just marinating in a bottle of Jack Daniels. But still use them responsibly (as in, maybe don't use all of it at once).
Whiskey Bottom Bourbon Tobacco Candle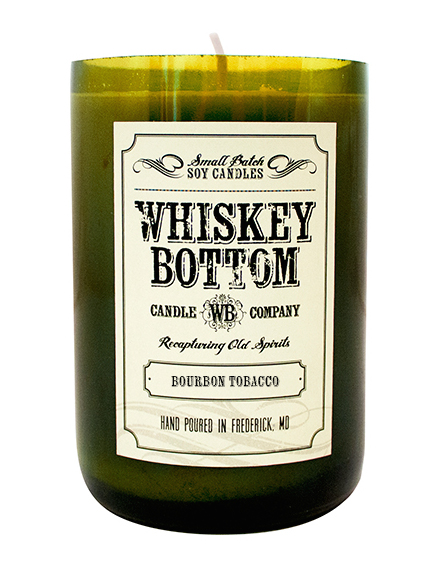 Yes, with a name like Bourbon Tobacco, images of time worn bars eternally embedded with the stale odor of cigarettes and booze probably comes to mind. It's not. A blend of sweet tobacco and oak barrel-aged bourbon come together to produce something much more pleasant.
Commodity Whiskey Eau de Parfum
Sans alcohol, whiskey smells of perfectly pleasant things like mahogany, oak, sage and cinnamon. And this warm, woody fragrance is exactly that, so spritzing it on will not make people think you spent the night imbibing the hard stuff.
Portland General Store Shave Kit with Whiskey Wet Shave Puck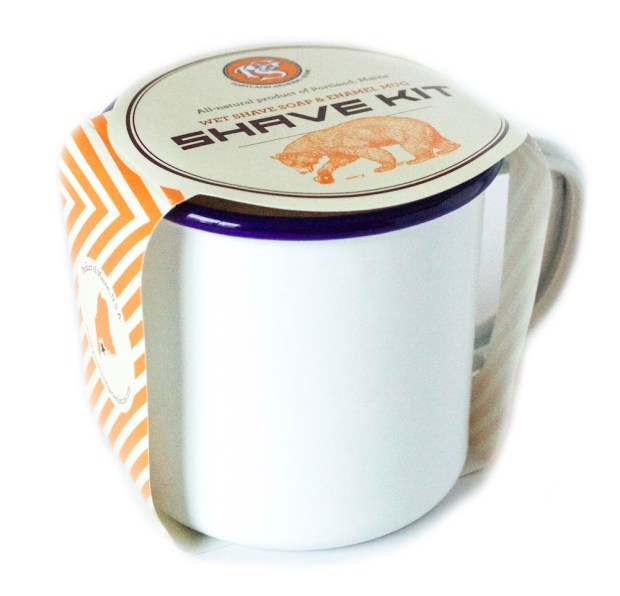 Nothing says I haven't been up all night drinking like a freshly shorn face. Give yourself an old-timey shave with this whiskey-scented puck. It happens to contain clay to detoxify skin in case you are recovering from a bender. Wash it out and fill 'er up with your favorite brown juice for a little hair of the dog.
Mad Men Barbershop Whiskey Wax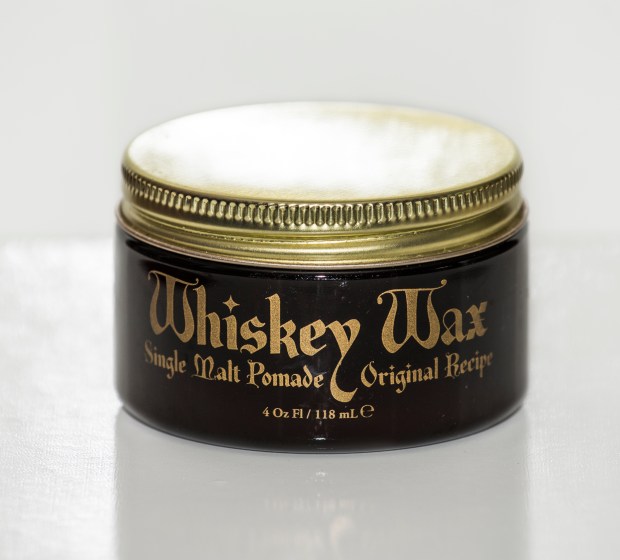 Inspired by the bad old days of prohibition, this pomade lets you recreate the styles of yore (or today) and smell like a bootlegger (i.e. whiskey and lime), too.
Das Boom Bourbon County Soap
Bathing in bourbon doesn't sound like a great idea but in the case of this soap it is. The Southern charmer of a soap is lightly scented with American whiskey and leather and contains skin-softening algae and argan oil.
D.S. & Durga HYLNDS Spirit of the Glen Eau de Parfum
Inspired by The Glenlivet 18 and the environs of the Speyside distillery where it's made, this rich, woody fragrance nods to oak casks, charred barrels, and, of course, aged Scotch, but also pineapple weed, grass, and hay.
Editors' Recommendations