From Kanye to Kimmel – Kumi Craig's grooming skills are seen all around the world. Kumi is known as a 'celebrity groomer' – taking care of famous mugs – making them clean and presentable for cover shoots to award ceremonies. Kumi has given our Manual insiders some tips and tricks to on how to keep their faces fresh and smooth this summer.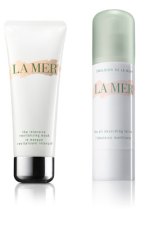 Summer can make us all look a little extra oily. So what do you recommend to keep our faces looking a little less slick?
The Oil Absorbing Lotion [from La Mer] is a staple in my kit. This moisturizer is great for all skin types and climates. It is oil-free and has a matte finish. It is the perfect moisturizer for men, or you can go with their Intensive Revitalizing Mask– I use this as my go-to moisturizer for my kit. It is a leave-on mask that immerses skin and creates an illuminating finish. With this product, skin looks great on camera and instantly glows.
Keeping your hair tamed: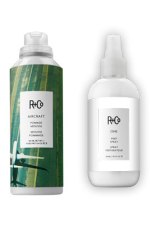 One Prep Spray and the Aircraft Pomade Mousse, both by R+Co.
I am always carrying my kit around the city so downsizing is essential. These two products have helped in eliminating the need to tote multiple hair products around.
We've discussed beard oils on The Manual multiple times any favorites?
Tom Ford Conditioning Beard Oil. My clients love the scents and results. It can also be just the trick for hair in humid weather. Another trick is using the Tom Ford beard oil in the hair, making it look AND smell amazing.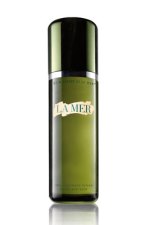 Protecting your skin post-shave:
The Treatment Lotion by Le Mer is a multi-purpose product. If I were to recommend one product that a man should have – this would be it! It is easy and clean. It minimizes the size of pores and is perfect post shave. The Treatment Lotion can also double as a moisturizer for face and neck and a grooming aid that penetrates the skin under facial hair while taming at the same time.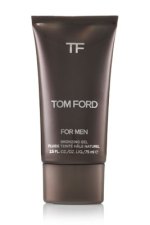 Surprisingly enough – a little bit of Tom Ford Bronzing Gel goes a long way – and you don't have to look like an extra from the Jersey Shore.
Tom Ford's Bronzing Gel. This is essential to my grooming routine and achieves the perfect touch of color for multiple skin tones, and it reads handsomely on camera. It's been a game changer for my grooming technique.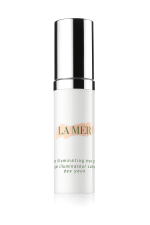 For reducing puffiness and dark circles under the eyes:
The Illuminating Eye Gel [also by La Mer] is versatile and instantly awakens the skin around the eyes. I find it to be the best for reducing puffiness and dark circles. I apply this and massage it into the skin with the steel-tipped eye applicator.
Men are now, more than ever, aware of their appearances. A farmer's tan might be considered funny, but it is not attractive.
I always recommend using an SPF of at least 30. Wearing a hat can add protection, but the shade alone is not enough. Sunscreen protects skin from aging, sun spots, pigmentation damage and skin cancer.
And how can you keep your face fresh on the go?
I recommend using a facial wipe after work and before evening events. A wipe will freshen skin, as well as combat the "greasy" look, that appears quickly in humid city climates.