Woolrich, a brand typically known for its wool blankets and plaid shirts, will soon dabble in the bicycle space as the company has announced a creative collaboration with the Italy-based company, Deus CycleWorks. Dubbed the Woolrich JRB E-Bike — a pseudo, pedal-assist electronic bike — the duo's partnership comes packaged within Woolrich's Spring/Summer 2017 collection. Though no specific price was given regarding the exclusive release, the companies did say the bike would be available for purchase via all Woolrich's stores.
Related: Brooks England celebrates 150 years with exclusive bicycle releases
Built for ultimate durability and as stylish as any bike on the market, the Woolrich x Deus E-Bike perfectly encapsulates what makes each brand so great. A double matrix, as the press release refers to it, of outdoor style mixed with urban flair gives the bicycle unique character while remaining incredibly functional. Its "fat" tires make it adept at not only traversing your favorite trail runs but also perfect navigating around the city with ease.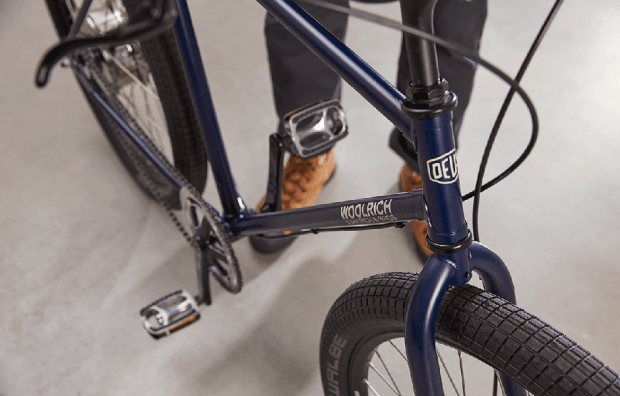 "With an aggressive look and a sporty grip, built entirely by hand in Italy by Deus CycleWorks, it responds to the diverse needs of the contemporary man," reads the collaboration's press release. "Also, thanks to a system of completely integrated pedal-assist that turns the Fat into a veritable E-Bike with an overall weight of less than 15 kilos [which is] a surplus value and a peculiarity for bikes of this type."
Once available, the bike will hit the Woolrich store shelves adorned with tones of tobacco brown, blue, and charcoal gray blended together and accented by red, sage green, and natural Earth colors. The perfect commuter bike or trail rider, the JRB E-Bike may be a rather odd addition for a clothing brand like Woolrich but the finished product shows it knows exactly what it's doing and has employed some of the industry's best to help pull it off.
Editors' Recommendations