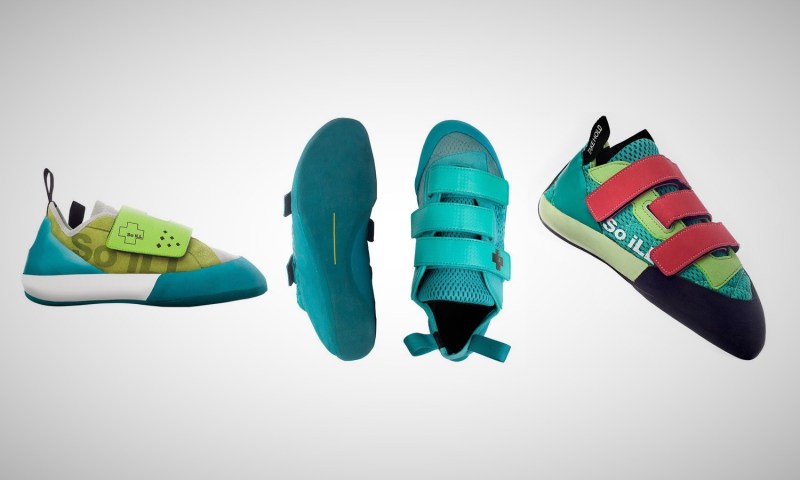 It's a fairly established fact among climbers that if you want serious performance, your shoes are probably going to be a couple sizes too small (at the least), and most likely look like a space age nightmare. To be honest, style isn't a huge issue when you're getting ready to send that 5.13 sport project in the Red River Gorge or hop on a V5 bouldering problem at Joe's Valley. However, having a pair that looks and feels good might make a difference, and that is what new brand, So iLL is banking on.
Related: Essentials For Climbing | Worn Out Wednesday: Kai Lightner
So iLL's founders are lifelong rock addicts, and started out as climbing gym owners. Their dedication to the sport extended to building accessories and finally designing their own shoes. Marrying design inspired by old street shoes with sticky rubber they discovered on boots made for the Defense Department, So iLL's new shoes are built for performance from the soles up. However, their design heritage extends back decades of venerable footwear, giving you an option that doesn't look like it is straight out of a sci-fi movie.
Inspired by classic running shoes, the Runner is everything an intermediate to advanced climber needs. Medium stiffness and a slightly downturned toe lends itself to excellent overhung performance, and a thin midsole gives serious edging ability, whether you're climbing in the gym or outdoors. It doesn't hurt that the Dark Matter outsoles feature colored compounds rather than the same old tired black. A Low Volume version, the Runner LV, is available for people with narrower feet.

For beginners, the Bowler is built around providing comfort and inspiring confidence. The less aggressive, classic shape has a thicker sole and rand for durability. A flat sole performs well in sorts of situations from slab bouldering to more aggressive gym climbing. The leather upper will mold to your feet well so you can wear them all day.

Whether you're a first time gym climber or bouldering pro, So iLL's new shoes are poised to shake up the entire climbing community. They've already outperformed their original Kickstarter goal by more than ninety-thousand dollars, so head on over and check every new style out.