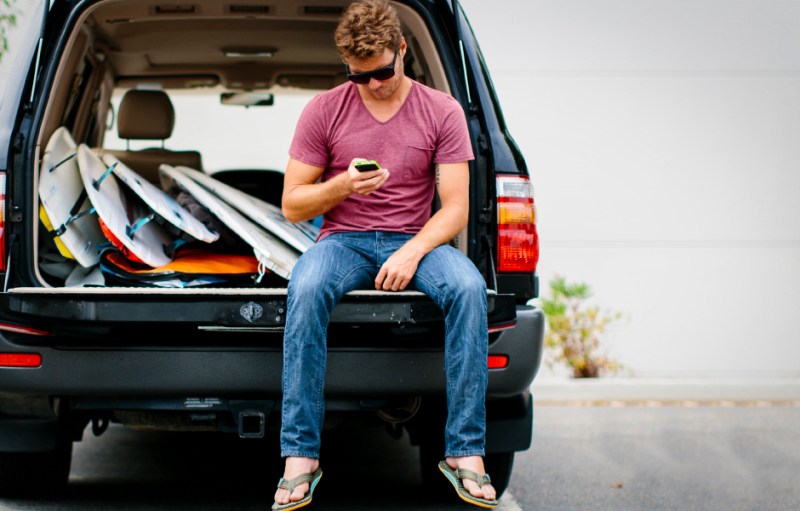 Summer is quickly approaching (and if the old Farmer's Almanac is reliable, we're in for some brutal heat). With that in mind, it's time to pick up a pair of decent summer flip flops. Our new favorites? The spring line-up at footwear brand Freewaters are not only super comfortable, but their connections with clean water and well digging charities means for every pair sold, you're helping combat dirty and scarce drinking water in hard hit areas of Africa.
We had a chance to sit down with the founders at the Winter Outdoor Retailer Show to not only try on some unique flip flops and shoes, but talk about their unique approach to human powered well digging in remote areas. A portion of every sale goes to the locally sourced well digging programs that Freewaters works with in Kenya and Tanzania. For example, in 2011, Freewaters contributed funds and training to help the village of Tulwet in Tanzania dig six drinking water wells, providing clean water for more than 10,000 people.
Their process is actually relatively simple. Using a pioneering process developed by Water for All International, each well is dug by easy to assemble, locally sourced materials. A series of hand pumps and drills can penetrate a minimum of 15 meters to hit clean aquifers. After cleaning up the bore hole, a simple cement cap and pump are added. The whole process can be completed in as little as seven days.
As for the flip flops, we recommend checking out the line that includes a genuine Therm-a-Rest foam footbed. You may be familiar with Therm-a-Rest's foam sleeping pads, popular for decades with the ultralight backpacking community. Freewaters is the first company to harness the unique rippled, closed cell foam for footwear, and the results are positively sublime. Flip flops like the Nash and GPS are not only extremely comfortable, but sustainbly manufactured and vegan friendly. The foam is simultaneously grippy and ventilating, thanks to the rippled nature. They also shed water well, so whether you're heading out for an early morning SUP yoga session, or spending all day at the shore, you'll be ready to relax at a moment's notice – and help provide clean water around the world while you're at it.
Editors' Recommendations