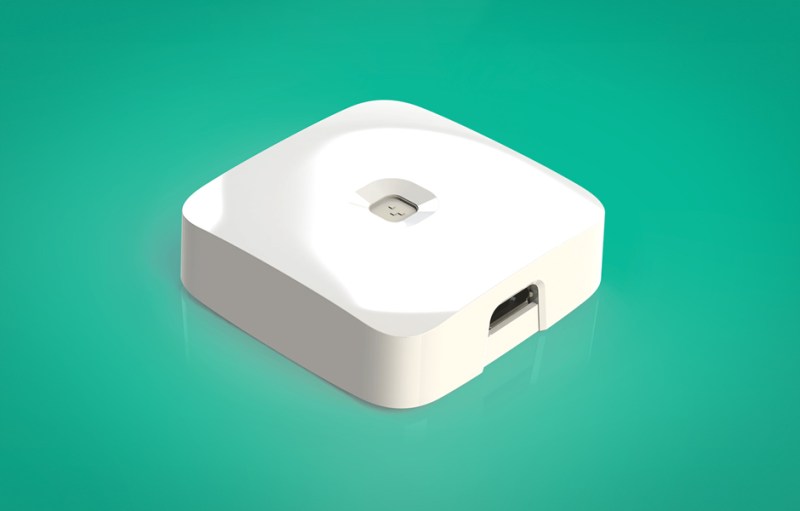 This post originally ran on our brother site Digital Trends:
Firing up a good flick or video game can be an escapist treat that helps alleviate the stresses of the outside world, if only for a few short hours. But those looking for a simple way to enhance the experience, and ease the strain on their eyes, may want to look into a new device from Antumbra called Glow. For $35, this simple device is designed to sit behind a computer monitor (or a TV) and project ambient light that flows in tandem with the images on screen.
Related: Philips shows off 4K TVs with Ambilight
Glow is designed to be as simple as it is affordable. Comprised of a small rectangle with an RGB LED on board, Glow straps to the back of a monitor or TV and follows commands from your Mac or PC via USB connection to splash light along a back wall. At 1.5 inches along each border, the tiny device is designed for use with screen sizes of 30-inches or smaller, making it most appealing to gamers of the PC variety, and those who watch a lot of movies on their computer.
As the video above shows, Glow seems to work dynamically in real time with the color scheme of your media, which Antumbra claims not only gives the user a more immersive experience, but also makes long sessions in front of the screen easier on the eyes, as the lighted back wall constricts your pupils and limits the amount of light that comes in from the source screen. Plus, it looks pretty damn cool, too.
Setup for Glow is claimed to be incredibly easy, taking only 30 seconds — not including the velcro used to stick it to your screen, we're guessing — and Antumbra says the device can then be configured for your machine in just a few minutes. Since it conforms to the same USB protocol as a mouse or keyboard, it should work with any PC or Mac, requiring a minimum of Windows Vista or Mac OS X 10.7 respectively.
Perhaps most intriguing, Glow is open source, so apart from following the color scheme of whatever media you're diving into, with up to 16 million discrete values, it offers a wealth of untold options for those who like to play around. Antumbra promises that all of Glow's code and hardware designs will be released with the unit, so those who know how to dig deeper will have free reign.
Related: Philips Hue tap review
Antumbra | Glow Promo from TeamAntumbra on Vimeo.
Glow is currently in beta form, and it should be noted that Antumbra offers no warranty, or guarantee, meaning buying in requires the user to be willing to take some risk. But at $35, it's not the kind of risk that puts up a big red warning sign for most of us. Antumbra hasn't yet given any release date for Glow, saying only that the units will be shipped "after beta sells out," with manufacturing currently underway.
If you need a little more color in your life, and you don't mind being a beta tester, you can pre-order your own Glow now at Antumbra's website.