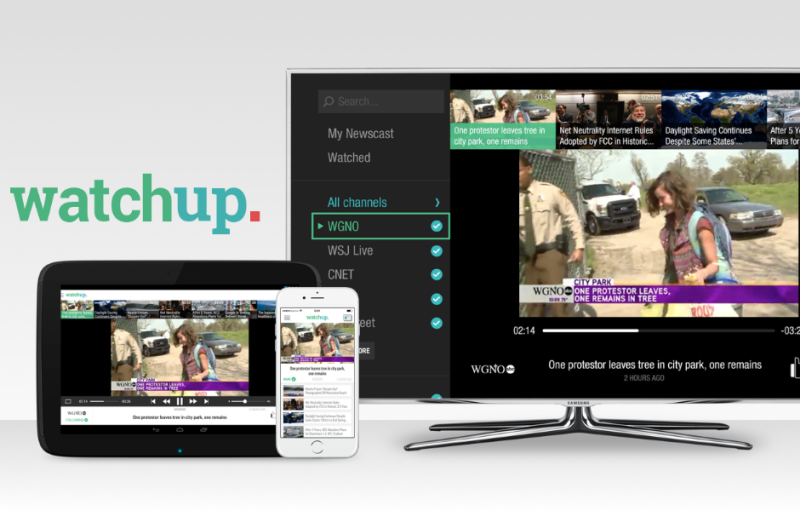 The way we consume news has drastically changed in the past decade. Once limited to newspapers, magazines, television and radio, there are now an infinite amount of possibilities because of the internet. Adriano Farano, a former journalist and Knight Journalism fellow at Stanford, developed a new app called Watchup that has the possibility to revolutionize the way we watch news. Instead of being limited to just the television, Watchup allows users to use their mobile devices to get the latest information on what's happening in the world. The Manual quizzed Farano, about the new app.
Why did you decide to develop Watchup?
Traditional TV is no longer the only vehicle for watching news. People want to watch on their mobile devices and increasingly consumers have limited or no cable packages at home.
That presents an opportunity for anyone who can bring content to these "cord cutters." As a former journalist and Knight Journalism fellow at Stanford, I am passionate about news and know that the public wants to be informed about the world around them.
Who is its target audience?
Watchup was born with the desire to service a more mobile, technologically-savvy, news-hungry consumer, be it cord cutters, "cord-never" Millennials or news junkies in general.
How does it make watching the news more convenient?
Think of Watchup as the Pandora of video news. You open up the app and set up your stream choosing the channels you want to view.mIt could be general news coverage from CBS News, economic news from The Wall Street Journal, international reports from AJ+, and local news from your hometown station.
That content then automatically gets loaded into your feed. You can then rate videos so the app "learns" what you do and don't like. We have hundreds of content partners so the variety and depth of video is great and growing all the time. We just partnered with CBS Interactive to stream CBS News video content. And, best of all, Watchup works with Android, iOS, AmazonFire and Xbox 360. There are lots of ways to watch us.
Why do you think the app will change the way we view news?
The way people consume video is already changing. Look what Hulu and Netflix have done for entertainment. Our startup is doing the same for news and is poised to help connect consumers to the great news content that is already out there.
To learn more about Watchup, visit watchup.com.
Editors' Recommendations